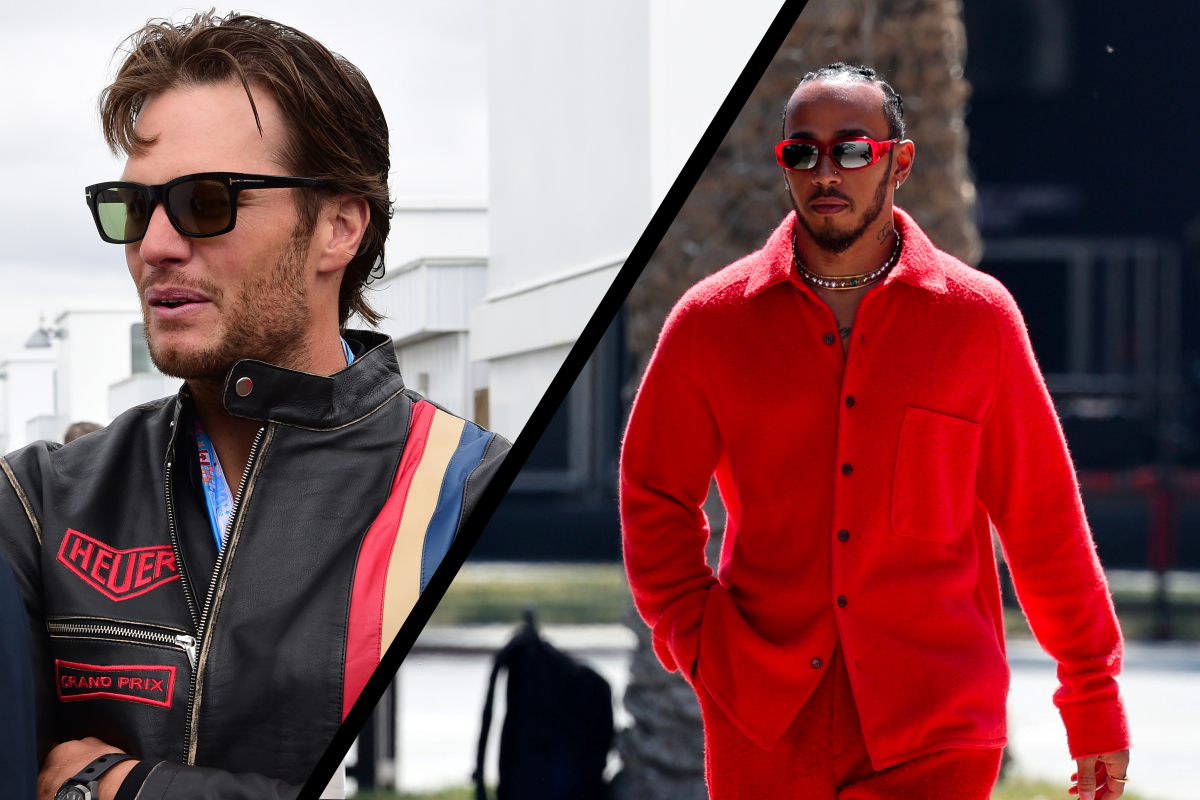 Hamilton must look to Tom Brady for LEGACY-DEFINING decision
Hamilton must look to Tom Brady for LEGACY-DEFINING decision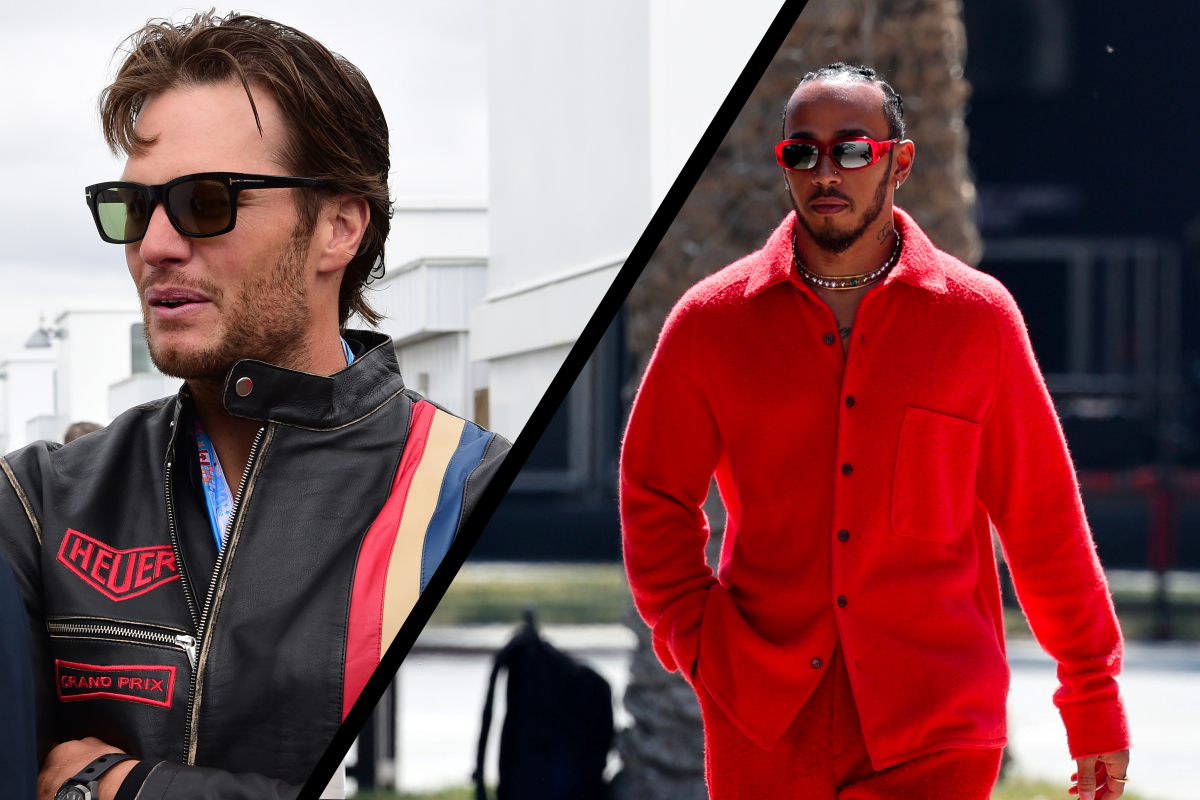 As F1 lands once again in the United States this week for the eagerly-awaited Miami Grand Prix, Lewis Hamilton stands at the crossroads of a glittering sports career, just as Tom Brady once did. The comparisons are unavoidable.
Hamilton heads into the twilight years of his life in an F1 car facing the same choice which NFL icon Brady pondered back in 2020. Does he stay with a team where he has won a string of championships? Or does he try to reinvent that winning culture somewhere else?
Hamilton has won six F1 titles with Mercedes, Superstar QB Brady had claimed six Super Bowl rings and three league NFL MVP awards in New England with the Patriots. Both are GOAT material in their respective fields, but each facing the same dilemma.
READ MORE: F1 Driver Salaries: How much do Hamilton, Verstappen and co earn?
Brady took on a new challenge, and won big
The questions which likely dogged Brady in 2019 are likely the ones which Hamilton must be considering right now. The sports may be different, but the situations are eerily similar.
Was the success in New England all about the 'Patriot Way', the system and culture built by genius head coach Bill Belichick? Or was it down to Brady's ability to lift those around him?
Was the incredible dominance Hamilton enjoyed between 2014 and 2020 down to the car and the all-powerful Silver Arrows machine marshalled by Toto Wolff? Or does Hamilton himself deserve a hefty chunk of the credit for converting that potential into glory?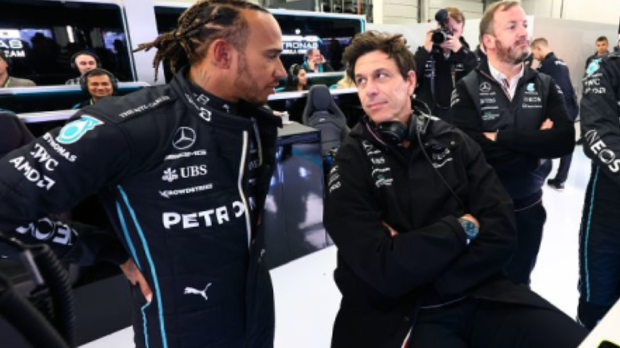 We know now of course which path Brady took – he left New England after almost two decades of unparalleled success to seek a new challenge in Tampa, where the Buccaneers had not tasted Super Bowl glory for 17 long years. For TB12 it was time to get answers to those questions.
Brady knew that he needed to reinvent his career, and add to his legacy. At the time he explained: "I'm excited, humble and hungry ... If there is one thing I have learned about football, it's that nobody cares what you did last year or the year before that."
Twelve months later TB12 was wearing a seventh Super Bowl ring after an incredible run to glory with the Bucs in 2020. The Patriots, meanwhile, were languishing without their talisman. Nobody would question ever again whether Brady was the real key to all that success.
It was a move which had paid off handsomely in multiple ways for Brady, a point emphasised by Doug Greenberg of respected U.S sports business publisher Front Office Sports.
"Tom Brady is the ultimate competitor and I think that, especially as things were starting to stagnate towards the end of his time in New England, he felt he needed to give himself one more challenge before he retired, so proving he could win without Bill Belichick was it.
"Interestingly, I think the public perception changed a ton after he left the Pats, even before he won a title with the Bucs. He appeared in a lot more commercials, showed a lighter personality with the media, and actually seemed to get in the good graces of fans more than when he was with New England.
"After winning the ring in Tampa, I think he cemented his legacy as the greatest quarterback to ever play and set himself up to have a nice post-playing career in media or otherwise."
Which way now for Lewis?
Hamilton, now 38 and with seven titles of his own, is still destined to be out of contract later this year after a glorious run with Mercedes. He must decide whether to stick or twist - does he try and help the Silver Arrows back to former glories, or attempt to do it with a new team?
Brady was dealing with a declining supporting cast in New England in 2019, while Hamilton now has to work with a car which is not currently capable of challenging for race wins. A new challenge, one which could unquestionably define his legacy, must be at least creeping into his mind.
Greenberg sees the similarities, explaining: "Since the dramatic end to the 2021 F1 season, Mercedes has really fallen far behind Red Bull (just like everyone else in the paddock), and that has affected Hamilton's ability to win races and build on his legacy.
"Perhaps like the Patriots with Belichick, Mercedes and Toto Wolff haven't done the best job adjusting to the new reality in F1."
Hamilton at Ferrari? Chasing #8?
The likeliest landing spot for Lewis, if he does decide to move on, appears to be Ferrari, an iconic brand which has not produced an F1 drivers' champion since 2007. Sixteen years and counting, it is an astonishing drought.
There are no guarantees that Hamilton moving to Maranello would suddenly bring titles back to the Italian giant. But surely the temptation to try must be strong.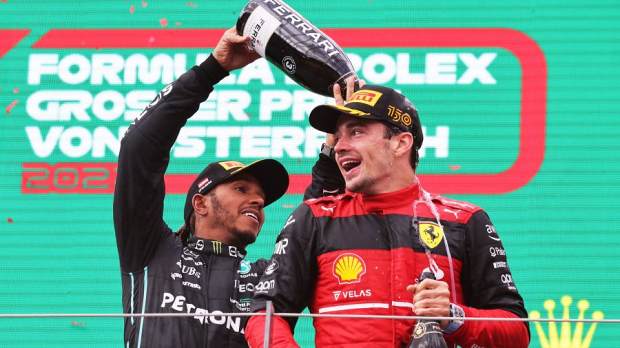 Changing the culture at Ferrari, and proving his own greatness into the bargain, would put the most glorious of exclamation marks on Hamilton's resume.
He would be taking the same path once trodden by a certain Michael Schumacher. Schumi too arrived in Maranello with the team almost two decades out from its last drivers' title.
It is now legend how the German great changed the culture in Italy almost overnight. And while it took a while before the floodgates opened, once they did, a run of five consecutive titles quickly followed.
Hamilton remains tied with Schumacher on seven world titles, and his desire for a record-breaking eighth appears to burn very bright.
Sky F1 pundit Martin Brundle certainly believes so, claiming recently: "I think it's absolutely clear that taking that eighth title is everything to him now. To move that high tide mark on, and be right up there and be considered the greatest. To have one more than anybody else is important to him."
So while Mercedes is a second family for Hamilton, a situation where he has enjoyed ridiculous success, wouldn't the lure of Ferrari – with its ironic heritage – have a very strong pull? Wouldn't the biggest challenge also bring the biggest upside?
Imagine if Hamilton did go to Maranello, changed the culture as Schumacher once did, ended a long title drought for the red car and in the process passed the German by claiming a record eighth world title.
First he would need to make the same choice Brady did some three years ago, daring to be great again outside of a system which had given him so much success.
"It would be absolutely enormous and would probably give him the leg up as the greatest driver ever", said Greenberg.
"Winning with two different teams [already] is extremely rare in F1, so for Hamilton to accomplish that and bring Ferrari back to its former glory would be one of the great stories in F1 history. That said, given Red Bull's dominance and Ferrari's ineptitude despite a good car, I don't know that it would even be possible."
Brady of course is now retired – at least we think he is. He went out as the greatest ever to throw a professional football. That championship run in Tampa capped an astonishing NFL career in style, although there are still rumours of him suiting up again for, fittingly this week, Miami.
Now is the time for Hamilton to determine his own legacy - there is still another chapter to be written, and how spectacular it could be. Taking on the biggest challenge, making the improbable possible, and awakening a sleeping giant into the process.
Pass the popcorn, and the pasta. You know it makes sense.
READ MORE: F1 drivers out of contract: Hamilton heads select group