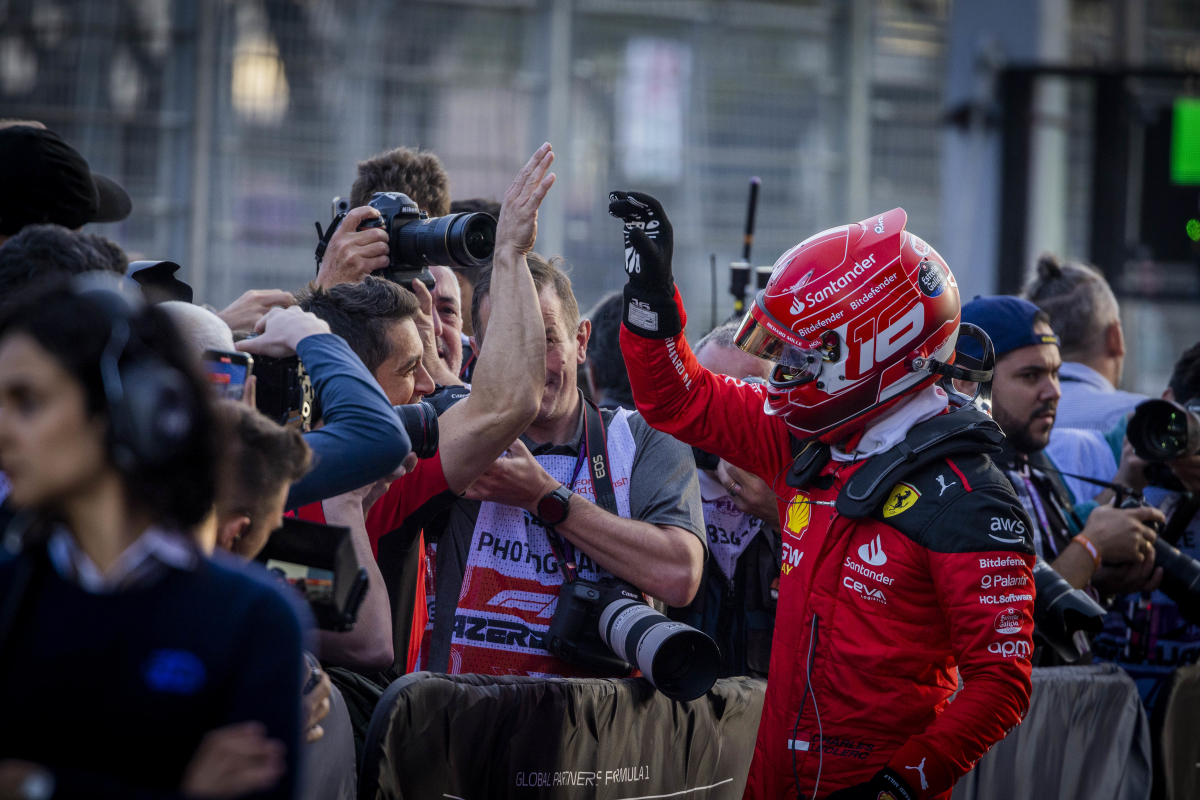 Leclerc claims 'Ferrari need to be on top' after Sprint Shootout success
Leclerc claims 'Ferrari need to be on top' after Sprint Shootout success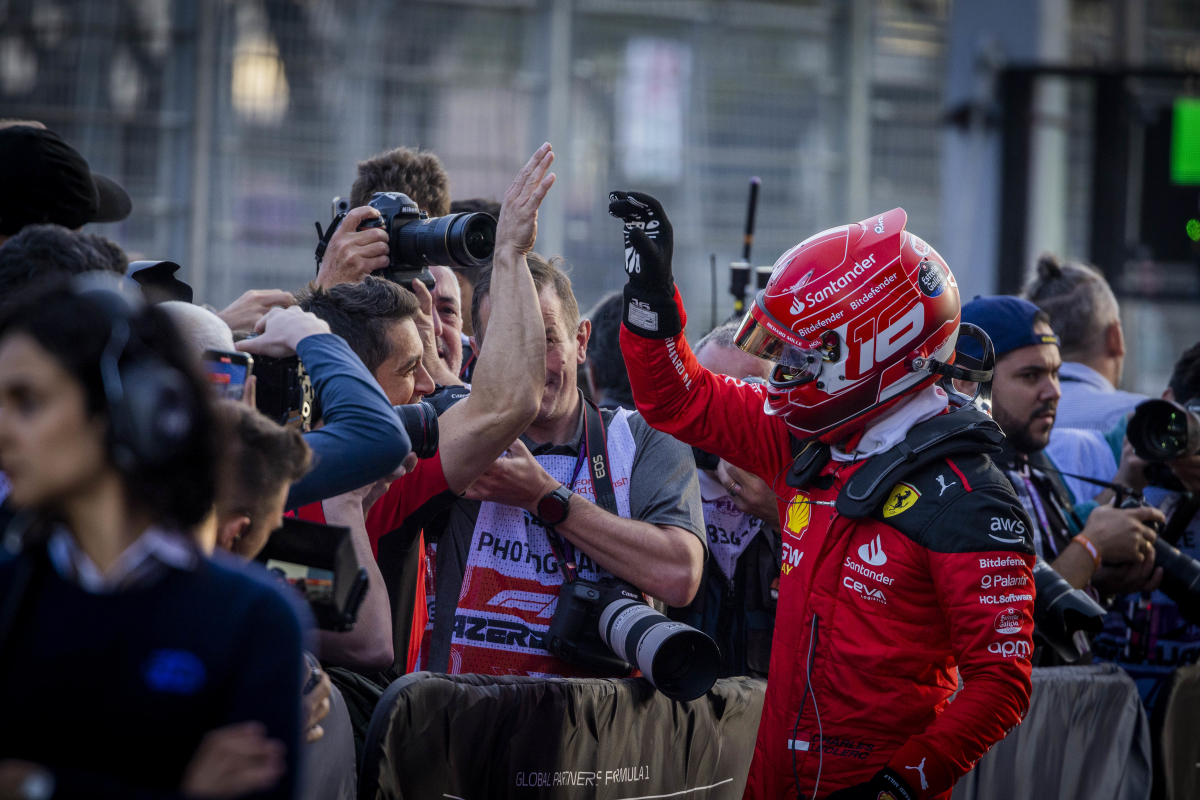 Charles Leclerc set the fastest time in Saturday's Sprint Shootout and has his targets set on ending Red Bull's early dominance of the campaign.
The Ferrari driver backed up his pole-setting performance on Friday by confirming his position at the front of the grid for the Sprint, again fending off both Sergio Perez and Max Verstappen.
Despite this impressive pace, Leclerc offered a cautious assessment about his chances of converting this into a victory.
"We need, also, to be realistic," he said.
"Until now, we seem to be on the back foot, in the race especially. The Red Bull seems to be a step ahead."
Ferrari has struggled so far this season with Leclerc retiring from two of the opening three races.
As a result, is fourth in the constructors' standings and trails leaders Red Bull by 97 points.
"I think we've improved the car quite a bit," Leclerc added.
"Let's see how we are compared to them. I'll do everything (to fight the Red Bulls). We are here for that, Ferrari needs to be on top, and I'll do absolutely everything to win."
Leclerc has two chances to take home P1, topping the table in Friday's race qualifying, and the Sprint Shootout, but with Red Bull, "the team to beat", breathing down his neck, it won't be easy.
Despite his pace, Leclerc ended the session with his Ferrari in the wall at Turn 5,
Assessing the damage, he told Sky Italia: "I don't think there will be a lot of damage to the car.
"We will check with the team later. I'm confident it's nothing serious."
READ MORE: F1 Results Today: Azerbaijan Grand Prix Sprint Shootout qualifying times