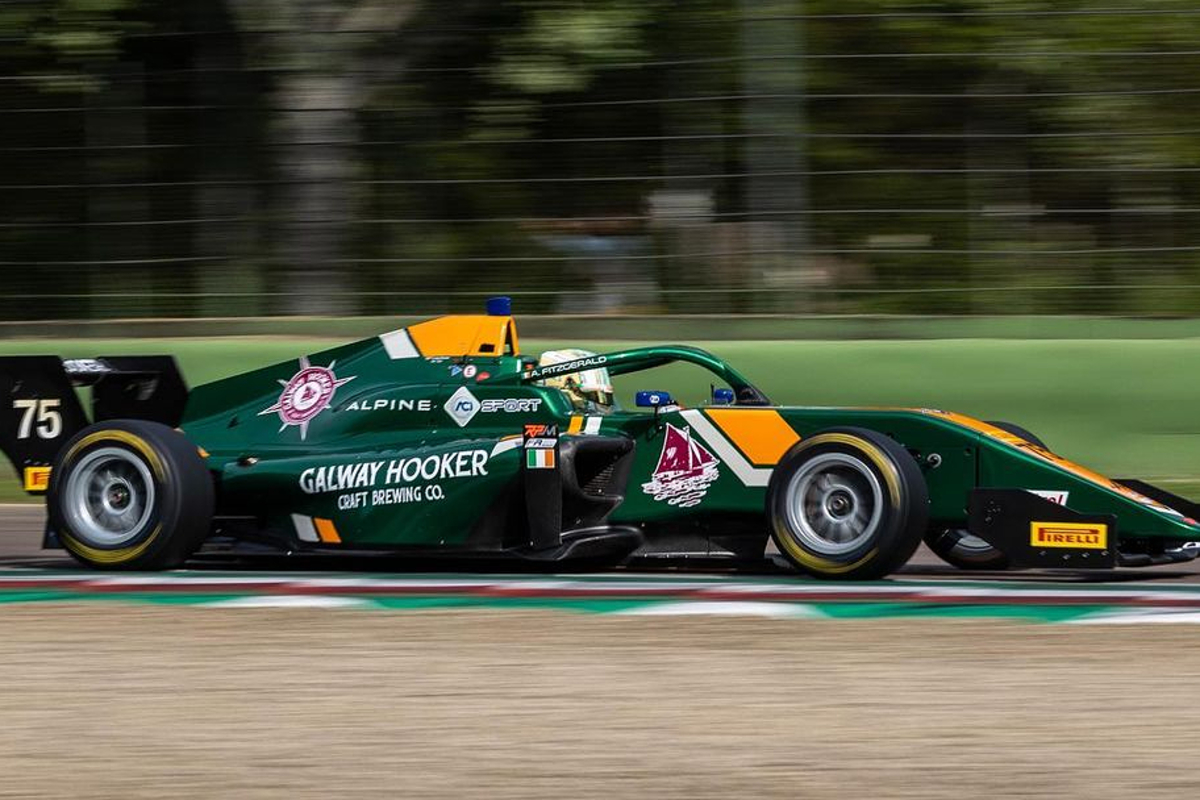 Sausage kerbs cause ANOTHER spinal injury as FRECA driver suffers
Sausage kerbs cause ANOTHER spinal injury as FRECA driver suffers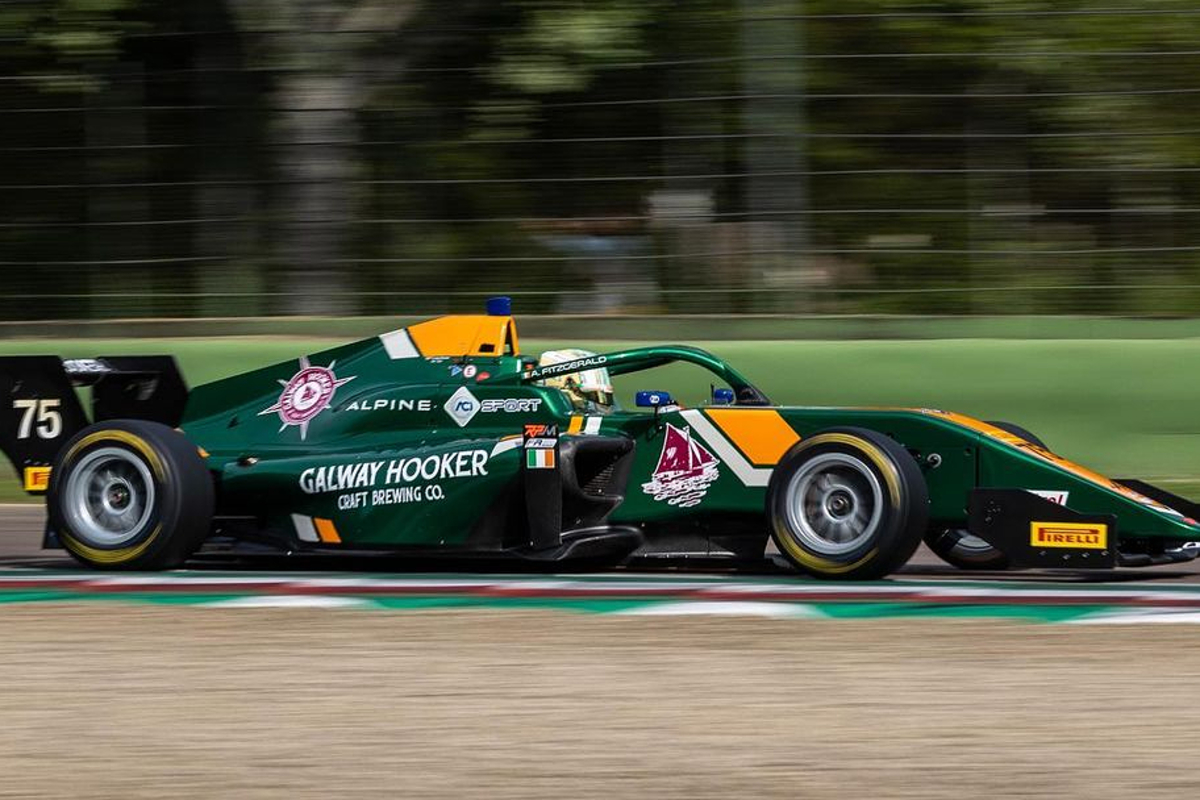 Formula Regional European Championship rookie Adam Fitzgerald has sustained spinal injuries in yet another incident involving the controversial sausage kerbs.
The opening round of the FRECA season took place at Imola this weekend with an incident-packed race one red-flagged with a handful of minutes remaining on the clock after 16-year-old Fitzgerald stopped in the gravel.
The reason for his trip through the gravel was not shown on the broadcast but his team, Race Performance Motorsport, has since taken to social media to express its fury.
"Today these crazy yellow ramps on top of the kerbs known as 'SAUSAGE KERBS' or 'BANANA'S' claimed the spine of another driver," read a team statement.
"They launch the car into the air resulting in dangerous situations for the drivers. I don't know what needs to happen next for the people to realise that these Sausage kerbs have absolutely no place in Formula Motorsport.
"We wish Adam a very speedy recovery after the injuries he sustained from these kerbs today."
It has since been confirmed that Fitzgerald has broken three vertebrae.
Lessons go unlearned
Sausage kerbs have long been a topic of discussion due to the potential danger to drivers should they run across one.
In 2019, F3 driver Alexander Peroni launched his car into the air and suffered a fractured vertebra at Monza.
More recently, W Series driver Abbie Eaton suffered two fractured vertebrae when striking one of these kerbs at the Circuit of the Americas.
Just one week after Eaton's injury, the FRECA season finale at Monza had a lucky escape as David Vidales jumped his car before hitting Dino Beganovic upon landing. On this occasion, the pair survived without injury.
Following the Monza incident, Grand Prix Drivers' Association director George Russell said: "It's something that the FIA and F1 really needs to look into because we saw another pretty dangerous incident in the Formula Regional at Monza.
"It's something the GPDA are pushing hard with the FIA to make improvements because I don't know what the exact injuries of these drivers were, but I believe somebody fractured their back, and this is unacceptable, from such a simple off."
READ MORE: Bottas demands F1 remove 'pointless' sausage kerbs