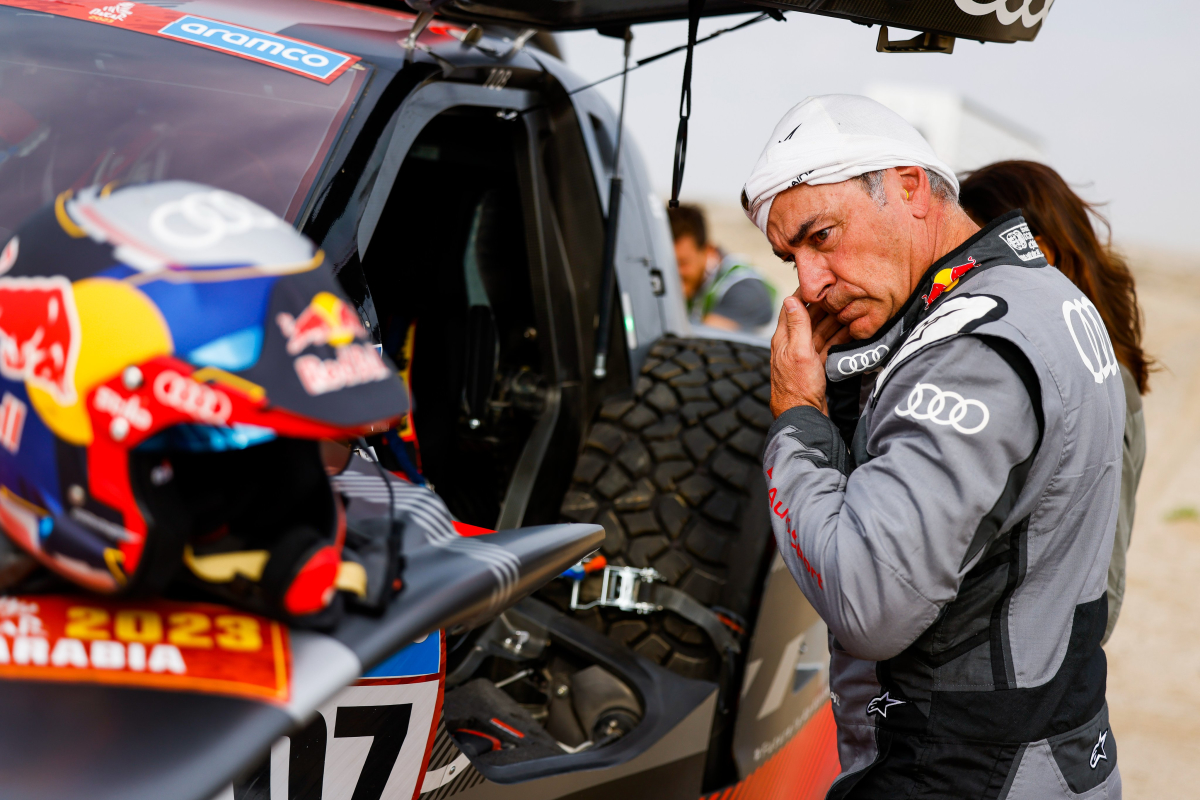 Sainz orders medical helicopter return after Dakar Rally crash
Sainz orders medical helicopter return after Dakar Rally crash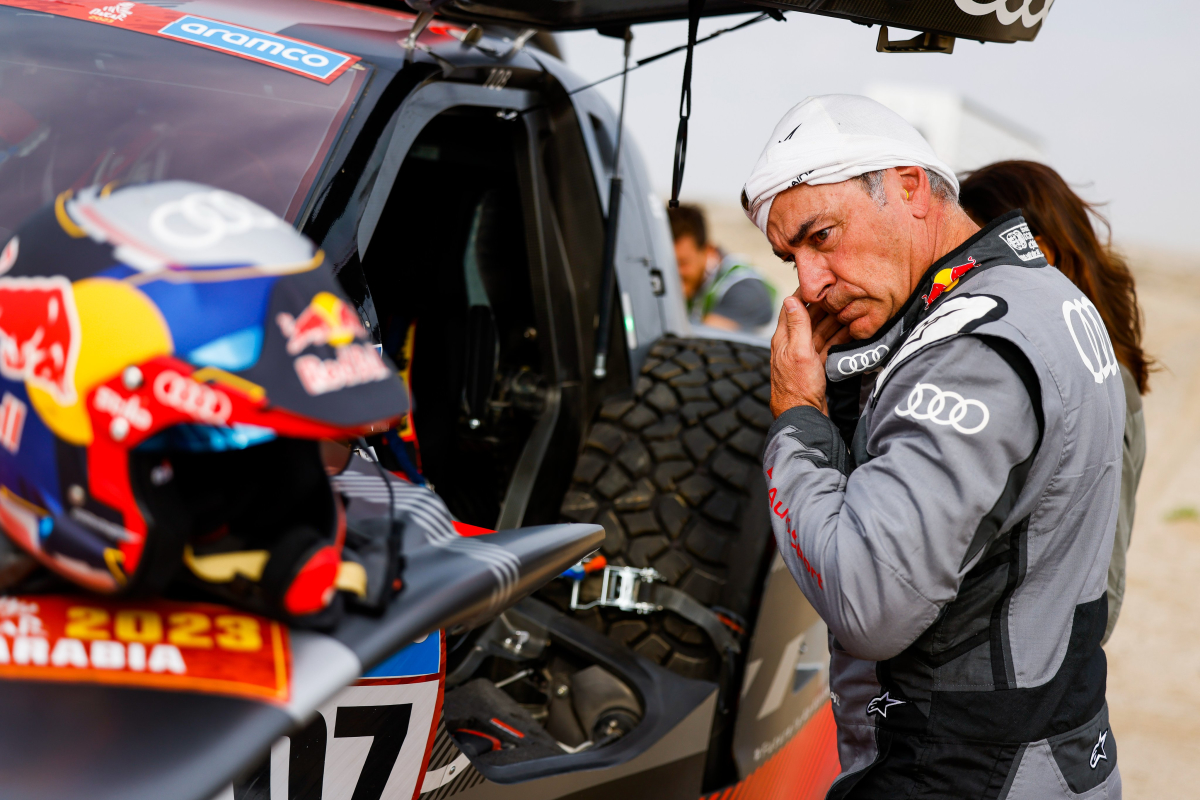 Carlos Sainz Sr ordered a medical helicopter to return to the scene of his crash at the Dakar Rally rather than taking him to hospital.
The 60-year-old father of Ferrari F1 driver Carlos Sainz Jr was taking part in the iconic rally event when he rolled his Audi RS Q e-tron buggy, after awkwardly jumping a sand dune, six kilometres into the ninth stage.
After complaining of chest pains, a medical helicopter was then flown out to provide assistance and was on its way to a nearby hospital when Sainz demanded it turn around and take him back to the wreckage and his team-mate, Lucas Cruz.
As Sainz received no medical assistance, he was permitted to rejoin the rally and can be classified should he reach the event's conclusion.
Documenting the remarkable events, the official Dakar Rally social media feed said: Sainz, had "thrown in the towel, still suffering from pain in the right side of his torso.
"He has been airlifted to the hospital in Riyadh to undergo further medical check-ups."
But less than 10 minutes later, it added: "New episode in the Sainz saga on stage 9: the Spaniard asked the medical helicopter on its way to the hospital to turn back and take him to his car.
"He is now back with Lucas Cruz waiting for their assistance vehicle."
You can see Sainz's crash further down...
🚨 New episode in the @CSainz_oficial saga on stage 9: the Spaniard asked the medical helicopter on its way to the hospital to turn back and take him to his car. He is now back with Lucas Cruz waiting for their assistance vehicle. 🛠#Dakar2023

— DAKAR RALLY (@dakar) January 10, 2023
🎥 First footage of @CSainz_oficial and @LucasCruz74's crash, after only 6km in the special. 🚗#Dakar2023 pic.twitter.com/se7SKV27YD

— DAKAR RALLY (@dakar) January 10, 2023