Ricciardo makes F1 admission after Red Bull RETURN
Ricciardo makes F1 admission after Red Bull RETURN
Daniel Ricciardo opened up on his new role with Red Bull role during an on-stage interview at the Australian Grand Prix earlier in April, admitting that he 'needed' this year away from full-time racing.
The Australian made his long-awaited return to the Formula 1 paddock at his home race in Melbourne, marking the first time he stepped foot in the paddock since leaving McLaren at the end of the 2022 season.
After leaving McLaren, Ricciardo re-signed with Red Bull as a test and development driver for the 2023 season, leading some fans to speculate whether or not the Aussie could eventually replace Sergio Perez for a full-time drive.
For now, Ricciardo is enjoying some time away from the demands of life as a full-time F1 driver, as he explained in a recent interview.
A soothing step back
When asked about his new role, Ricciardo said: "It's been really good, actually.
"I was able to spend two months back home over Christmas, which was more than I ever get to, so that was really cool just to be there with friends [and] family and just kind of do the simple things.
"I think moving into this role this year, it feels really right."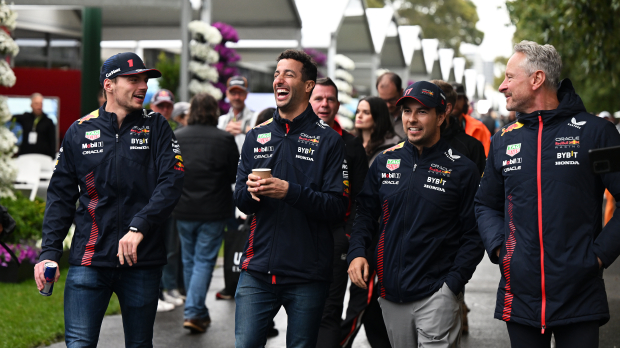 Ricciardo was quick to reiterate how much he needed a year away from the grid in 2023.
"I really felt like I needed this year just to take a step back. But also like going back to the Red Bull family, everything is kind of forming up to be something really nice.
"I don't know, I think everything happens for a reason and that's where I'm at right now, so it's a comfortable place."
READ MORE: Ricciardo CONFIRMED to return to Red Bull cockpit this year