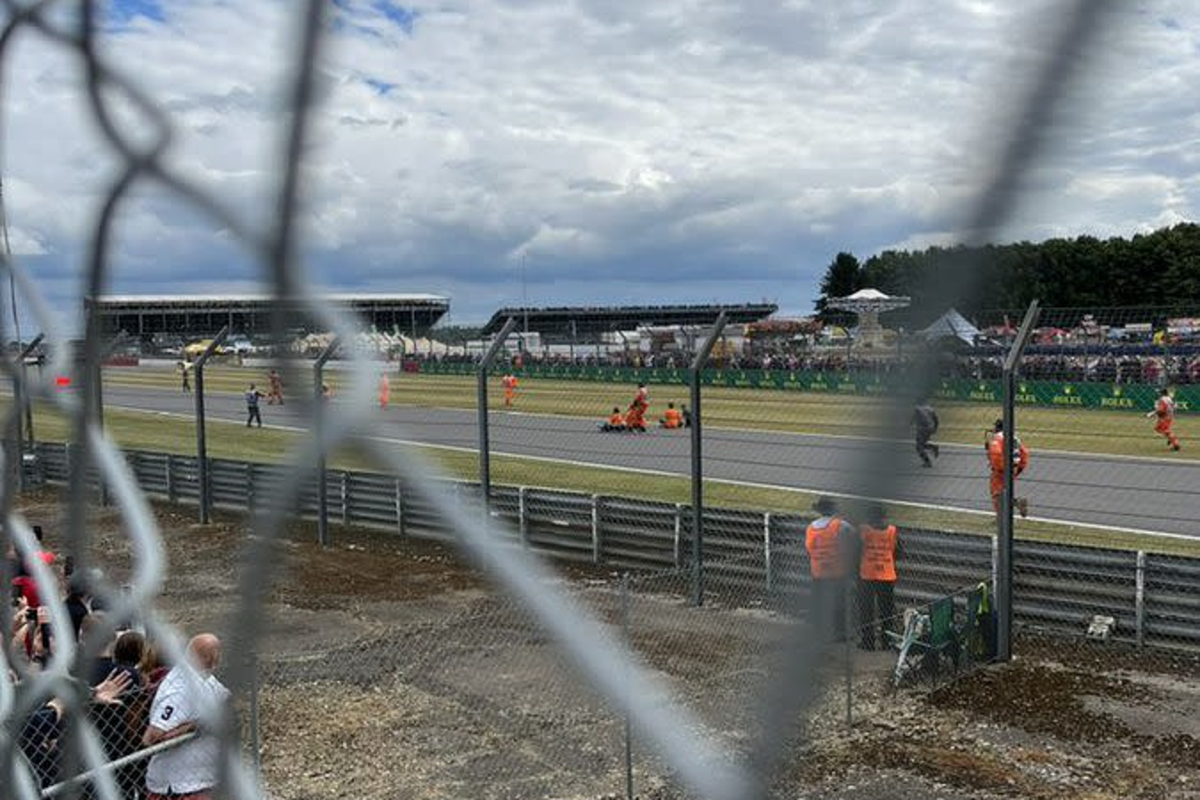 Silverstone on HIGH ALERT for protesters after spate of demonstrations
Silverstone on HIGH ALERT for protesters after spate of demonstrations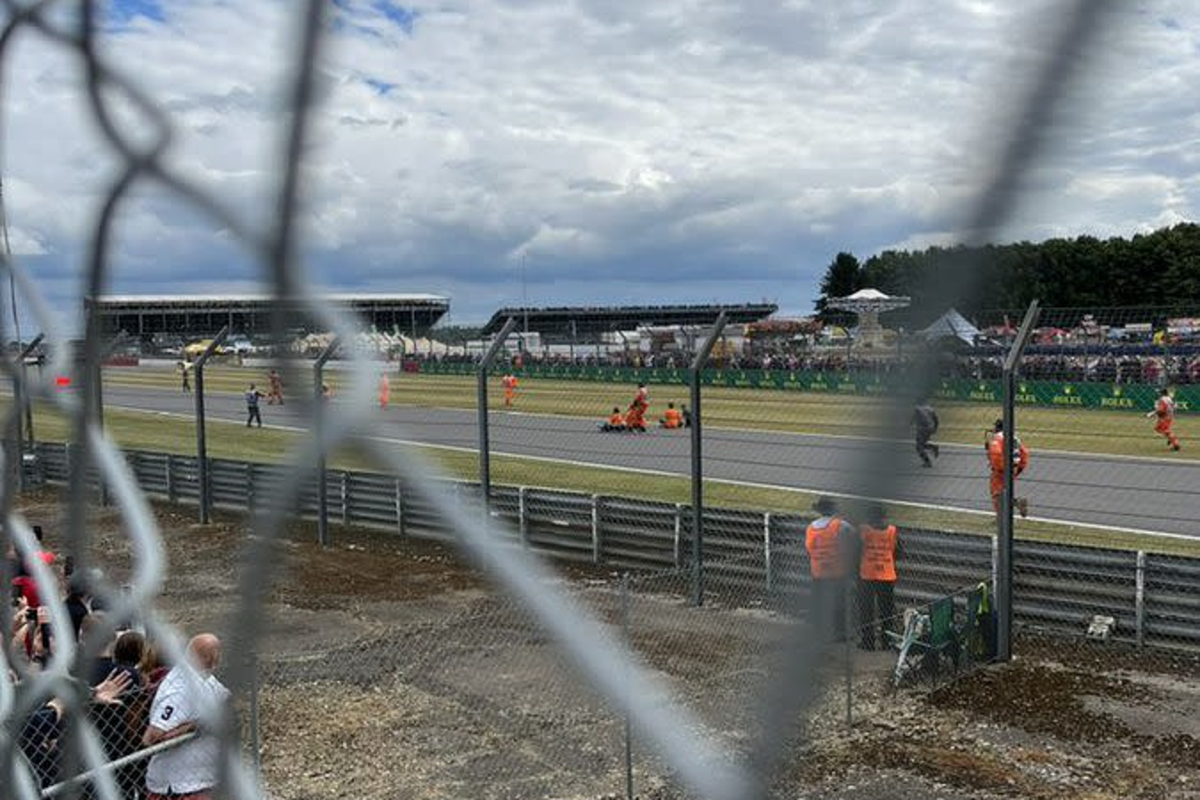 Silverstone have conducted a 'massive internal review' after Just Stop Oil protestors got onto the track at the start of the 2022 British Grand Prix.
Stuart Pringle, managing director of the circuit, revealed that they are working very closely with the police to try and avoid a similar incident from occurring.
Zhou Guanyu's first corner crash saw the race red flagged before the cars reached the exit of the Maggots/Becketts complex, where the protestors had tried to glue themselves to the track.
After that scary incident, Pringle led a review internally and the security of Silverstone will be on red alert after more recent protests at sporting events in the UK.
READ MORE: All talk and no walk - Alpine 2023 season review so far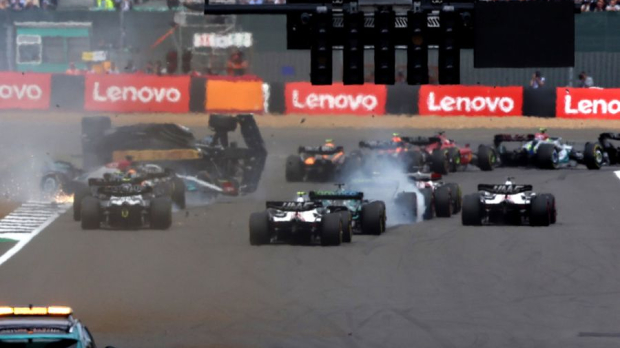 Lessons to be learned
"Obviously there are lessons to be learned," Pringle said.
"Both our fencing and crowd stewards are significantly different to Australia (which was called for an FIA investigation after a track invasion this year). We have been way more advanced.
"Frankly, since '87 and people hopping over the fence to embrace Nige (Nigel Mansell), we've been pretty on that. We've done a massive internal review post-last year. We're working closely with the police again."
Threat of protestors
Silverstone is not the only sporting venue to have been targeted by protestors in the UK.
The Grand National was delayed as several people got into Aintree despite the efforts of strong security.
Play also had to be stopped at the Crucible in the World Snooker Championship after one protestor purposely spilt orange powder on the table.
"We know that people have tried to cable tie themselves to goals in football games," Pringle added. "It's people knowing there's lots of eyeballs on sports. Where else can you do it?
"Sports venues as a whole are, relatively speaking, softish targets with quite a high reward for the risk that the individuals are taking on. It's just something we have to deal with as sports promoters.
"But we will work hard to make sure that people's fun is not spoilt again this year. They're only doing it because there's a hundred million people watching around the world."
READ MORE: Toto Wolff: Net worth, wife and career profile of Mercedes giant