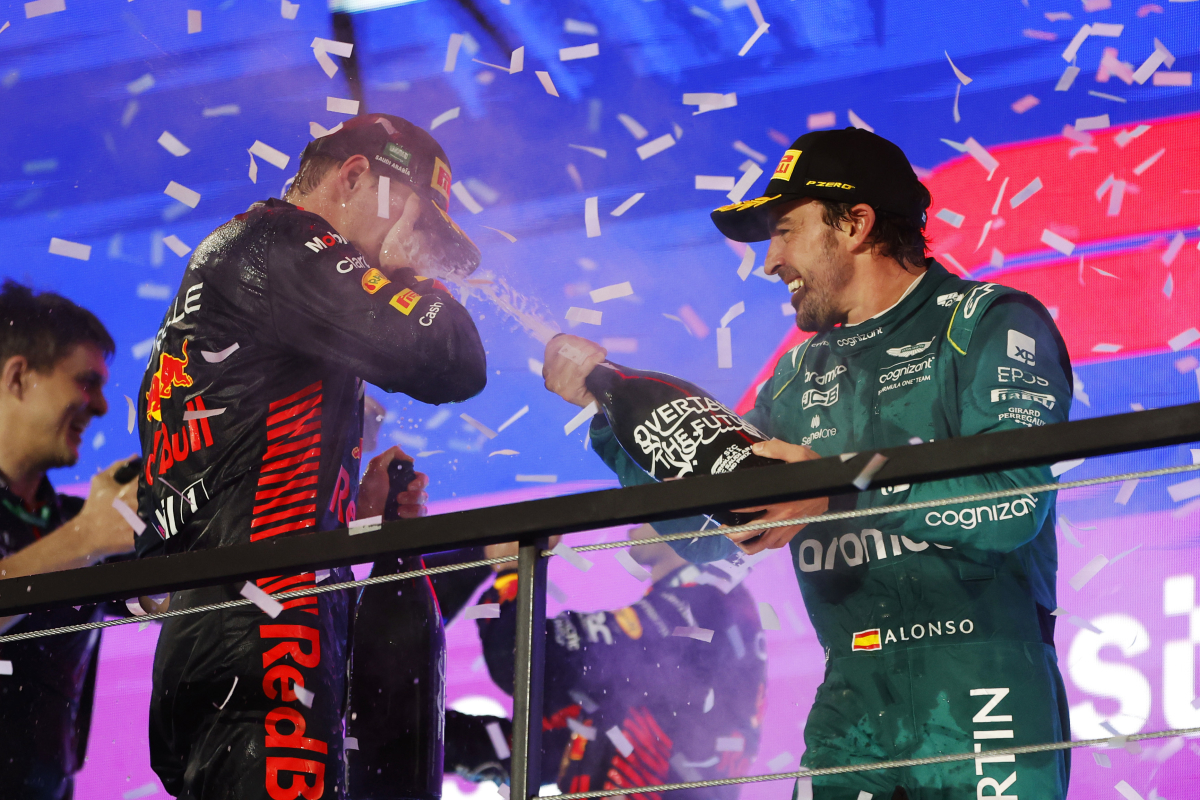 Alonso urges Aston Martin humility in 'unexpected' podium streak
Alonso urges Aston Martin humility in 'unexpected' podium streak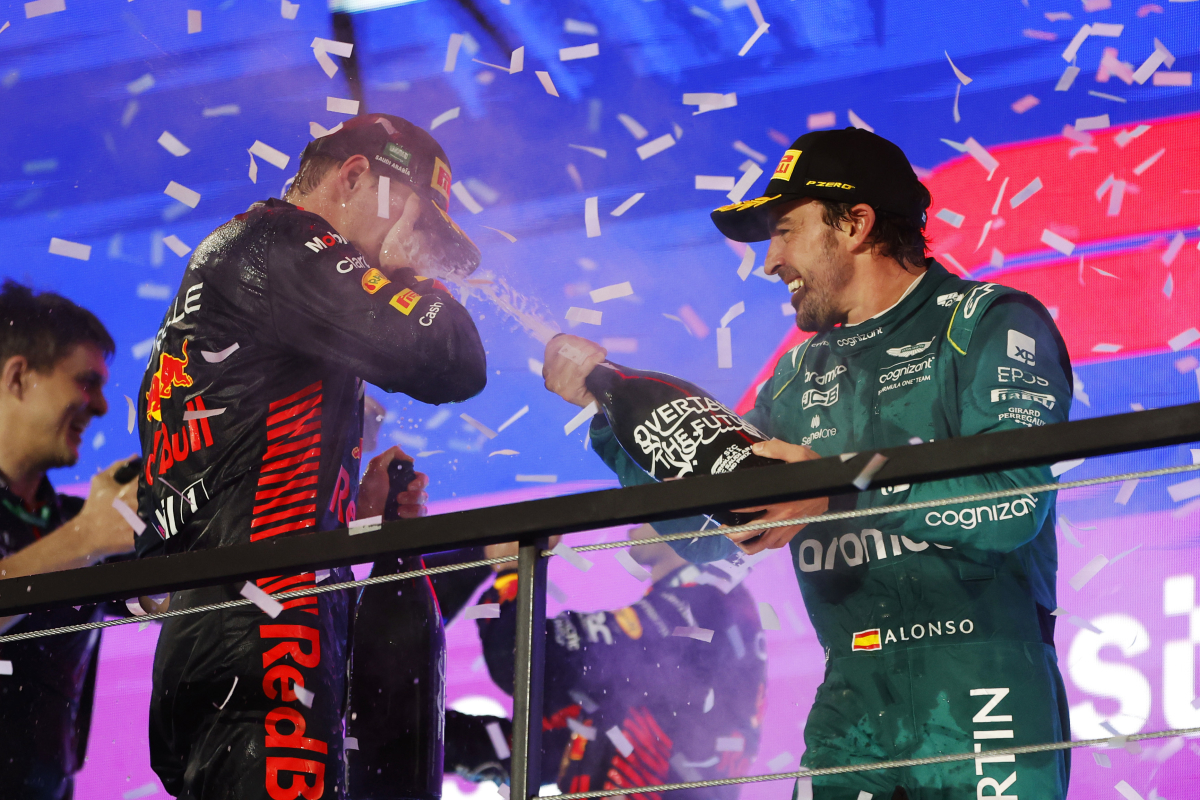 Fernando Alonso has impressed on Aston Martin the importance of remaining humble during an 'unexpected' podium streak.
The Spaniard has finished third at each of the opening three grands prix of the season.
Despite still being widely regarded as one of the best drivers on the grid, this is the first time since 2013 that Alonso has bagged silverware on three consecutive occasions - the last run coming at the Belgian, Italian and Singapore races of that year.
"For us, it's all happy days at the moment," said Alonso.
"We never expected to be on the podium, maybe even throughout the season and in three races we have three. So everything that comes now is a plus."
After being followed across the line in Australia by team-mate Lance Stroll, Alonso added: "Third and fourth is a lot of points so we take every opportunity and we need to learn and we need to grow as a team also maybe now off-track because we are racing against Red Bull, Mercedes, Ferrari, teams that are used to this kind of pace of development and things like that. And maybe we are just in a learning process.
"So we take this 2023 in a very humble manner and let's see how it's going."
Red Bull podium trio broken up
Across the opening rounds, jokes had been made that the podium had consisted solely of Red Bull drivers given the similarities between the two cars.
But this changed in Australia, with Sergio Perez missing out on the top three places as Lewis Hamilton finished second.
Referencing these jibes, Alonso said: "No more three Red Bulls on the podium, if Checo (Perez) was here!
"But no, I think Mercedes they've been also strong in Jeddah, to be honest.
"I think all the race on Sunday, I was within one-tenth of George, fighting to get this extra five seconds or whatever at the end so it was very, very close.
"It seems that qualifying is quite important now, because race pace is very similar and I think now we enter into a part of the season that is going to be very interesting: which team is developing the car faster?
"I think the first three races being away from Europe, it's difficult to bring upgrades and things like that. But from now on, maybe we see the level of the teams changing a little bit, race-by-race, depending on who brings an upgrade that is good enough."
READ MORE: Vasseur denies Sainz request as Ferrari development plans revealed