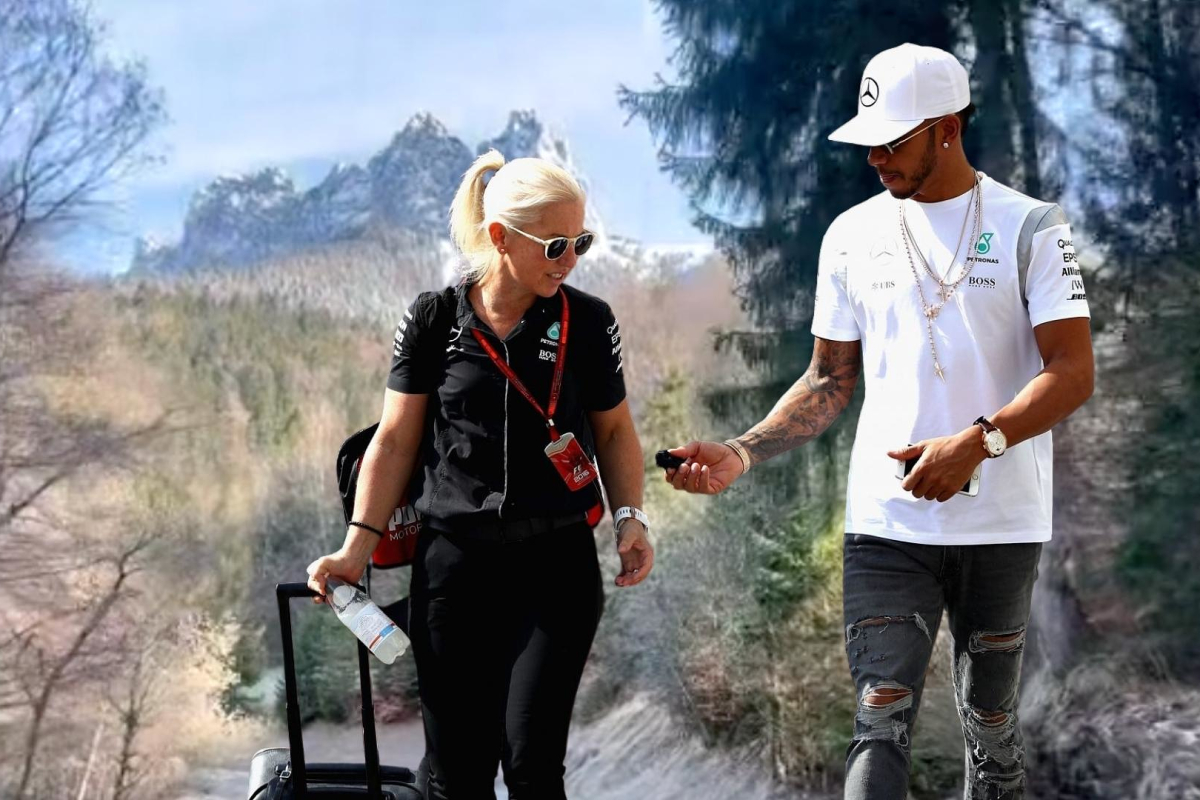 What Angela Cullen departure means for Lewis Hamilton's future
What Angela Cullen departure means for Lewis Hamilton's future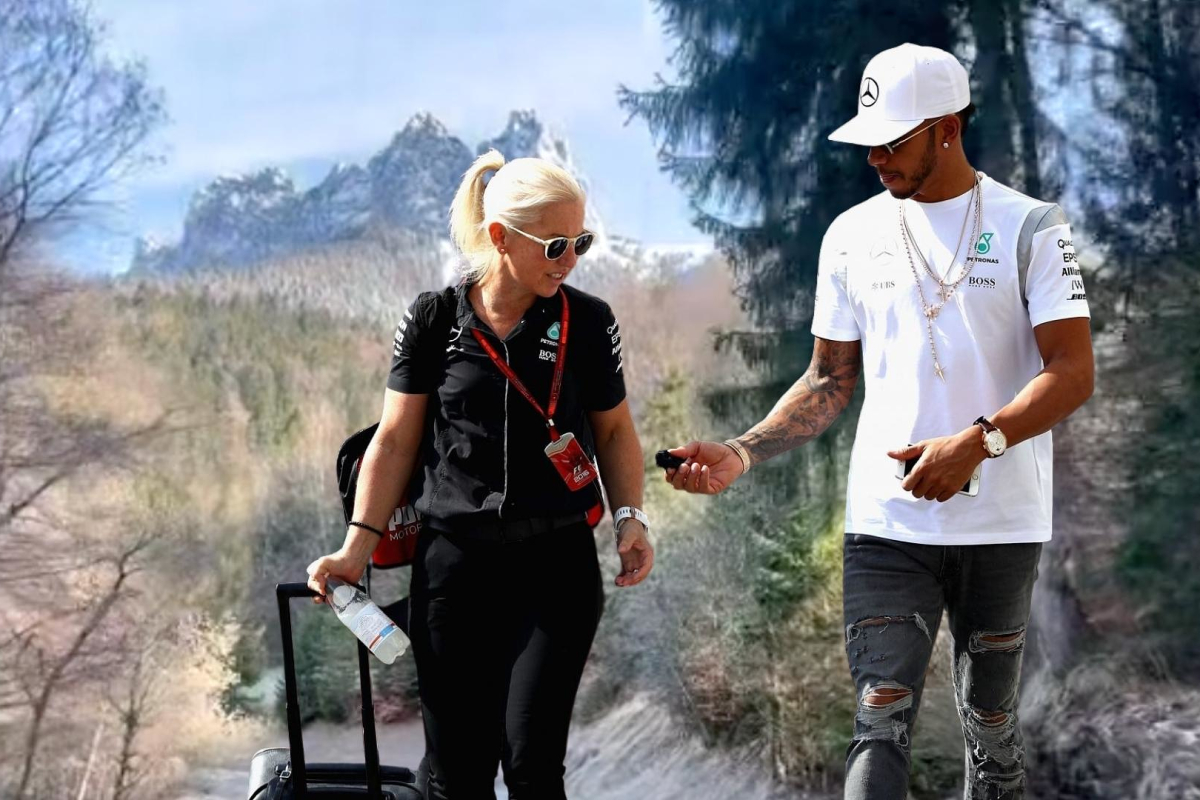 Lewis Hamilton's F1 future has long been the source of conjecture since that fateful day at the 2021 Abu Dhabi Grand Prix. Given Mercedes' recent run of poor form, the speculation about the seven-time champion sticking around hasn't eased off.
The news recently that Angela Cullen, Hamilton's long-time physio and confidante, was leaving the British driver's side after years of loyal service. added fuel to an already simmering fire. One which could mean we have one fewer world champion on the grid very soon.
There's no denying Cullen's positive impact on Hamilton's life - he is on the record describing her as 'one of the greatest things' that has happened to him and the pair even share the same 'loyalty' tattoo.
While Hamilton has publicly supported Cullen's decision to prioritise herself, the timing will raise eyebrows as Mercedes head into a season with as much work to do as they had in 2022, if not more.
Why Cullen meant so much
Cullen worked with Hamilton during his golden years in the post-Nico Rosberg era. However, last season represented her first where the Mercedes star hadn't a hope of the championship, eventually culminating in his first winless Formula 1 year.
With Lewis acknowledging Cullen's positive impact on his career, having a shining light in the Mercedes midfield darkness would help in the dark days to come, and that's why one must wonder whether her 2023 F1 departure may precede Hamilton's.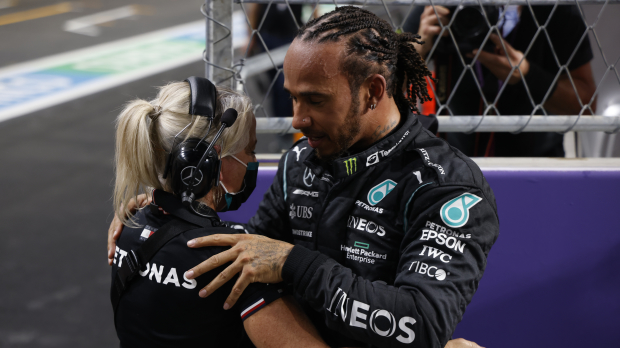 James Vowles leaving his role as Mercedes' motorsport strategy director last year followed the likes of Ben Hodgkinson and Phil Prew heading for pastures new after years of stability within the Silver Arrows, and now Cullen's departure is slowly making the current setup unrecognisable from the high-flying late-2010s Mercedes team.
The rats escaping a sinking ship analogy might be a little too dramatic for a team still on the tail end of podiums, but that's not why Hamilton remains in F1 today - he's there for a record-breaking eighth title.
So might Cullen's split with Hamilton instead be more akin to packing a first cardboard box of books in the run-up to a planned house move, rather than an escape from drowning?
History repeats
Near the start of dominant eras like the mid-1980s with McLaren or early-2000s for Ferrari, there comes a sense that only two cars can win the title and everyone else must settle for scraps, and that feeling is in the sport today.
Charles Leclerc, Lando Norris, and George Russell can sit and wait a year or four in the hope they're in the prime team when the 2026 regulation change shuffles the order to take a championship.
Hamilton, though? He has seven titles to his name and doesn't need to prove his ability to anyone. He can afford to pack up and exit with his glory years as a recent memory rather than a distant one.
It may seem extreme to suggest a staff member leaving represents the beginning of the end, but there isn't another relationship like the Hamilton-Cullen pairing in the paddock.
Carlos Sainz always had his cousin/manager Carlos Oñoro around, and Daniel Ricciardo's performance coach Michael Italiano shot to F1 fame for working closely with his childhood friend. Still, you couldn't describe either relationship as being like Cullen's with Hamilton.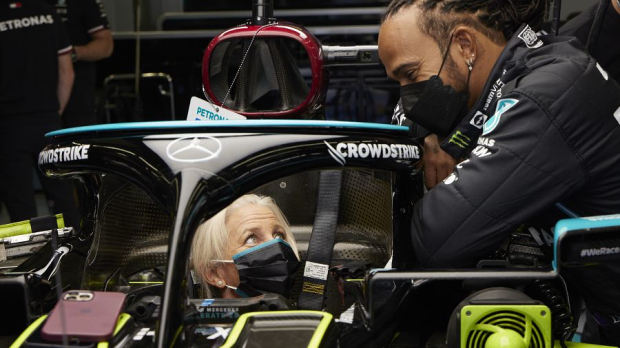 Angela was the dream personal assistant, offering Hamilton extra mental capacity, not to mention being a literal extra pair of hands, from the second he left the cockpit to the moment he returned.
As such, Hamilton giving up that extension of himself does feel like a calculated step in preparing for the inevitable, be it this year or soon after, should he believe Mercedes can't deliver a championship-winning car when the only viable title-taking option is Max Verstappen's Red Bull team.
Whether it's a sinking ship, moving house, or something else entirely, the Hamilton era is coming to its conclusion with Cullen as an early indicator of that end.
Be it next year or soon after, the era where Sebastian Vettel, Fernando Alonso, Kimi Raikkonen and Lewis Hamilton shared the racetrack will be over, so let's enjoy it while it lasts.
READ MORE: Who is Angela Cullen? Confidante and rock for F1 icon Lewis Hamilton