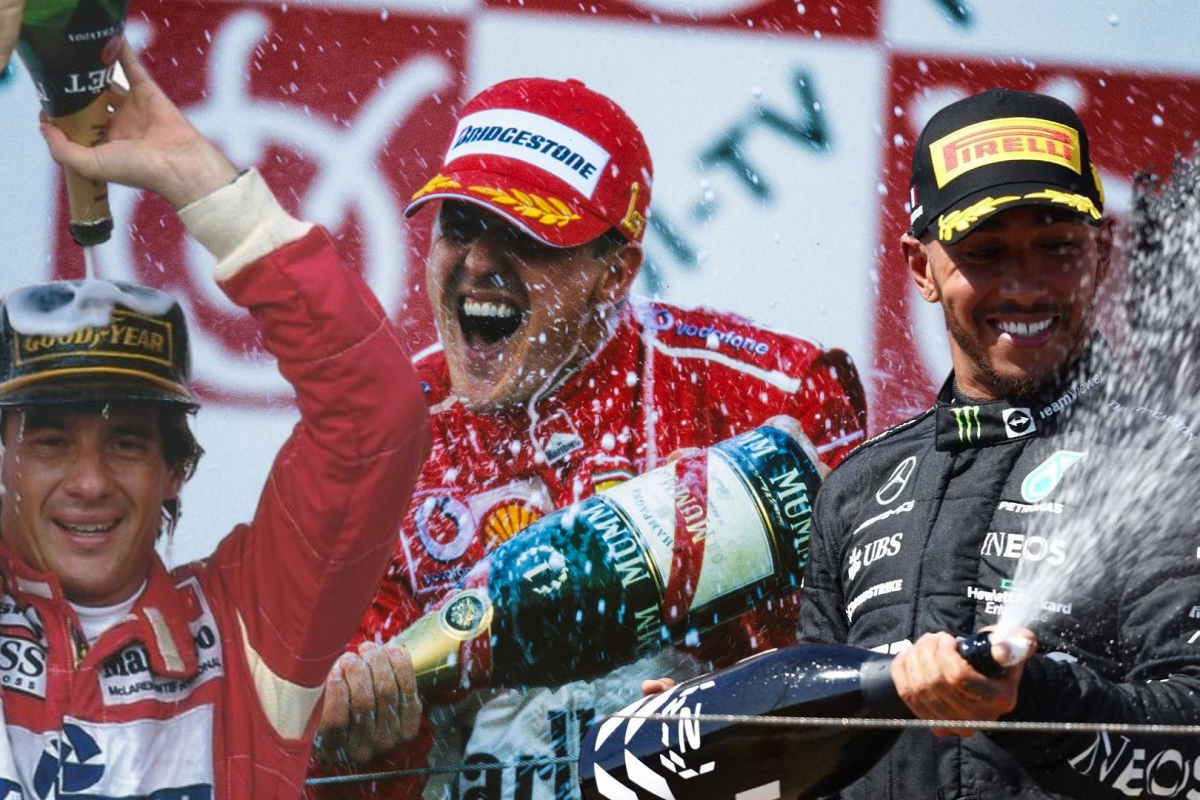 All-time iconic Formula 1 quotes, from Senna to Kimi
All-time iconic Formula 1 quotes, from Senna to Kimi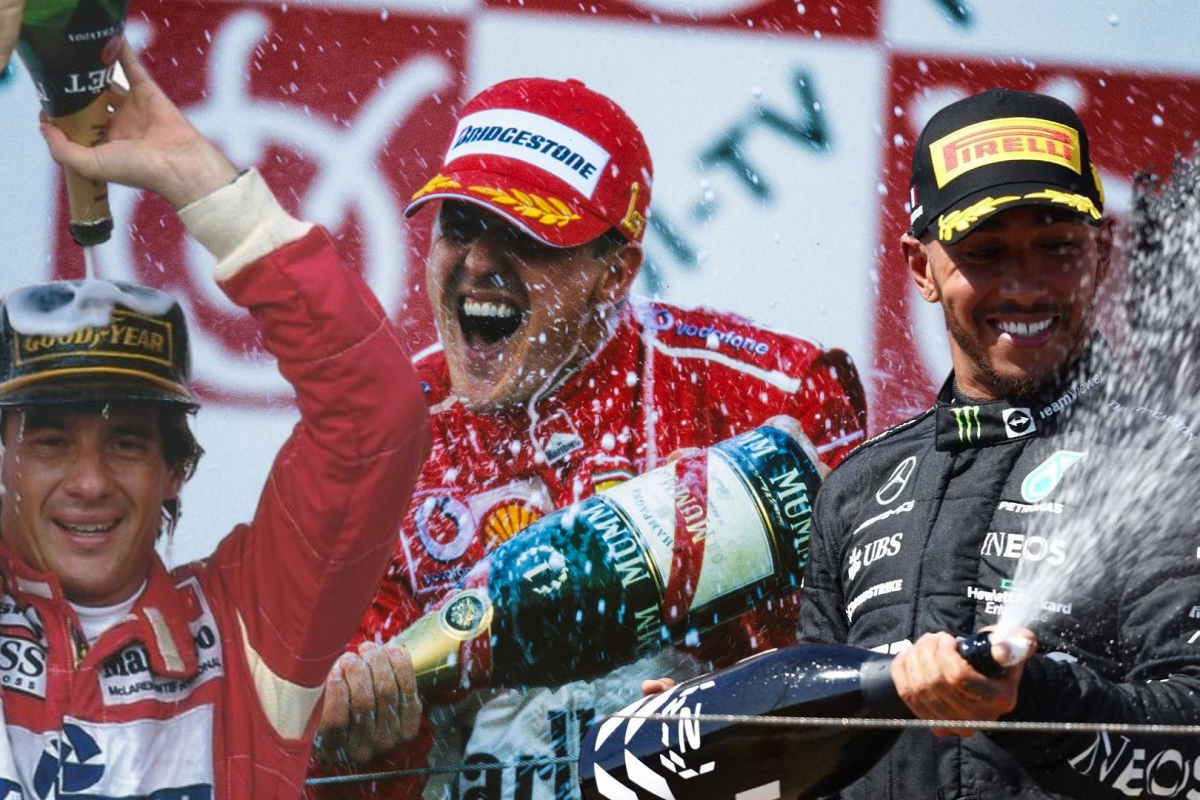 F1 has been graced with many iconic quotes throughout its 73-year history, here's our list in no particular order.
Over the years, the drivers are the heroes that have provided the action and drama that has sparked the passions and emotions of millions of viewers.
Not only are these titans electric on the racetrack, but they offer thought-provoking - some more than others - sound bites. Let's take a look in no particular order at 10 of our favourite F1 quotes!
Ayrton Senna - "If you no longer go for a gap that exists, you're no longer a racing driver."
Senna was uncompromising, someone who pushed the limit and one of the best to have ever raced in Formula 1. This gem came at the end of the 1990 Japanese Grand Prix in which Senna took out Alain Prost into the first corner to secure the drivers' championship.
Daniel Ricciardo - "Sometimes you've just got to lick the stamp and send it."
Ricciardo may have the persona of a carefree Australian, but once the helmet is on this is replaced by "the honey badger" During the 2018 Chinese Grand Prix, Ricciardo dropped this iconic quote after pulling a string of aggressive passing manoeuvres in his final win for Red Bull.
Sebastian Vettel - "We have to remember these days. There is no guarantee they will last forever. Enjoy them as long as they last."
It was the end of an era when Vettel spoke these words over team radio at the 2013 United States Grand Prix. After securing his fourth drivers' championship, nobody could have foreseen that Vettel would fail to win another title.
Michael Schumacher - "I've always believed that you should never, ever give up and you should always keep fighting even when there's only a slightest chance."
Schumacher inspired millions through his Sennaesque uncompromising approach, which landed him in hot water on several occasions. The "keep fighting" words have had a deeper meaning as the 7-time world champion, as it is a non-profit organisation launched to spread positive energy that fans of Schumacher have shared over the years.
Lewis Hamilton - "In racing there are always things you can learn, every single day. There is always space for improvement, and I think that applies to everything in life."
When Hamilton's career comes to an end, he will statistically be the winningest driver in Formula 1 history. But, even through all of his success, Hamilton has maintained a humble approach which has aided him over the years.
Kimi Räikkönen - "Just leave me alone, I know what to do."
And now for something lighter, the 2007 champion gave us an iconic radio moment during the 2012 Abu Dhabi Grand Prix. During an exchange with his engineer, Räikkönen shut him down for providing too many updates. The radio silence was perhaps the best move as Räikkönen went on to win his first race since 2009.
Ron Dennis - "You don't expect to be at the top of the mountain the day you start climbing."
This quote perfectly encapsulates what Dennis did during his time at McLaren. The former CEO of the Woking team from 1981 to 2016 became one of the most successful members of the Formula 1 fraternity after guiding the team to multiple drivers' and constructors' titles.
Graham Hill - "I am an artist. The track is my canvas and my car is my brush."
Known as the gentleman racer, Hill's artistic skill was on full display at some of the toughest circuits on the Formula 1 calendar. In particular, Monaco, in which he won 5-times, an achievement only Senna beat and Schumacher matched.
Felipe Massa - "When you give up your hunger for success you are not racing full-heartedly anymore. Just to be there, that is not my style."
Massa was no stranger to heartbreak throughout his time in Formula 1, none exemplified this point more than his 2008 championship defeat to Hamilton.
But this quote resonates most during his tenure at Williams, as the team entered a declining state.
Fernando Alonso - "All the time you have to leave a space!"
How many times have you been cut off in traffic and thought of these lines? Just me? Well, in Alonso's last real tilt at championship glory, the Spaniard shouted these words during the 2012 Bahrain Grand Prix.
BONUS - Kimi Raikkonen - "I was having a s***"
Raikkonen stole the show at the 2006 Brazilian Grand Prix after missing a presentation from football legend Pele to Michael Schumacher - the German retiring from the sport for the first time.
Asked by Martin Brundle where he had been instead of witnessing the event, the Finn came out with this absolute classic!
These are some of our favourites, what are yours?
READ MORE: Hamilton escapes Mercedes misery as Red Bull face Verstappen vs Perez 'banana skins' - GPFans F1 Recap