Villeneuve targets Triple Crown glory
Villeneuve targets Triple Crown glory
1997 Formula 1 Champion Jacques Villeneuve looks to emulate racing legend Graham Hill by winning the triple crown
Villeneuve showed no signs of slowing down at the modest age of 52 as he made his full-time racing return at the opening round of the World Endurance Championship in Sebring last Saturday.
The former Formula 1 world champion aims to join Graham Hill as the only two drivers in history to win the triple crown.
Although to some, this accolade is the Indy 500, 24 Hours of Le Mans and the Monaco Grand Prix, Villeneuve subscribes to the alternate model that replaces Monaco with the F1 drivers' title.
Villeneuve has already claimed a victory in the Indy 500 with his success in 1995 and backed this up with the F1 title with Williams in 1997.
This leaves only Le Mans on his checklist.
Explaining his take on the triple crown, Villeneuve told the Journal de Montreal, "It's not me saying it, it's Hill himself who, at the time, referred to the F1 championship title and not the Monaco Grand Prix. It was Hill who invented the Triple Crown, the… real one in motorsport.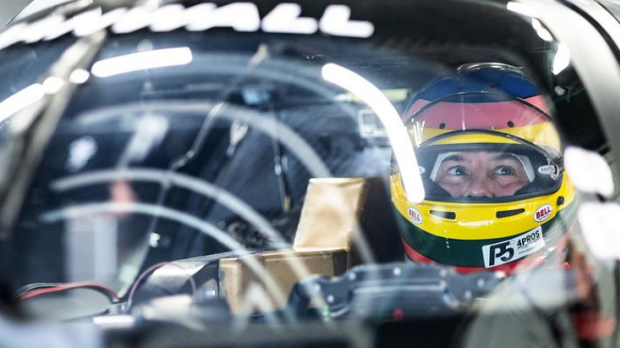 "I want to be the second driver in history to accomplish this feat. It would be a great accomplishment, but hey, at the risk of repeating myself, it's going to be complicated this year.
The closest to emulate this feat in recent memory is Aston Martin driver Fernando Alonso, a two-time Formula 1 world champion in 2005 and 2006, and multi-time winner of the 24 hours of Le Mans with Toyota in 2018 and 2019.
Against the odds
Villeneuve understands the challenges of driving for WEC minnows Floyd Vanwall Racing Team, which in its first race at Sebring finished in 8th place in the Hypercar category. 24 laps behind race winners Toyota.
"We are a small team and we have to face big names supported by big car manufacturers, including Toyota, Peugeot, Ferrari and Porsche. But I am patient and I still have good years ahead of me,"
It would be quite the accomplishment if Villeneuve, who hasn't raced full-time since 2006 managed to win at Le Mans with Floyd Vanwall Racing. The question then would be, where does this put Villeneuve amongst the all-time greats in our sport?
READ MORE: Villeneuve heads revival of historic F1 team