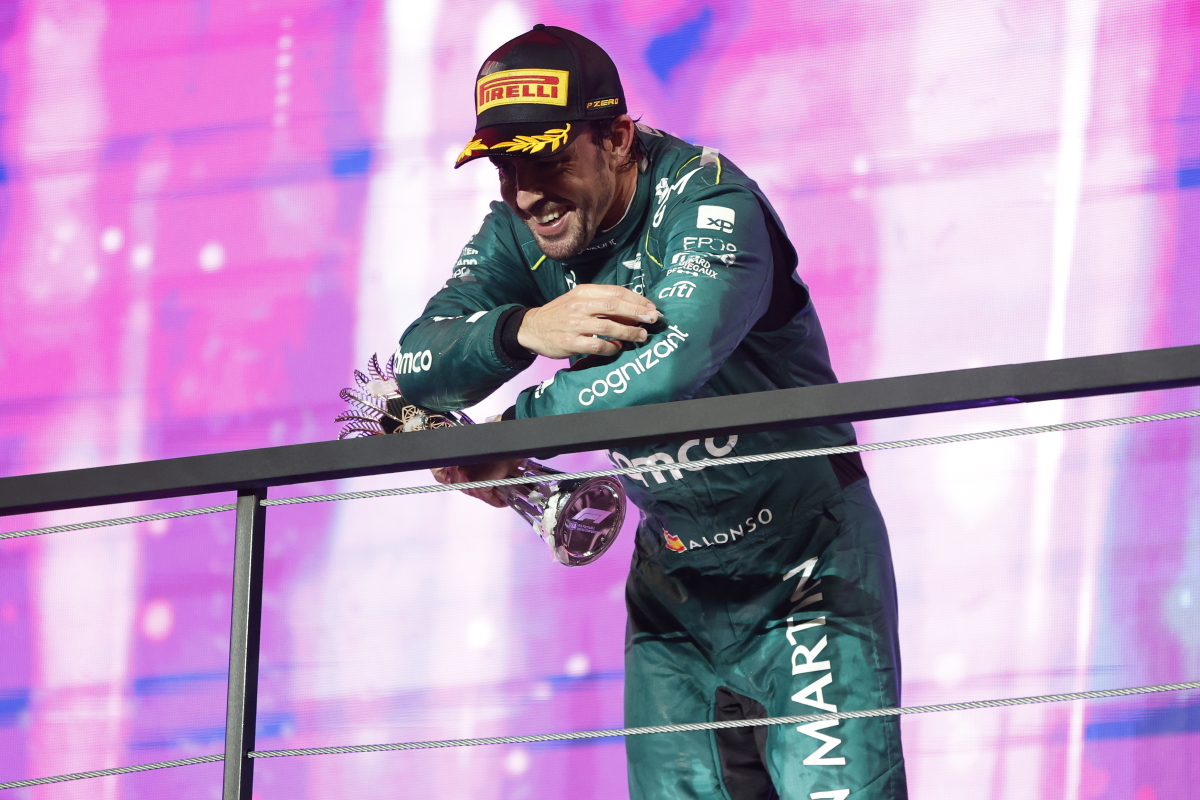 Alonso penalty chaos: A timeline of events from Saudi Arabia
Alonso penalty chaos: A timeline of events from Saudi Arabia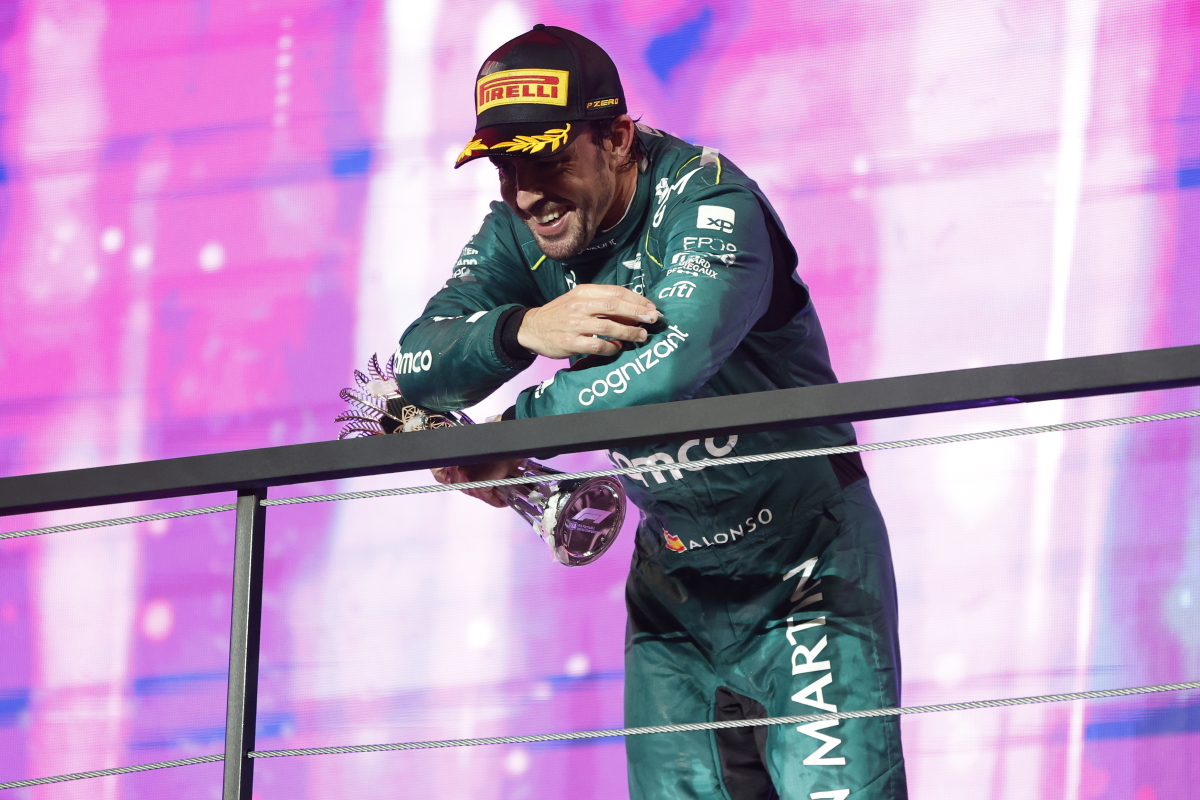 Fernando Alonso dramatically secured a 100th F1 podium after a post-race time penalty was overturned following a right of review hearing.
The Spaniard took the chequered flag in third place but shortly after the podium ceremony had concluded, he was relegated to fourth for failing to serve his previous five-second penalty correctly.
This was due to the fact the rear jack had touched his Aston Martin before the sanction had been completed. Upon review, this was overturned.
To clear the waters entirely, here is a full timeline of events from Alonso's chaotic Saudi Arabian Grand Prix.
READ MORE: Alonso's Saudi Arabian GP penalty 'REVERSED'
Alonso's Saudi Arabian GP timeline
Lap 1/50 - Alonso lines up too far to the left of his grid slot and passes Sergio Perez for the lead into the first corner.
Lap 2/50 - Alonso receives a five-second penalty for his error when lining up on the grid.
Lap 18/50 - Lance Stroll retires his Aston Martin and causes the Safety Car to be deployed. Alonso pits for fresh tyres but before any work can take place on his car, has to serve his five-second penalty.
During this stop, the rear jack makes contact with Alonso's AMR23.
Lap 50/50 - " The Stewards received a report from race control that they considered that the penalty was not properly served by CAR 14 and they asked the Stewards to investigate the matter. The matter was reported to race control by ROC.
The Stewards were shown video evidence of how Car 14 served the penalty by the Race Director and the Sporting Director. They stated that what was agreed at the SAC meetings with the teams was that no part of the car could be touched while a penalty was being served as this would constitute working on the car."
As a result, Alonso was handed a 10-second penalty.
00:10 local time - An Aston Martin representative attends a right of review hearing with the FIA stewards.
01:02 local time - The stewards reverse the decision and reinstate Alonso into the top three positions.
The report detailed: "Having reviewed the new evidence, we concluded that there was no clear agreement, as was suggested to the Stewards previously, that could be relied upon to determine that parties had agreed that a jack touching a car would amount to working on the car, without more."