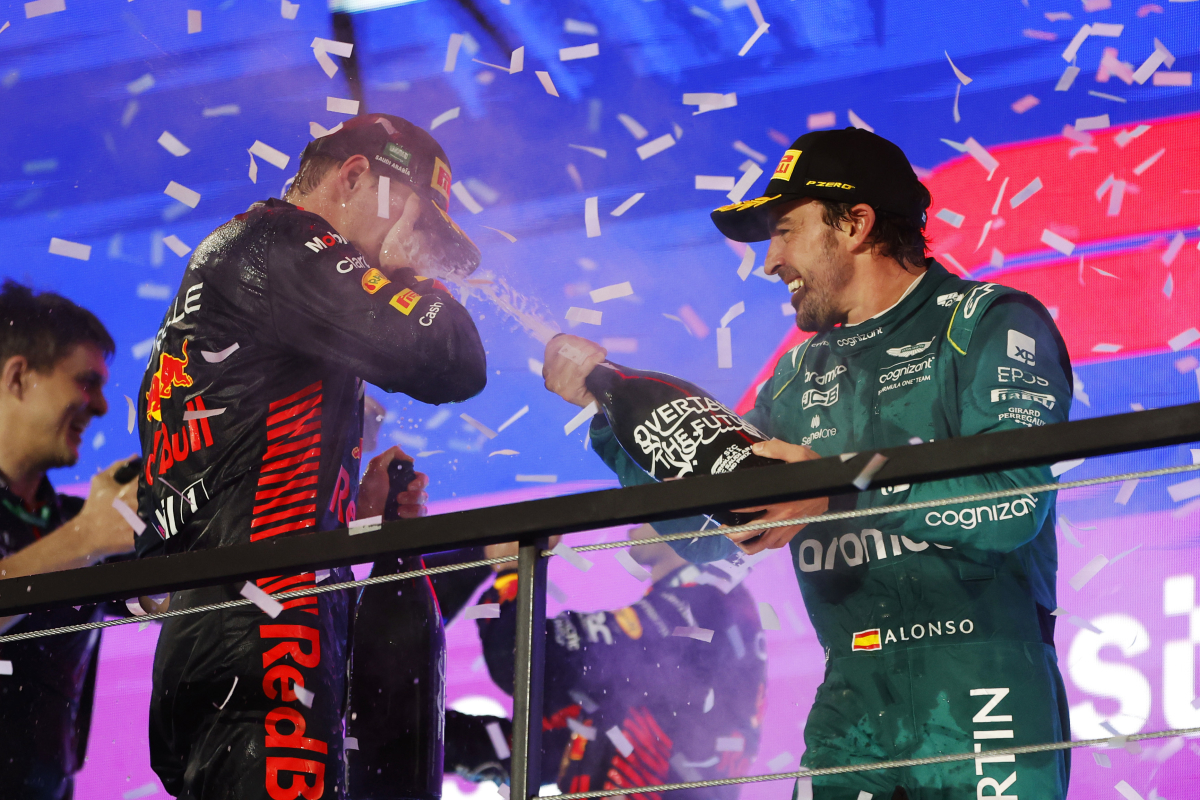 FIA toughen up and Red Bull in strife? - Six subplots from the Saudi Arabian Grand Prix
FIA toughen up and Red Bull in strife? - Six subplots from the Saudi Arabian Grand Prix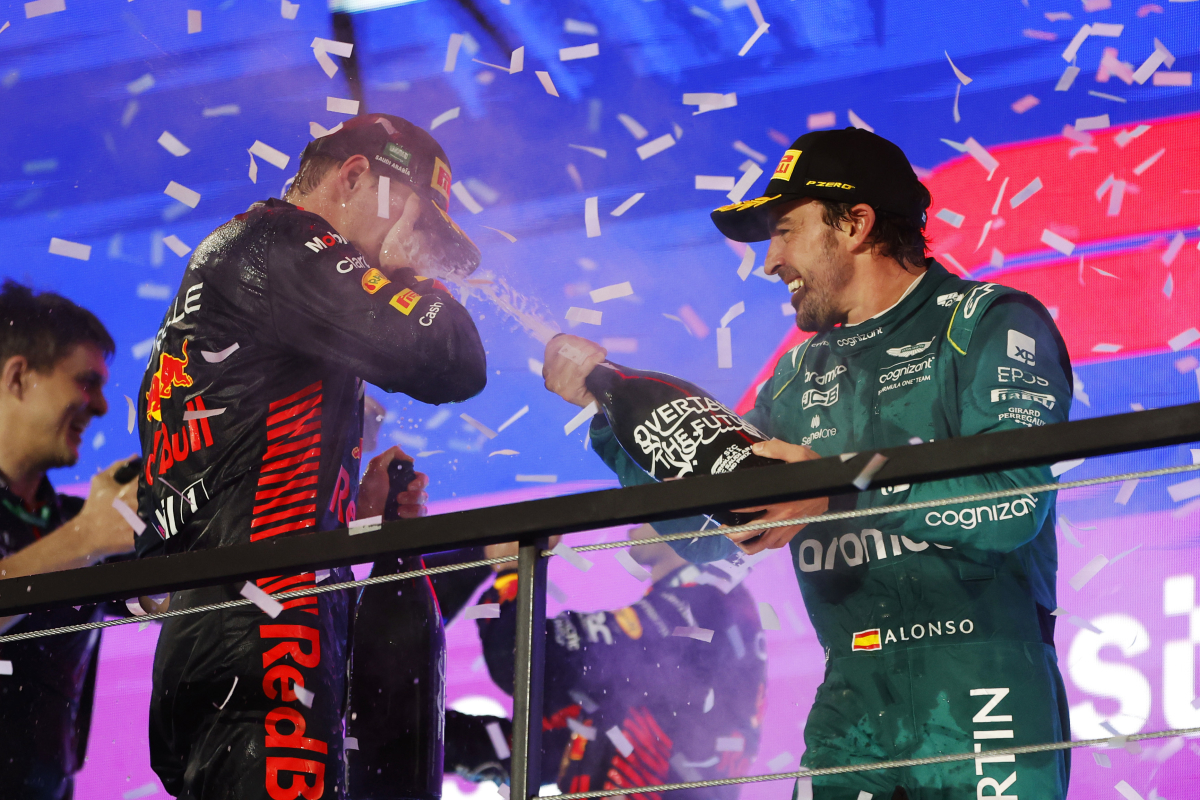 Red Bull secured back-to-back one-two results for the first time since 2009 and it seems like we could be set for a year of domination from the reigning champions.
Fernando Alonso's penalty and its subsequent reversal provided interest well into the night but what are the subplots that emerged from the Saudi Arabian weekend?
Let's take a look!
FIA getting tough
Esteban Ocon and Alpine almost comically felt the wrath of the FIA's newfound strictness in Bahrain. But, in Saudi Arabia, Fernando Alonso, Lewis Hamilton, and Logan Sargeant were all on the receiving end of this.
Forget the post-race inconsistencies regarding Alonso's 10-second penalty for his pit stop - this, like Ocon in Bahrain, stemming from the Spaniard initially being out of position in his grid slot at the race start.
If this is your first year watching F1, seeing five-second penalties for car placement on the grid is not a regular occurrence, and it hints that the FIA will attempt to follow the letter of the law in 2023.
These other instances saw Hamilton being shown the black and white flag for weaving on the main straight, and Sargeant losing his Q2-worthy qualifying lap after straying millimetres onto the pink tarmac.
The FIA is certainly tightening its grip on the rule book!
READ MORE: Alonso's Saudi Arabian GP penalty 'REVERSED'
Aston in love with Alonso
Ahead of the season, I was fascinated to see whether Alonso, F1's best political player, might split a team to favour him, as he has done in the past, despite his new team-mate being the son of the owner.
Lance Stoll suffered a premature end to his Saudi Arabian race and triggered the only safety car of the event, but he had been slower than his vastly experienced team-mate in every competitive session.
Aston's staff have a long memory, as evidenced by their handshakes with their ex-driver Sergio Perez after his win on Sunday.
That being said, Stroll is in his fifth year with the team, yet I can't remember anyone chanting his name when the Canadian took either of his two podiums back in 2020.
In contrast, Alonso got a tuneful, "Oooooh Fernando Alonso," sung to the rhythm of 'Seven-Nation Army' in only his second race. Has the Spaniard already won over the troops at Aston Martin?
McLaren's new young hopeful
Lando Norris has fulfilled the role of McLaren's exciting young prospect since joining the team alongside Carlos Sainz in 2019, with many in the paddock viewing him as a potential future world champion.
But the 23-year-old Briton now has 21-year-old Oscar Piastri alongside him, who is just as eager to carve a name for himself in the sport, as we saw during the closing laps in Jeddah.
Making up for his short-lived debut race in Bahrain and despite suffering damage on the opening lap this time around, Piastri fought against his team-mate in the closing laps. Winning this tussle, the Australian rookie claimed P15.
McLaren has no points in 2023 after two dreadful rounds. Piastri outqualifying Norris on Saturday and then passing him on Sunday might spell even more trouble for the team if the pair begin scrapping for top-dog status.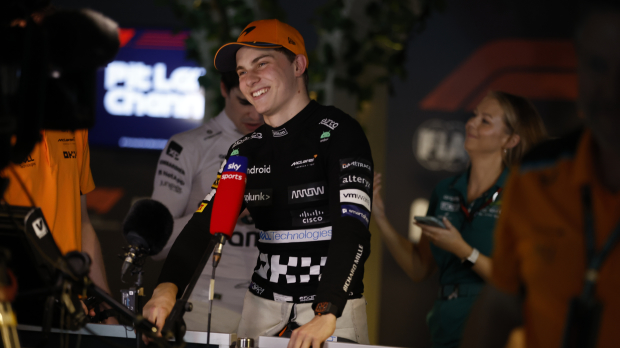 Radio Red Bull
You'd think that scoring consecutive one-two finishes in the opening two races of the season would make life easy for the Red Bull engineers, but this appears to be anything but the case.
With eight laps to go, Hugh Bird, Perez's race engineer, instructed the Mexican to target one-minute, 33-second laps, prompting Perez to ask what Verstappen's last time was.
After receiving clarification that he was 'free to push' to the end, Perez was acutely aware that there would be no team order heading in Verstappen's direction to hold station and not attack the Mexican for the lead.
I can't help but wonder how much the events of Brazil last year are to blame for Perez feeling the need to query instructions rather than faithfully carrying them out.
Verstappen and his engineer's "What's the fastest lap" / "We're not concerned about that" / "Yeah, but I am," back and forth suggests to me that the Dutch driver still very much puts himself ahead of the team.
Might this have consequences later in the season?
The P10 Party
Alex Albon in Bahrain and Kevin Magnussen in Saudi Arabia — the single point for P10 might become the backmarker's winning trophy in 2023.
Every bottom-five team but McLaren, who had a lap 1 double disaster, looked like it might challenge to grab the point for a tenth-place finish in Jeddah.
Aston Martin's stride forward has turned the so-called 'big three' into a 'big four'.
With Alpine occupying the void between the front and those at the back, AlphaTauri, Haas, Williams, Alfa Romeo and McLaren are left fighting for scraps.
Guanyu Zhou held P10 early on before Yuki Tsunoda looked like he might take the point after Stroll's retirement despite a double-pronged Haas and Williams attack close behind before Kevin Magnussen finally won out.
Points might be hard to come by in 2023 for the teams lower down the order; if P6 in the constructors' standings goes to a team with only 30 points this year, it wouldn't surprise me.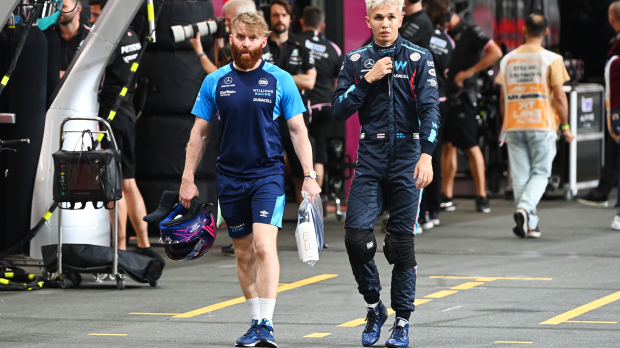 Rookies Rising Up
No points on the board for Nyck de Vries, Logan Sargeant, or Oscar Piastri so far in 2023, but the trio don't look like they're sinking against their more-experienced teammates.
After some perennial backmarkers who dogged F1 over the last few seasons have all left for pastures new, I'm glad to see that we have 20 drivers who all seem worthy of a place at the pinnacle of motorsport.
The three rookies finished P14, P15, and P15 in Saudi Arabia, suggesting they might be lagging behind their teammates, but that's not the case —Albon is the only partner of a rookie to have scored a point.
Piastri's outqualifying of Norris, Sargeant's Q1 hot lap, and de Vries' debut in Italy last year all show me that this new crop of drivers won't be humiliated in 2023.
READ MORE: F1 Drivers' Standings after the 2023 Saudi Arabia Grand Prix