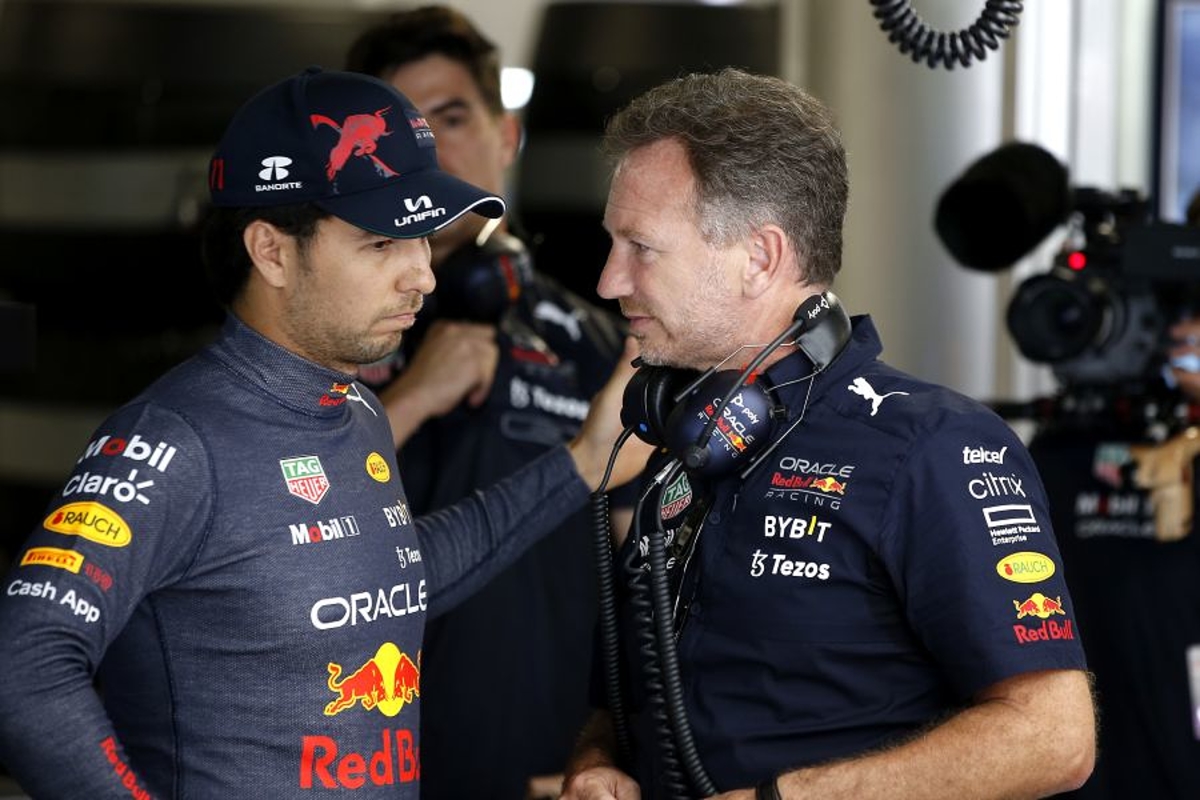 Horner warns Perez of external threats unless 'A-game' unlocked
Horner warns Perez of external threats unless 'A-game' unlocked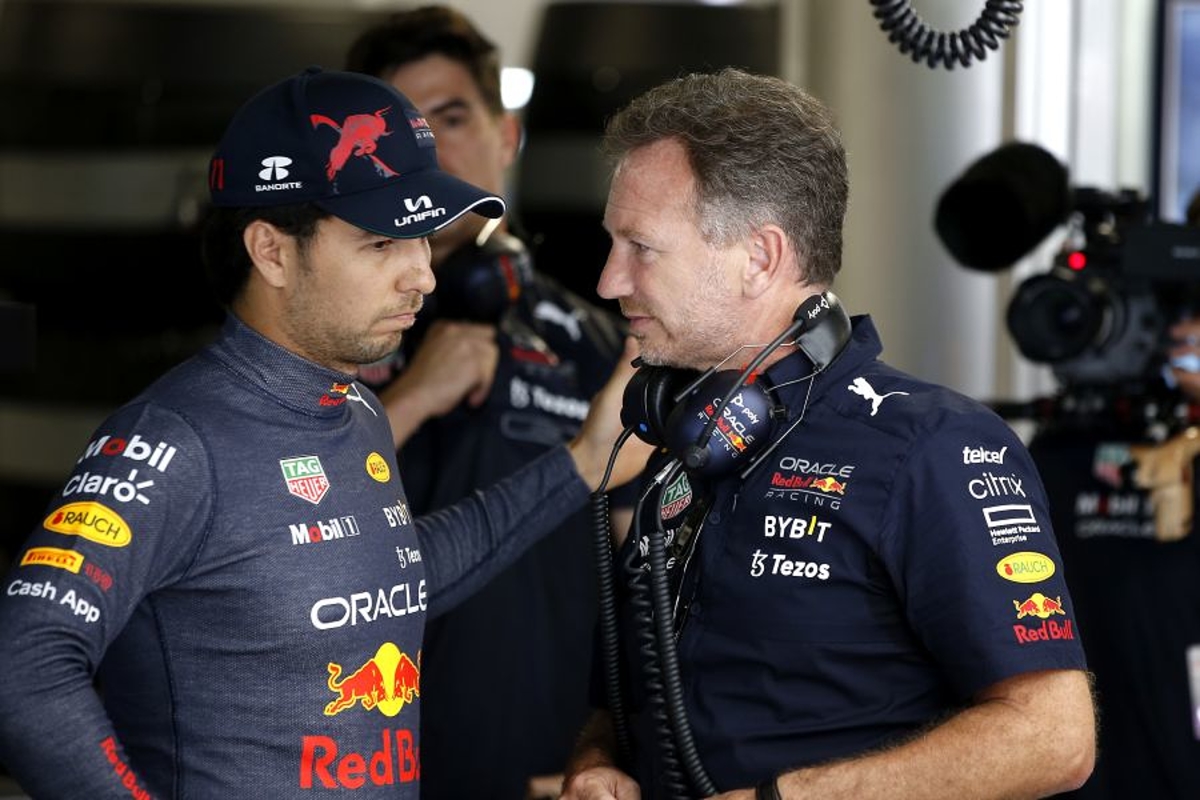 Red Bull team principal Christian Horner has urged Sergio Perez to unlock his 'A-game' if he is to compete with Max Verstappen this season.
Perez finished second in the season-opening Bahrain Grand Prix after getting embroiled in an early-race battle with Charles Leclerc.
The Mexican crossed the line 11.9secs behind his team-mate but Verstappen has since commented that he was managing his pace so as to minimise wear on components.
"Look, Max is a hell of a competitor and he's probably the highest benchmark in F1," said Horner.
"But Checo is now in his third year in the team, he's confident, he's comfortable and he's got to be on his A-game – not just with Max.
"(Ferrari's) drivers are pushing each other hard, Mercedes' drivers are (pushing each other) hard, we've got what looks like a pretty motivated veteran (Fernando Alonso) in a green car as well, so it's going to be a really exciting year."
READ MORE: Ferrari problems dismissed as 'teething issues'
Perez 'mature enough' for Verstappen battle
Perez is one of the most experienced drivers on the current F1 grid after joining the sport with Sauber in 2011.
This experience, explained Horner, is a key reason why Red Bull hired Perez in 2021.
"I think the key thing in the appointment of Checo was his experience," Horner added.
"And it had been unfair, perhaps, on the previous two guys (Pierre Gasly and Alex Albon) to bring them in so soon.
"I think Checo with that experience, he's been through some of the hard knocks and so on with his career to that point, and I think what he's brought to us is… he's a very rounded guy, he's a great team player.
"He's got a good outlook on the development of the car and he's very easy to work with, so that's all the reasons for taking him in the first place, and he's delivering on that."
READ MORE: March's key F1 diary dates