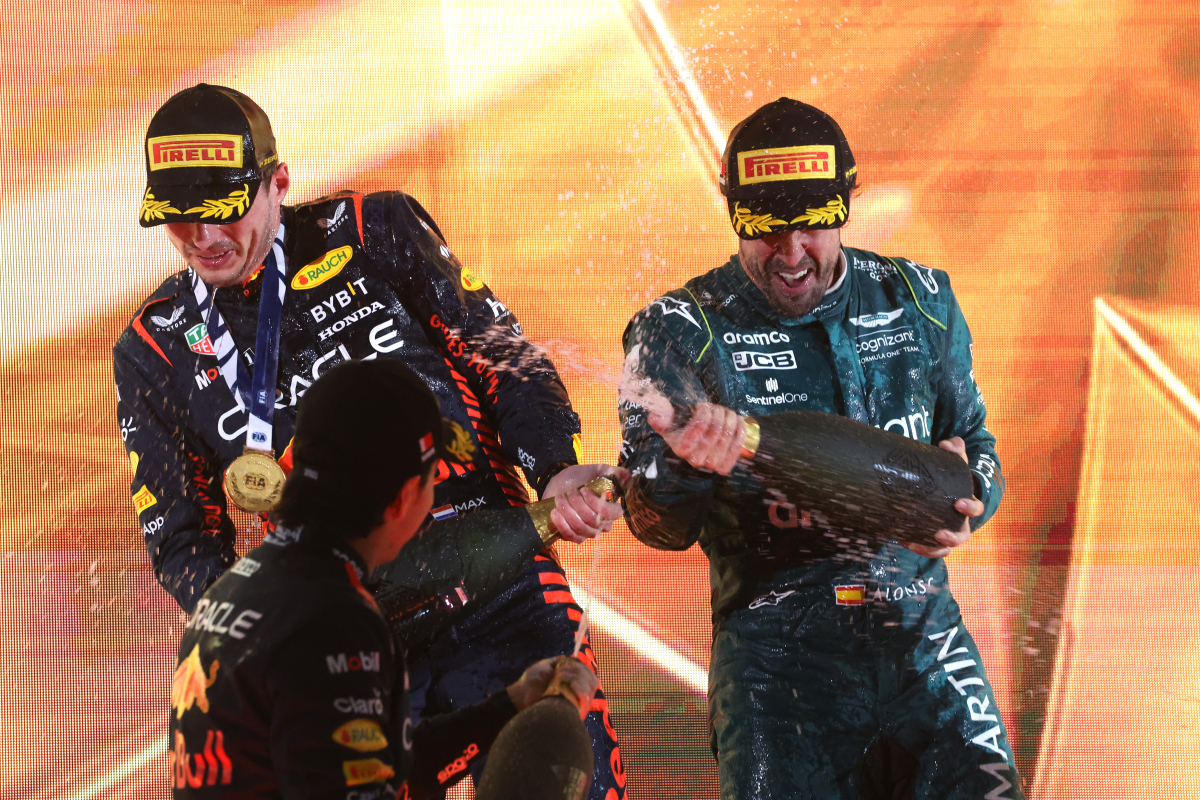 Alonso hails 'perfect start' to Aston Martin journey
Alonso hails 'perfect start' to Aston Martin journey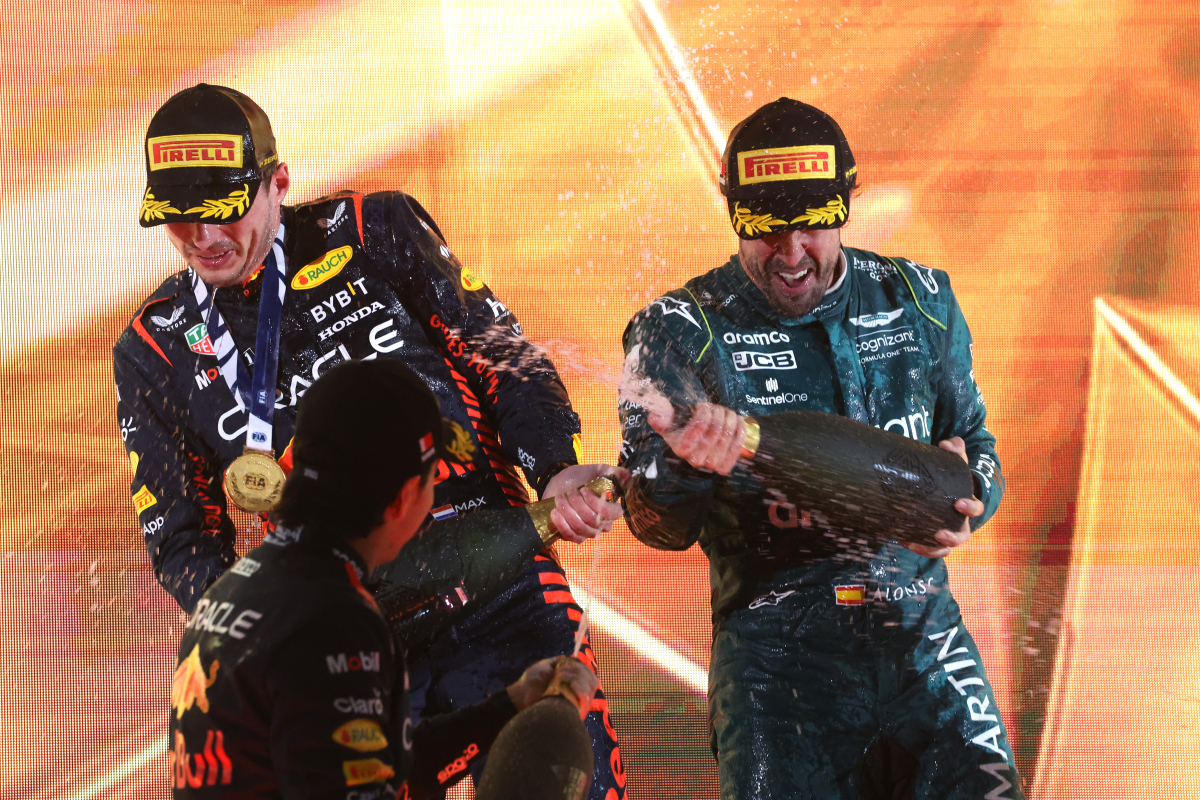 Fernando Alonso has hailed the 'perfect start' to his Aston Martin career after scoring a podium on his debut with the team.
Aston Martin emerged from pre-season testing being widely tipped as dark horses.
The team's long-run pace had proven particularly impressive, with Alonso slower only than Max Verstappen and Sergio Perez - a result that was matched by the result of the season-opener.
"Obviously, a perfect start for this project," said Alonso.
"We didn't expect to be that competitive.
"I think the aim in 2023 was, you know, getting the mix in the midfield, maybe leading that midfield and getting close to the top three teams eventually."
READ MORE: Wolff concedes defeat in Mercedes zeropod pursuit
Alonso urges Aston Martin to 'enjoy the moment'
Despite the pace demonstrated in testing, Alonso insisted: "A podium maybe was not on the radar in 2023 and we found ourselves second best car in Bahrain, for the whole weekend, just behind Red Bull.
"So, this is, yeah, a little bit of a surprise. But we are extremely proud, and happy with the job done at Silverstone in the factory. So big congratulations to everyone.
"Let's enjoy this moment and build from here, hopefully, a good 2023 campaign and get closer and closer to the top guys."
READ MORE: March's key F1 diary dates