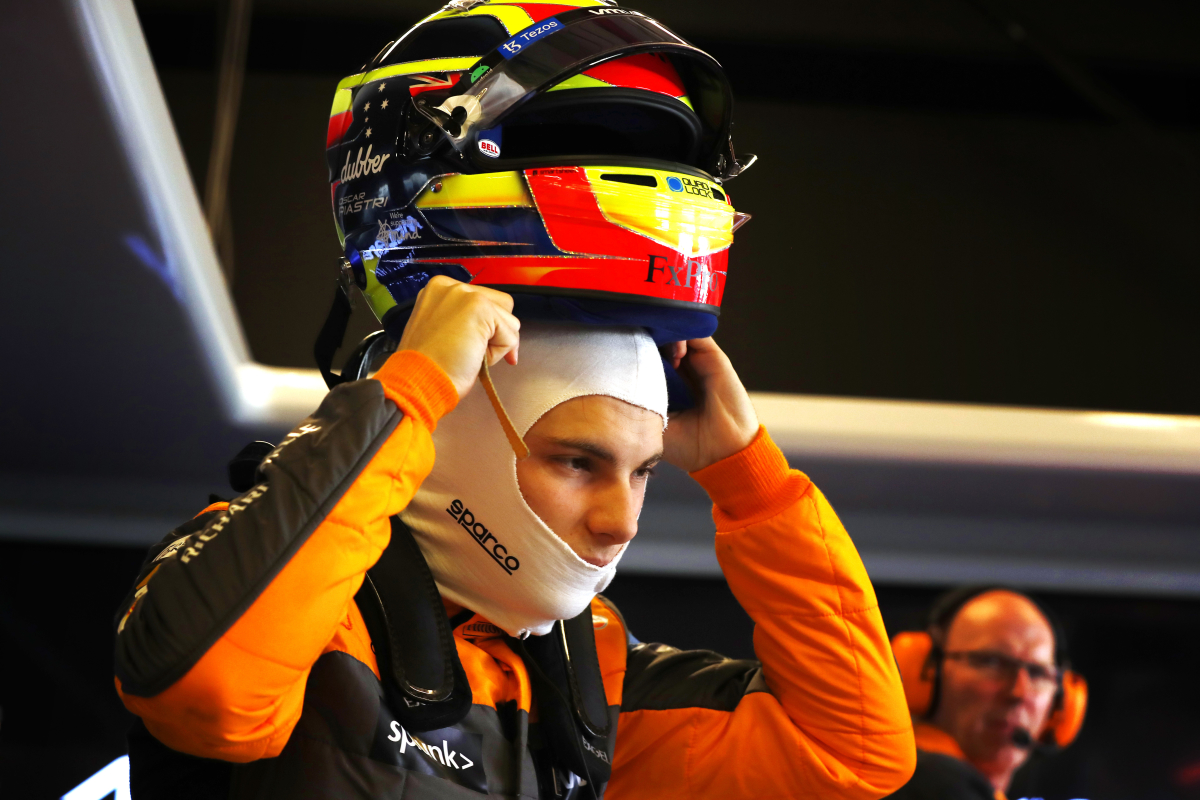 Why Oscar Piastri faces mega TOUGH start at McLaren
Why Oscar Piastri faces mega TOUGH start at McLaren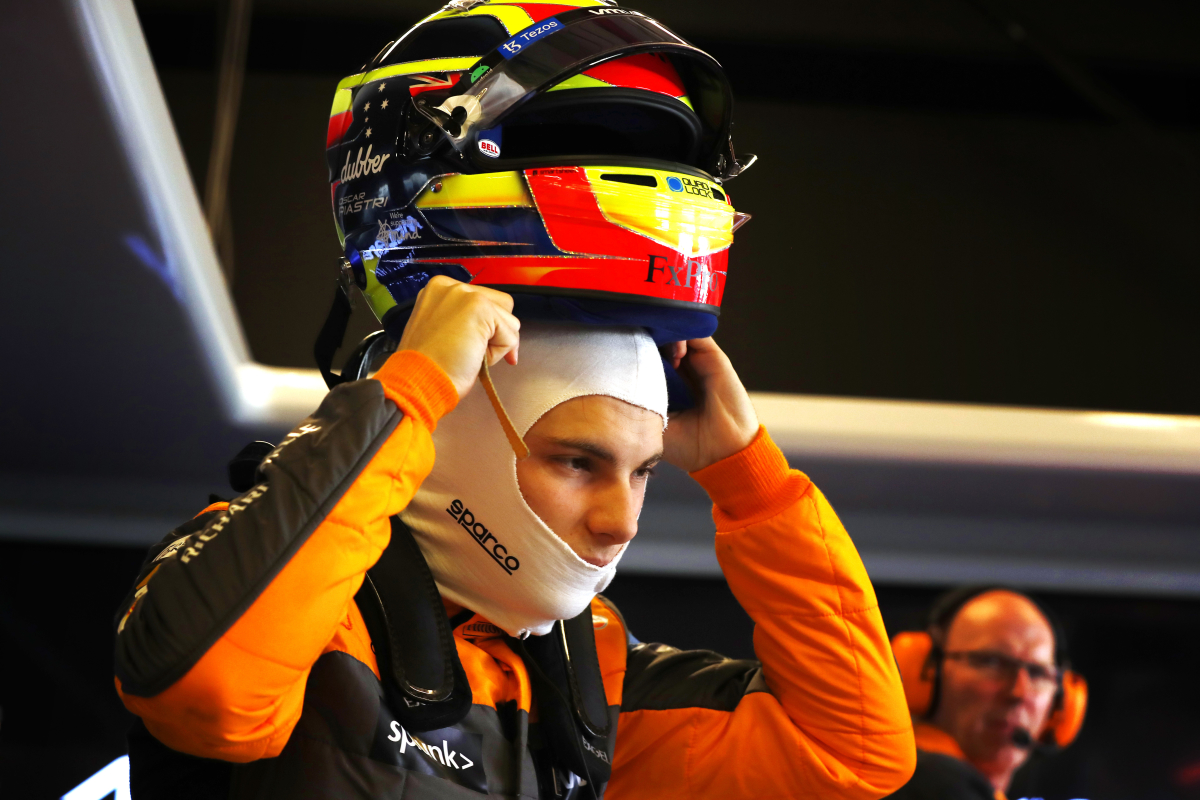 The new man for McLaren has been out of action since for over 400 days, and he's facing the challenge of racing in Formula 1.
Oscar Piastri was no doubt one of the most exciting moves in last year's team switching chaos, but now there's just the case of backing that up. He replaces the widely loved Daniel Ricciardo at the historic team, and he has big Australian shoes to fill.
Piastri is best known for that Formula 2 season in 2021where he finished champion with a 60-point lead over second place. But that was nearly 14 months ago, and, in that time, the Aussie hasn't been doing much racing. Instead, he acted as a reserve and test driver for Alpine, who initially planned to introduce the driver into F1 this season – we all know how that ended.
READ MORE: Watch as Oscar Piastri gets keys to £185k McLaren supercar
A whole year without a single race could fill McLaren fans with doubt over their new man's sharpness.
As a 21-year-old, you would expect the driver to be gaining as much experience on the track as possible, yet that has not been the case. Now, Piastri will be facing the season not only as a rookie, but potentially as a 'rusty' racing driver who will need to get back up to speed.
In a video released by McLaren marking his first day, he spoke to his new boss, Zak Brown, about his aims for the season and his aims were clear. Piastri said: "Learn as much as I can, hopefully get some good results along the way."
Performing to the price tag
McLaren splashed the big bucks on their new driver. To facilitate the move, they reportedly spent over £10 million to end the contract of Daniel Ricciardo to ultimately allow Piastri to take over.
That's a lot of investment and a lot of effort in order to put Piastri in papaya and sometimes the expectation proves to be too much for drivers.
Another man who faced monumental expectations is Mick Schumacher. The German was constantly compared to his father, Michael Schumacher, who is one of the all-time greats in Formula One. However, for his son, it didn't seem to click.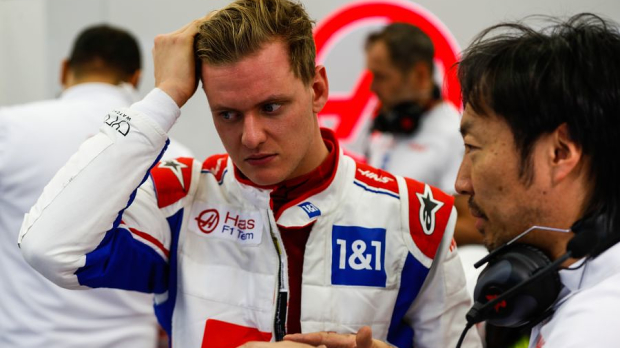 Mick Schumacher had a lot of potential and with that, he gained a lot of fans. However, he couldn't quite manage to achieve what was expected of him. In his second season with Haas, he struggled to match the speed and quality of his teammate, Kevin Magnussen, leading to the team stripping the 23-year-old of his seat.
Let's not forget, Schumacher went straight from F2 to F1 and still found it difficult to adapt. Now Piastri has to do that after a whole year on the shelf. This season in Formula One will really test what Oscar Piastri is made of.
One reason why Daniel Ricciardo's time was slightly bleak is the excellence of McLaren's star driver – Lando Norris. Over the past few seasons, Norris has been a force to be reckoned with and he has proved time and time again that he is one of the best talents on the grid.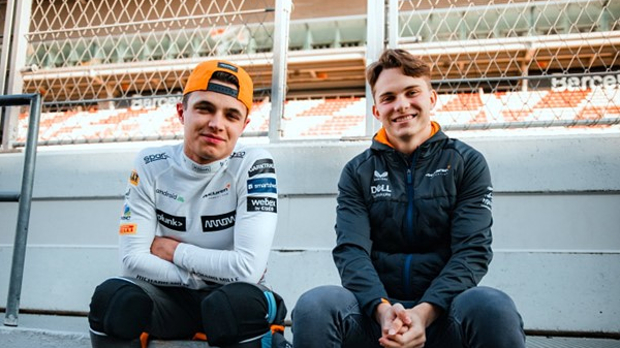 It's no secret that the McLaren has been more of a midfield car in recent times, but even with that, the Englishman has achieved six podium finishes. One of his most impressive records is being the only driver outside of Red Bull, Ferrari, and Mercedes to finish in the top three last year.
The 23-year-old outshone the Honey Badger, and his sights will be on doing the same with the next Australian in that same seat. Norris' performances in the McLaren created a level of expectation that was simply too much for Ricciardo, who at times couldn't come close to his teammate.
Piastri will be facing the same challenge as his predecessor, and it's a fairly monumental one. Norris managed to make a relatively poor McLaren a podium contender on occasions last season and gave his all in every race. The Aussie will have to match Norris' excellent performances to prove that his acqusition was the right move for Brown's team.
Hope for Piastri
Of course, we have seen before that drivers can come back to the sport after a time away and do well. Kevin Magnussen and Fernando Alonso are good examples. Magnussen took a break of almost two years before re-joining former team Haas.
Since moving back into F1, Magnussen has been a consistently good performer and he has even been able to gain a pole position in the Sao Paulo GP last season. The 30-year-old timed his lap perfectly as the rain set in, which meant that the likes of Max Verstappen and Charles Leclerc could do no better.
The Dane's ability to adapt back into Formula 1 has been nothing short of spectacular, and Piastri will be hoping that he can acclimatise to the series in a timely manner too
Piastri was undoubtedly quick in Formula 2, where he earned 11 podiums and six race victories in his dominant championship winning season. As a rookie Formula One driver, he will face the challenge of finding that speed once again – but against a much higher standard of competition – to prove his worth as a McLaren driver.
Oscar will be centre stage on Monday when McLaren officially launches its 2023 car, and then soon enough we'll find out just what he has on the track.
READ MORE: Who is Oscar Piastri?