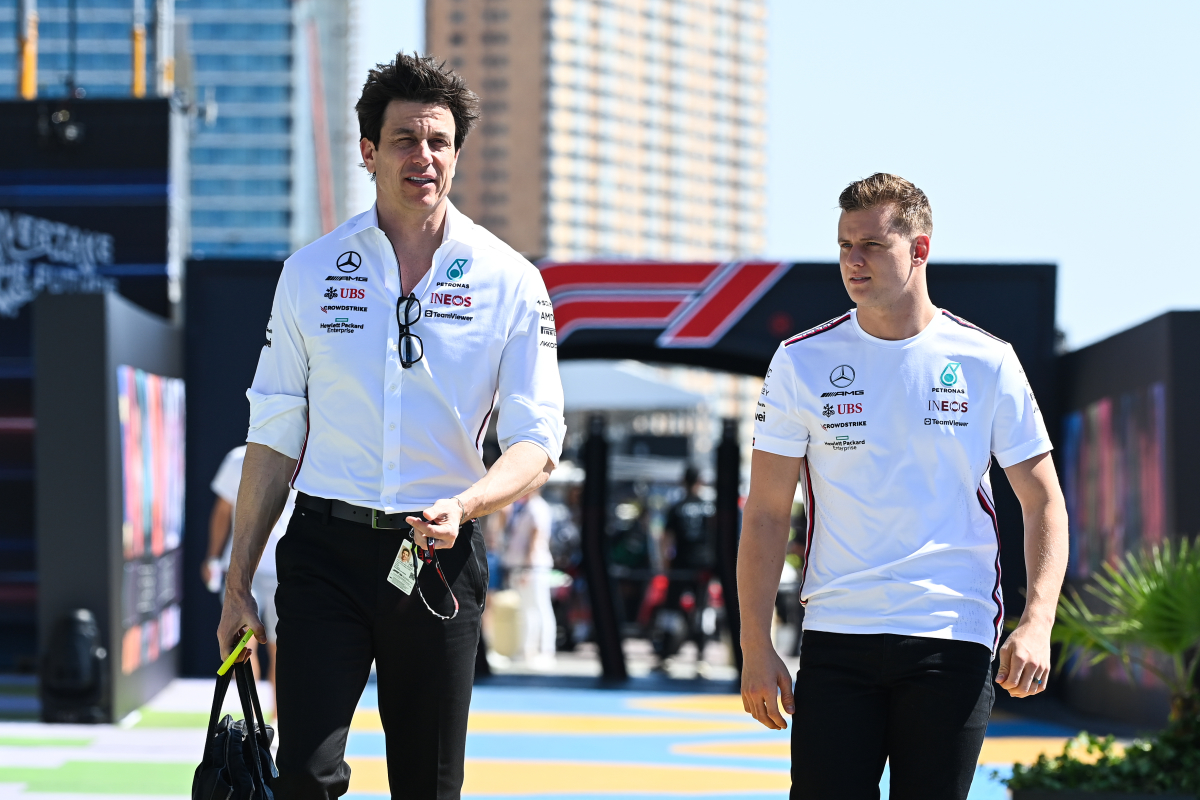 Mick Schumacher issues career update as F1 bid continues
Mick Schumacher issues career update as F1 bid continues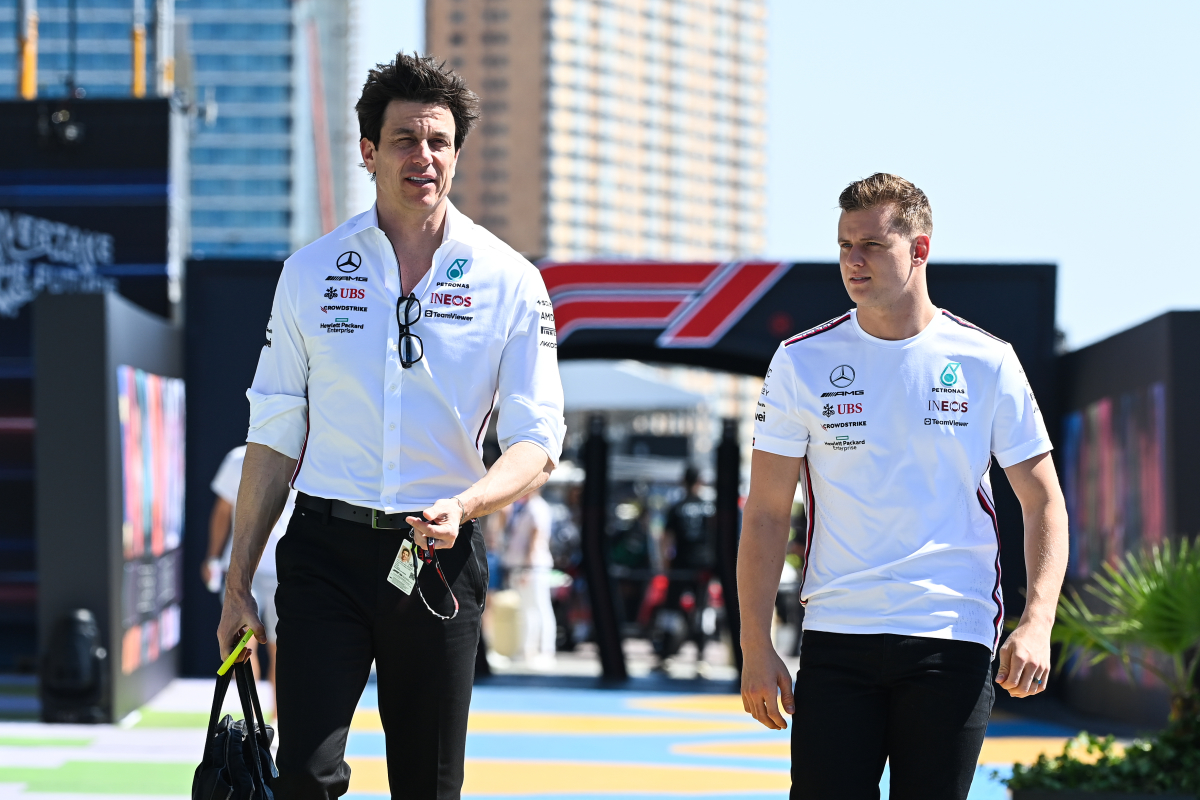 Mick Schumacher has firmly rejected a move to Formula E, as the Mercedes reserve driver struggles to find a Formula 1 drive. Haas refused to renew Schumacher's contract after a series of costly crashes, leaving the German without a seat for the 2023 season.
Mercedes brought him into their team as a reserve driver while he looks for the next step in his career. However, a lack of changes this season has left Schumacher with no chance of a return to the grid in 2024.
When asked if he'd consider switching to Formula E while he searches for a team, Schumacher told Tuttomotori said he has no interest in the change.
"I'll be very honest with you and I'll say no. I like engines, I like gasoline," Schumacher said.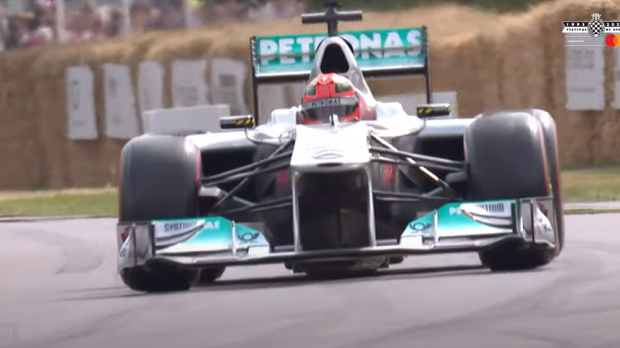 READ MORE: Schumacher claims Norris makes 'too many mistakes' in brutal Leclerc comparison
"Who knows what awaits us in the future?" he continued. "Who knows? Driving in it could even change my expectations but I like old school cars, the V8, the smell, the flames and anything else. That's what interests me."
Schumacher had been floated as a potential replacement for Mercedes sister team Williams should they choose to ditch Logan Sargeant after just one season.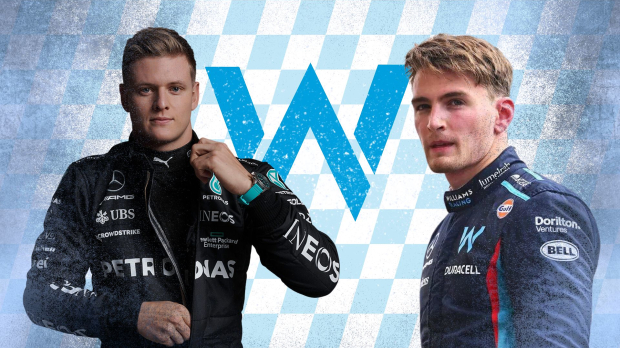 Unfortunately for Schumacher, Williams team principal James Vowles has repeatedly stated he plans to resign Sargeant for 2024 given the American's recent improvement.
While the early part of his season was marred by a series of costly crashes, Sargeant has turned things around by getting closer to the pace of teammate Alex Albon.
Sargeant also became the first American in 30 years to secure a points finish at the Circuit of the Americas, when he benefited from a double disqualification that promoted him to P10.
With Sargeant still in place and a move to Formula E ruled out, Schumacher's future potentially lies in a season with Alpine in the World Endurance Championship.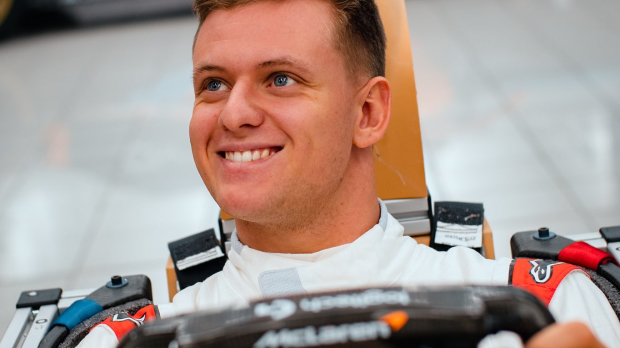 Schumacher recently tried his hand behind the wheel of the Alpine A424 at the Jerez circuit to get a feel for the team's car at a multi-day test at the Spanish track.
READ MORE: Haas protest REJECTED as official F1 verdict issued