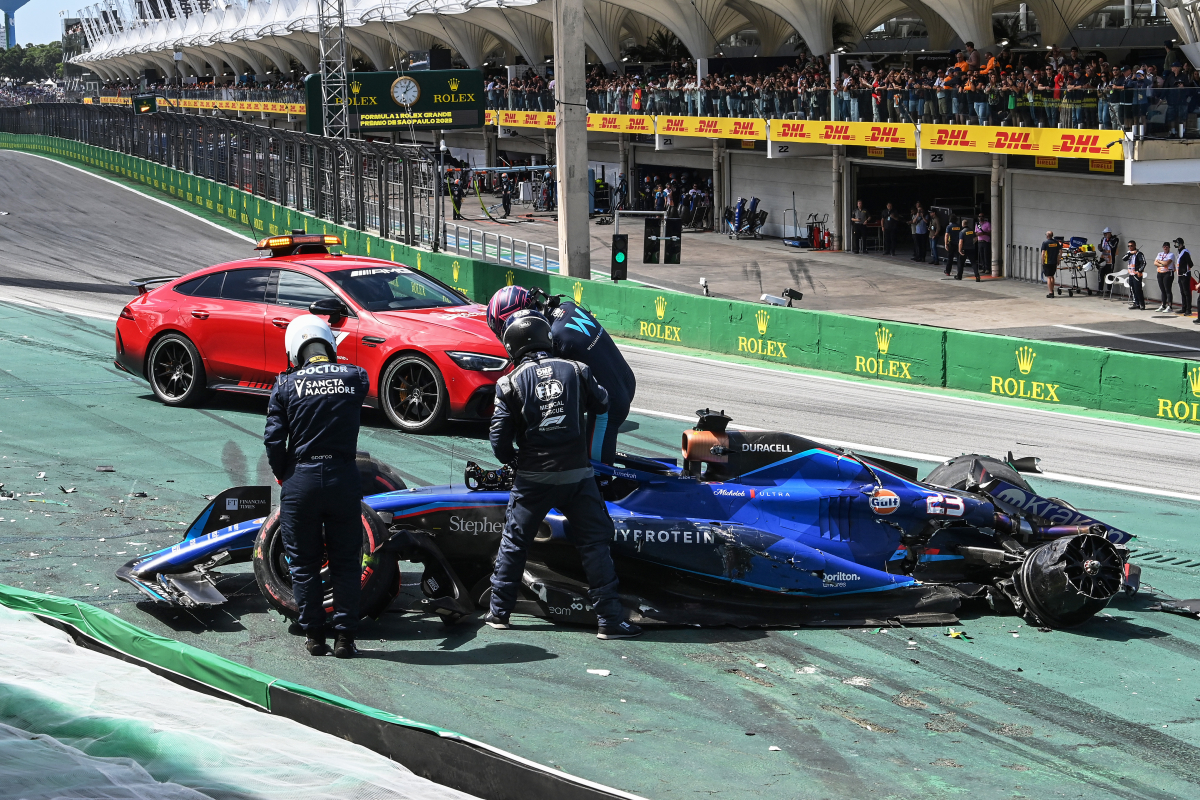 Furious F1 drivers blame each other for Brazil start chaos
Furious F1 drivers blame each other for Brazil start chaos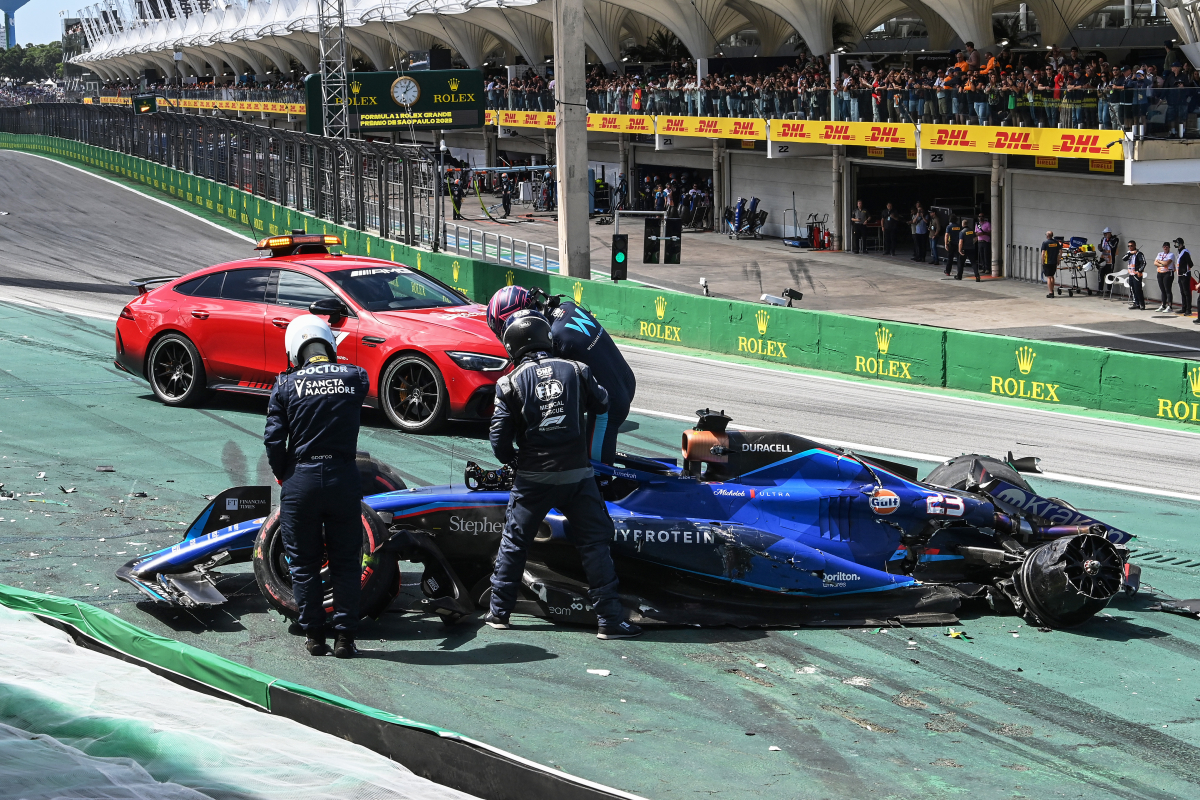 Nico Hulkenberg and Alexander Albon have both had their say on who was to blame for the multi-car crash that led to a red flag at the start of the Brazilian Grand Prix.
A string of collisions seconds into the race at Interlagos led to the retirement of Albon's Williams as well as the Haas of Kevin Magnussen.
An excellent getaway from 13th on the grid allowed Albon to pull alongside Hulkenberg.
Unfortunately for the German driver, he then quickly found himself sandwiched between Albon and his own Haas team-mate as they arrived into turn one.
With Magnussen squeezing Hulkenberg towards Albon, the latter two drivers collided tyres. This sent the Williams sideways into the chassis of Magnussen's Haas, putting both the Danish and Thai drivers out of the race entirely.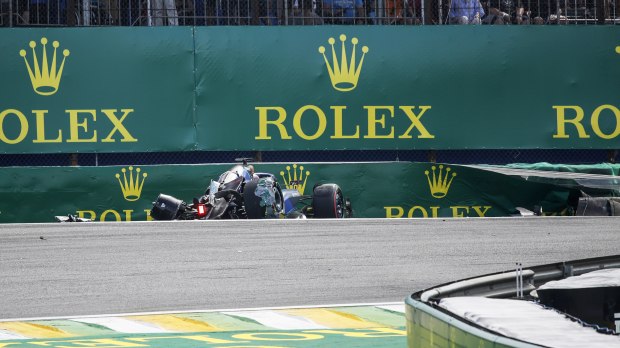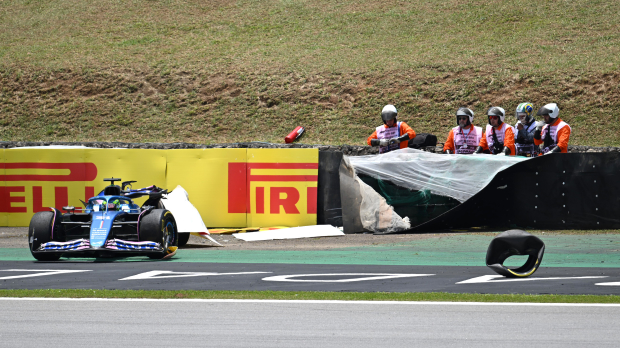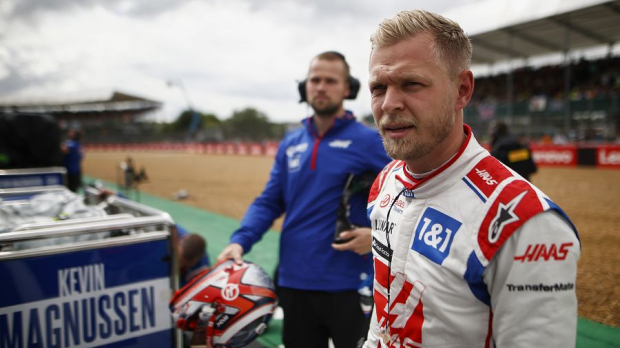 Who's to blame?
After the race, the FIA stewards made the decision to not even investigate the crash, clearly deeming it as a racing incident.
Speaking post-race, Hulkenberg agreed with this verdict but surprisingly handed most of the blame to his team-mate Magnussen.
"Kevin came up and dragged me along with him but I think it was just your classic race incident. Kevin just pushed too hard and if he managed better, it would not have happened," Hulkenberg told Sky Germany.
Meanwhile, Albon admitted that he felt he had to take risks at the start in order to pass the faster Haas cars, while also agreeing that the fault for the collision did not lie with a sole driver.
"We got off to a very good start, perhaps the best on the grid. We knew that Haas were going to be hard to overtake. Nico couldn't see to his right, so it's hard to blame anyone, but it ruined my race," Albon told Canal +.
The crash caused further damage to the cars of both Oscar Piastri and Daniel Ricciardo. The ensuing red flag period allowed both drivers to repair their cars and re-enter the race a lap down from the pitlane at the following standing start.
READ MORE: Brazilian Grand Prix TRACK INVASION sparks stewards summons after F1 race