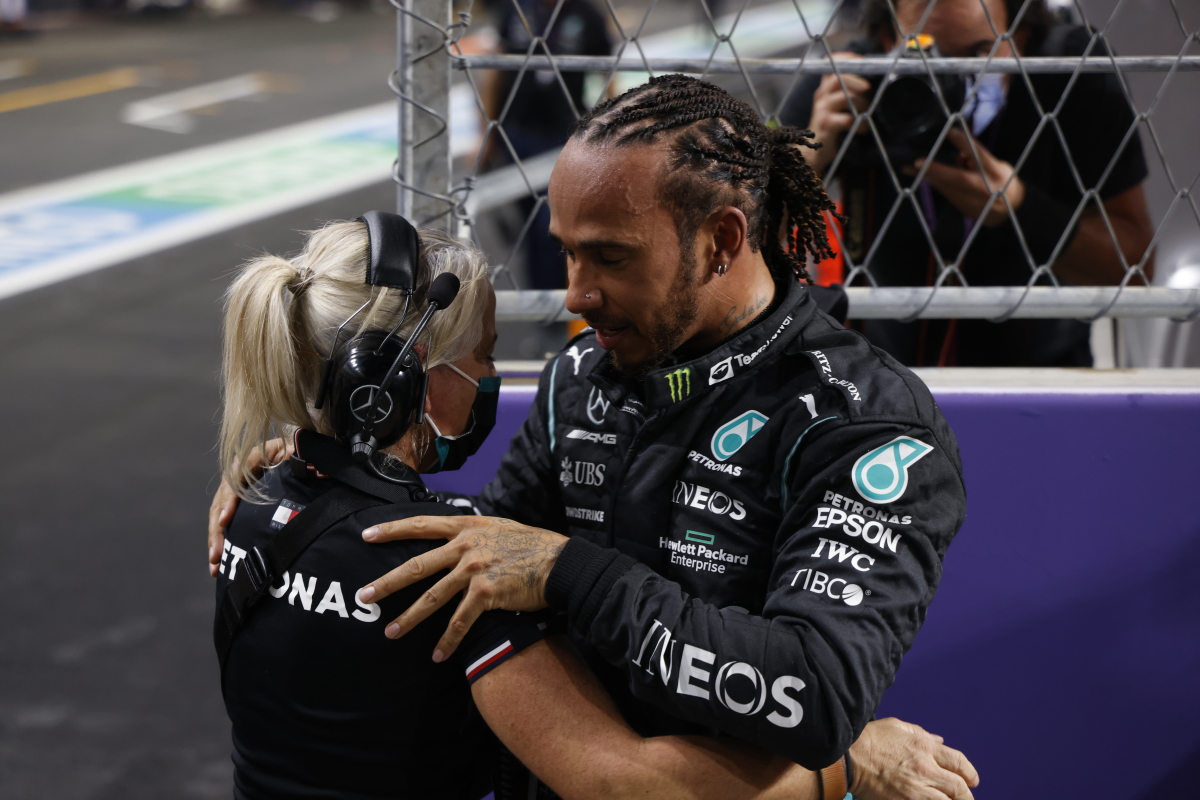 Cullen may have hinted at Hamilton's EXCITING announcement
Cullen may have hinted at Hamilton's EXCITING announcement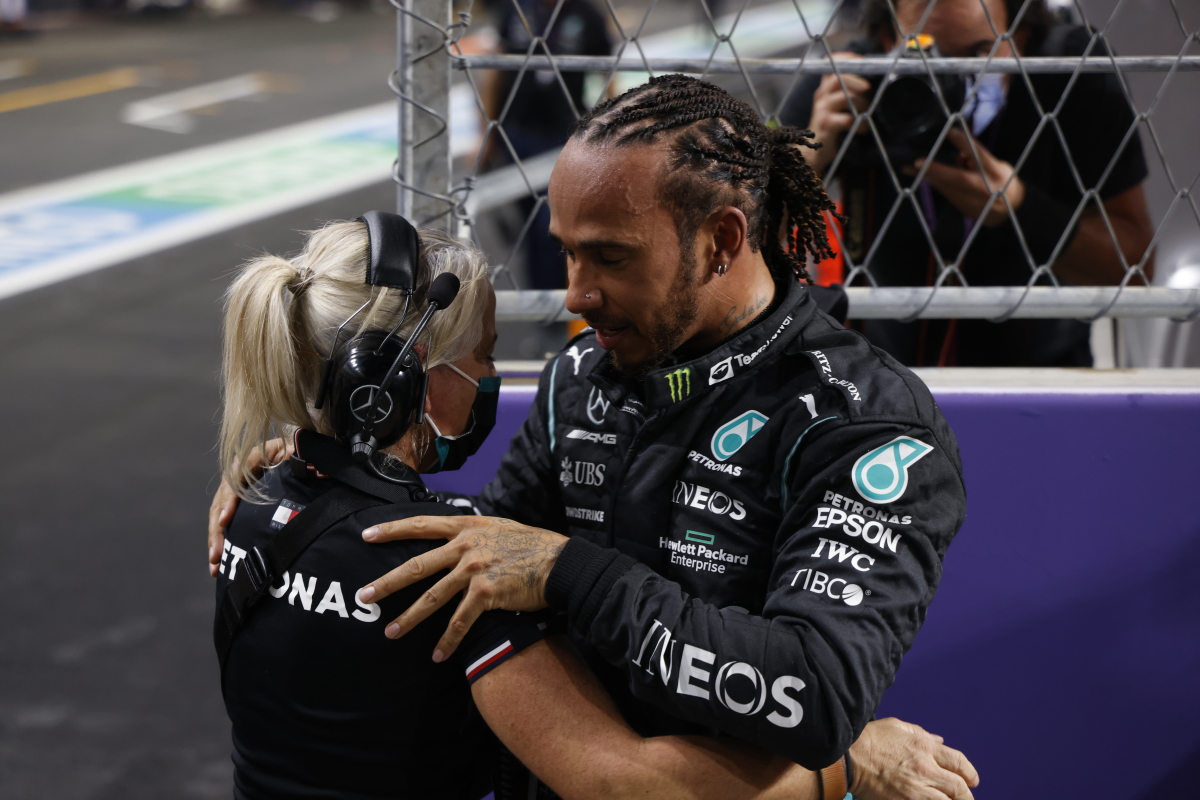 Lewis Hamilton's latest business venture embodies his relationship with Angela Cullen, who when she left him earlier this year hinted at the 'next chapter' for the seven-time world champion.
Hamilton recently launched Almave, which he explained is 'the world's first and only non-alcoholic spirit created from real blue agave'.
The F1 legend does not drink alcohol, and the spirit he has created embodies the healthy, natural lifestyle he and Cullen favour.
In fact, Cullen may have hinted at Hamilton's exciting new business earlier this year.
In March, when announcing that she was leaving the team of the champion, Cullen posted on Instagram to thank him and wish him the best.
She wrote: "It's been such an honour and pleasure to stand along side you I'm so proud of you and everything you have achieved.
"Thank you for supporting me, believing in me and showing me the limitless potential we all have within us."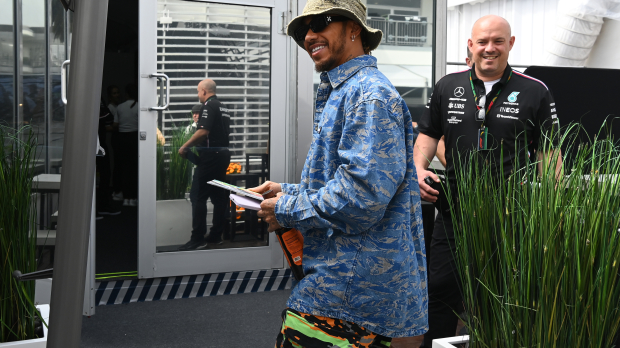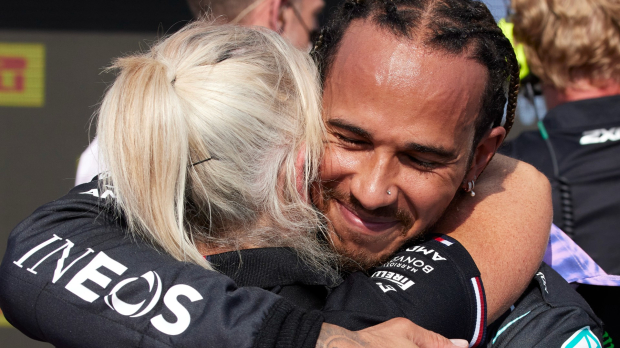 In a more cryptic addition, she also wrote: "I am so excited to watch the next chapter for you. There's nothing you can't do."
Whether or not this was a reference to Hamilton's recent announcement is unclear, but it would not be at all surprising for Cullen to be aware of the driver's business venture before the wider public.
Cullen was Hamilton's long-time physio and confidante until she left the British driver's side after years of loyal service earlier this year.
She was a regular fixture at the track and travelled all over the world with the driver during his dominant period in the sport.
Hamilton's business portfolio
Hamilton has several other business ventures, including a clothing line with Tommy Hilfiger and a vegan fast-food chain called Neat Burger.
The latter reached a valuation of $100 million earlier this year after a round of financing.
At the time, the Financial Times reported: "The chain, which is backed by British racing driver Lewis Hamilton, raised $18 million from new investors including boutique bank LionTree and Real Madrid goalkeeper Thibaut Courtois, as part of a series B round led by B-Flexion, the family office of Swiss billionaire Ernesto Bertarelli."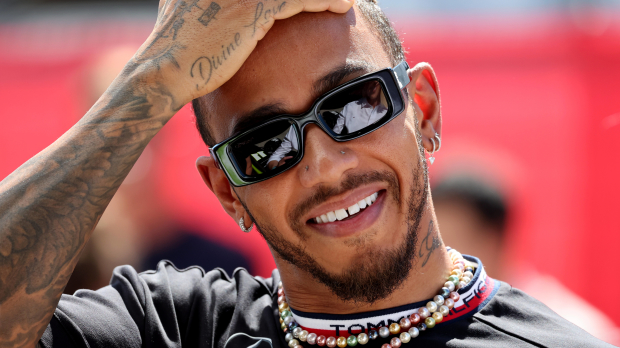 When it comes to Almave, Hamilton said it is an invitation to a balanced lifestyle. In a post on Instagram, the star driver wrote: "Almave adapts time-honoured tequila-making practices to create a non-alc spirit that doesn't compromise on taste or quality."
READ MORE: Hamilton and Leclerc post same cryptic message after disqualification drama