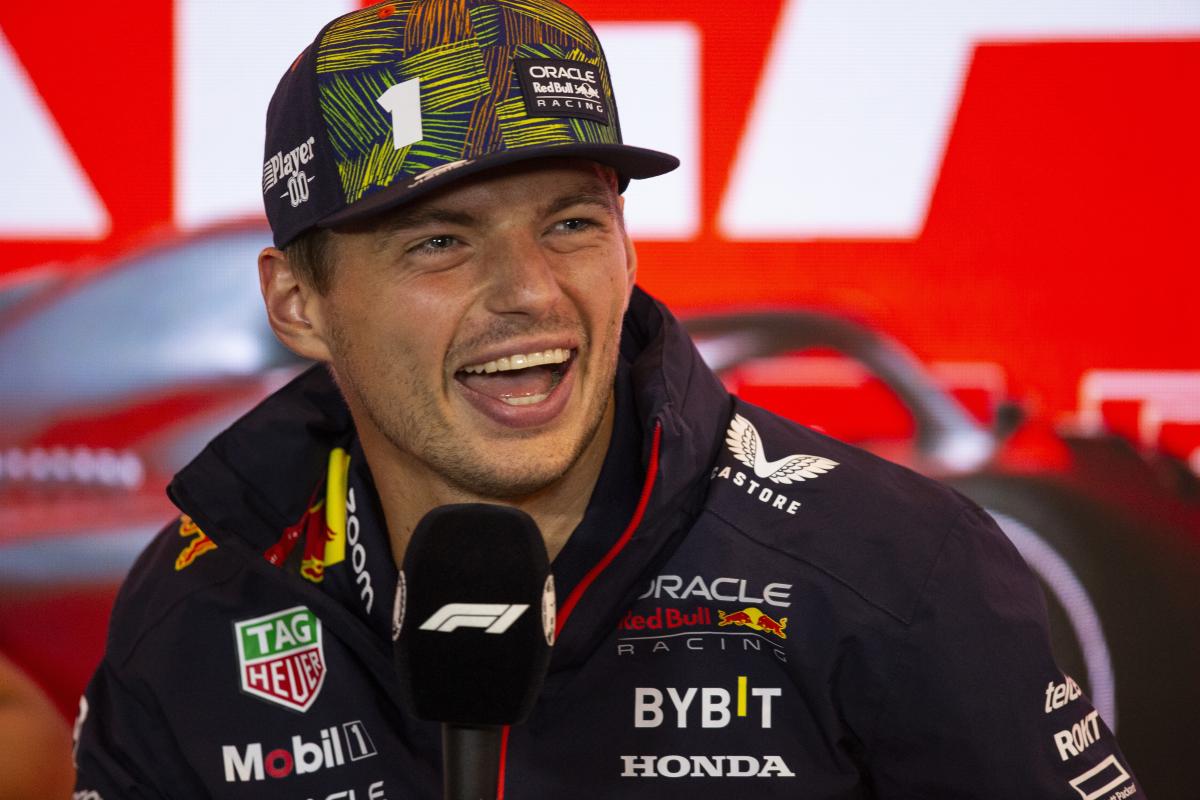 Verstappen gives 'weekend off' quip as Red Bull car arrives in Austin
Verstappen gives 'weekend off' quip as Red Bull car arrives in Austin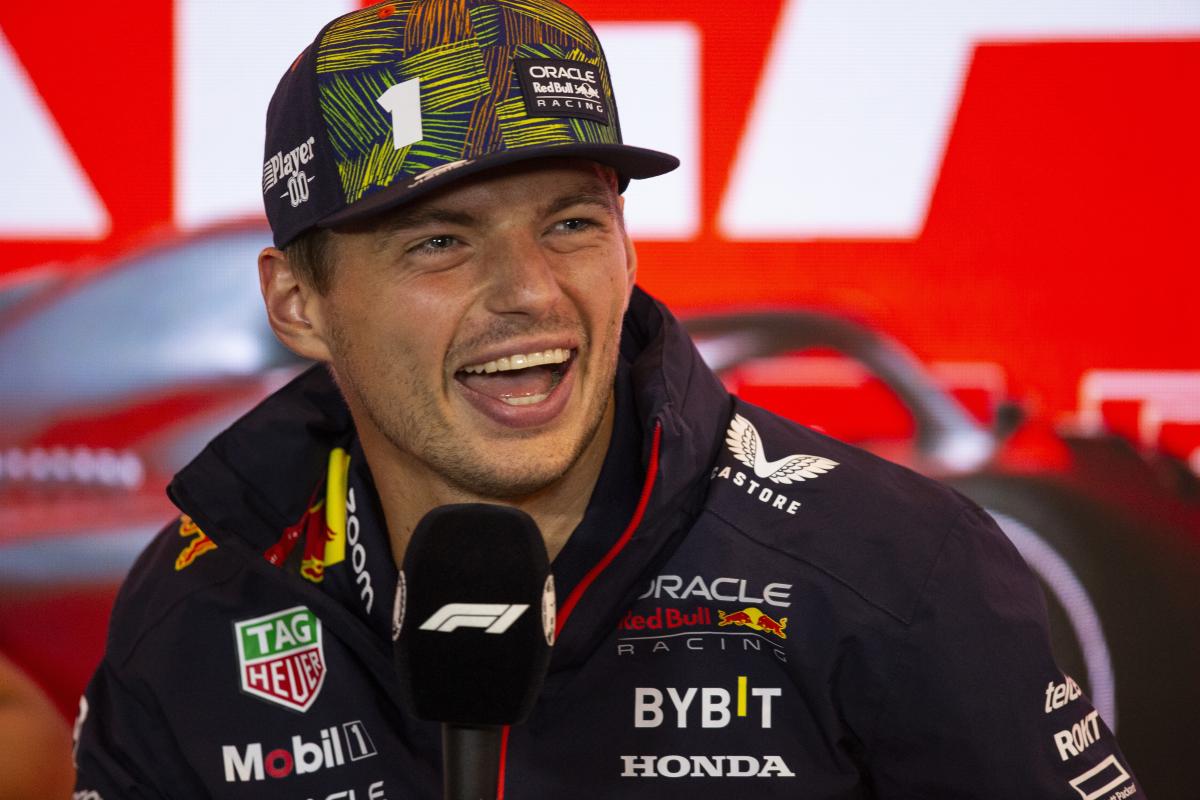 Max Verstappen watched his car make quite the entrance into Austin ahead of the United States Grand Prix - and joked that he might even be able to take the weekend off.
Unveiling their dedicated USA Grand Prix livery, a video circulating on social media showed Verstappen alongside Red Bull team principal Christian Horner as the RB19 made its way to the track via a crane.
Verstappen clinched the drivers' world championship in Qatar a fortnight ago and Red Bull took the constructors' title before that.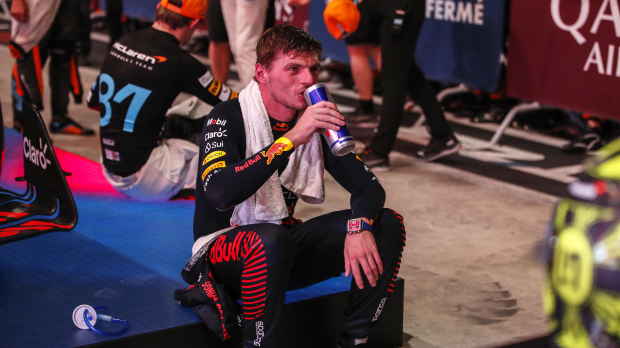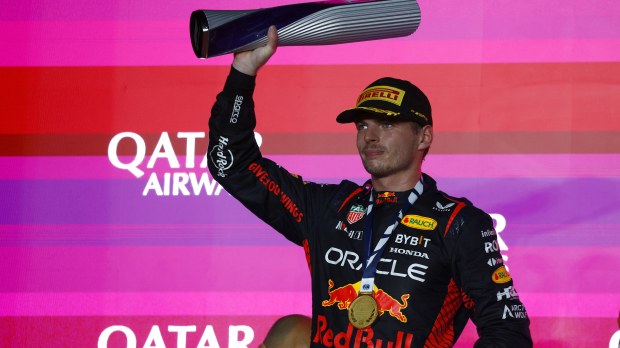 Verstappen watches car arrive in spectacular fashion
With seemingly little on the line for the remainder of the season, Verstappen quipped that a mechanical disaster with the car's delivery might allow him some further rest.
"I see it has my number on," he said. "If it drops [from the sky] now, I think I can take the weekend off."
"I see it has my number so if it drops now i think i can take the weekend off"

Max😭 pic.twitter.com/tEW50obf2a

— Sem¹ ☆☆☆ (@Semmieeef1) October 19, 2023
Horner focussed on task at hand
However, Red Bull will of course be treating the remaining grands prix with the utmost seriousness, as they look to consolidate a P1-P2 finish in the drivers' standings for the first time in their history.
Sergio Perez is clear of Mercedes driver Lewis Hamilton by just 30 points, with the Mexican struggling for form in recent months which has allowed the chasing pack to catch up.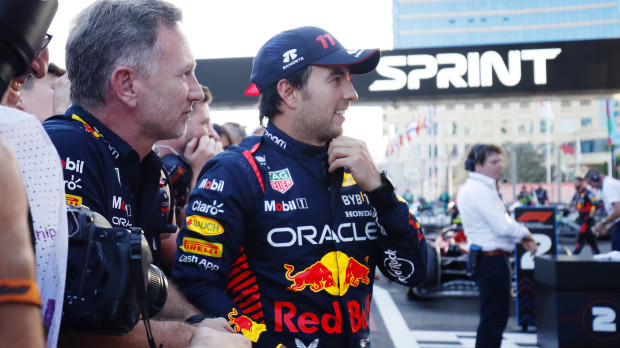 Looking ahead to the weekend's racing, Horner is understandably mindful of his driver's recent performances but expressed his satisfaction with Perez's dedicated efforts to regain his form.
He told the Mirror that Perez had spent three consecutive days on the simulator in preparation for Austin, which is something he has never done before.
Horner believes that the Mexican has made 'significant progress' after a string of nightmare weekends.
READ MORE: Hamilton finally gets victory over Verstappen in 2023