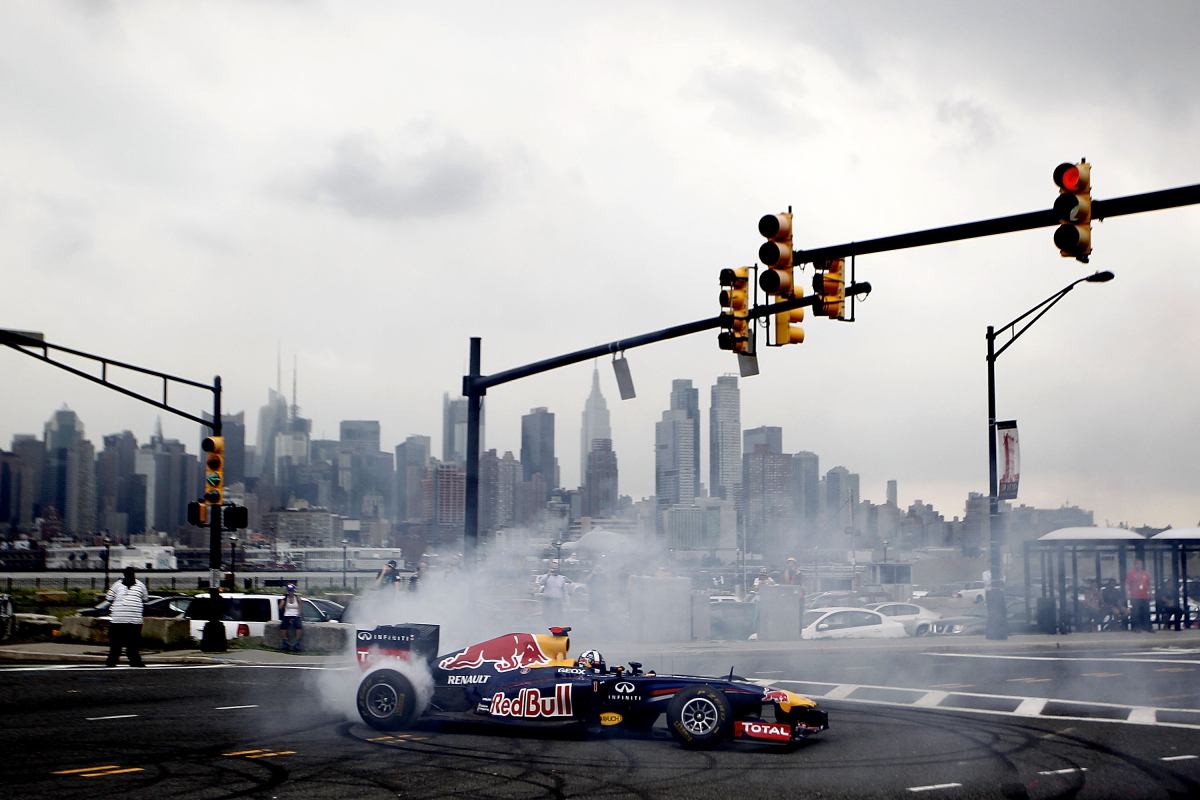 Anything can happen! Best Red Bull stunts ahead of 2023 launch
Anything can happen! Best Red Bull stunts ahead of 2023 launch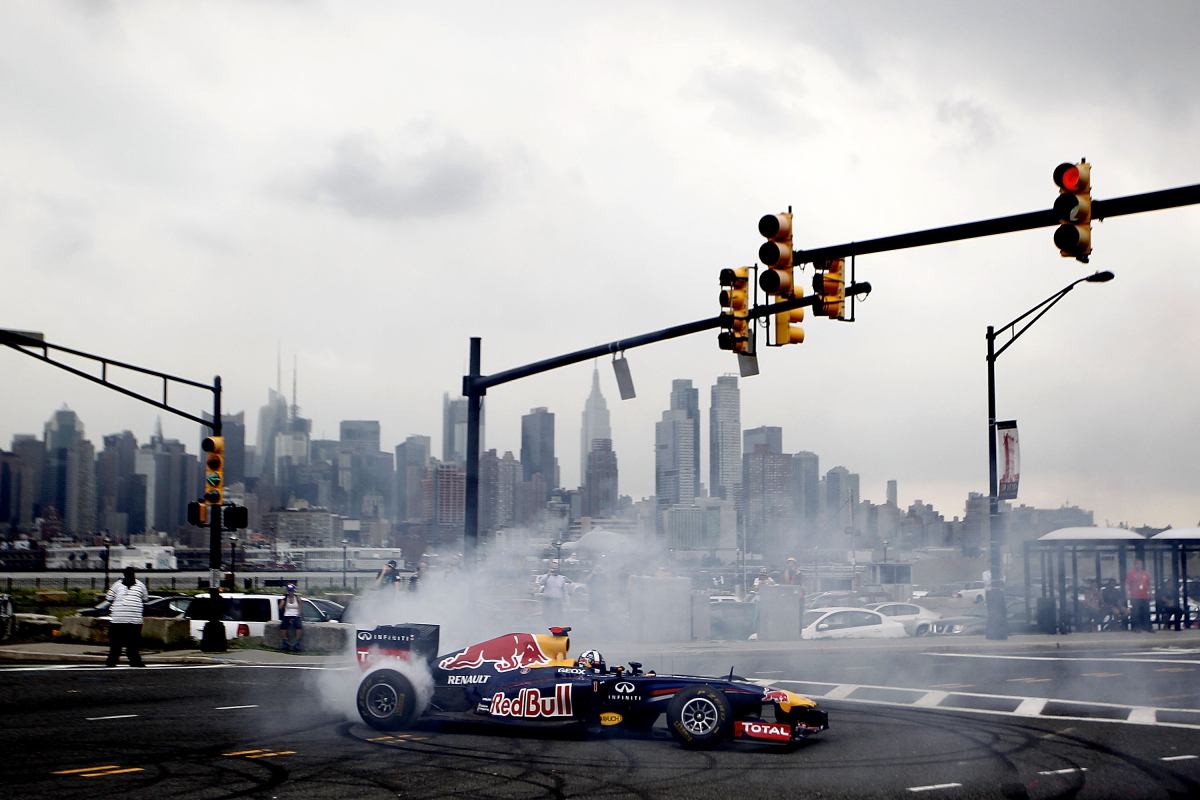 Red Bull heads to New York for its 2023 car launch on Friday [February 3] with F1 fans eager to see how the team will follow up its dominant RB18.
Max Verstappen and Sergio Perez will lead the constructors' title defence with Ferrari and Mercedes sure to be closing in after the Milton Keynes-based team's comfortable victory last term.
But what can we expect from the launch? Last season, a plush studio show was held with Ed Leigh and Tim Warwood presenting and interviewing Christian Horner, Verstappen and Perez.
READ MORE: FIA open F1 application process for TWO new teams
In the past, however, Red Bull launches have varied - and for a team that is adept to an outrageous stunt, we should expect the unexpected.
Here are five of the best stunts performed by Red Bull over the years!
The Caravan Race
With Daniel Ricciardo alongside Max Verstappen, Red Bull took some caravans for a race in Austria.
As you can imagine, there was carnage at the Red Bull Ring as Ricciardo and Verstappen laughed their way around the venue.
F1 Scrum
Red Bull turned up at Bath Rugby and Farleigh House for a very different challenge.
The forwards packed down on one side of the scrummaging machine, with Ricciardo in the Red Bull on the other side. Watch below as the ultimate pushing match plays out!
F1 Kitzbuhel showdown
A fresh-faced Max Verstappen essentially kicked off the Red Bull stunt craze when visiting Kitzbuhel.
The world-famous winter sports resort is more closely associated with skis and snowboards, so the now-two-time world champion's drive in the snow was all the more startling!
Red Bull's Best of British
Red Bull may have conquered the F1 grid last year, but what about a double-decker bus, a black cab and a Spitfire?
Well, the team decided to find out at Goodwood in one of the most bizarre races you will ever witness. Keep an eye out for a few cameos in the video as well...
The Zero G Pit Stop
Perhaps the best pit stop crew in F1, Red Bull took the practice to another level for this video.
It is hard enough to change the wheels of a car when on the ground in a professional environment. How about, then, when you are in zero gravity.
That's what the challenge was on this occasion - a pit stop at an altitude of 33,000 feet on board an Ilyushin Il-76 MDK cosmonaut training plane.
READ MORE: February 2023: Key dates for your diary