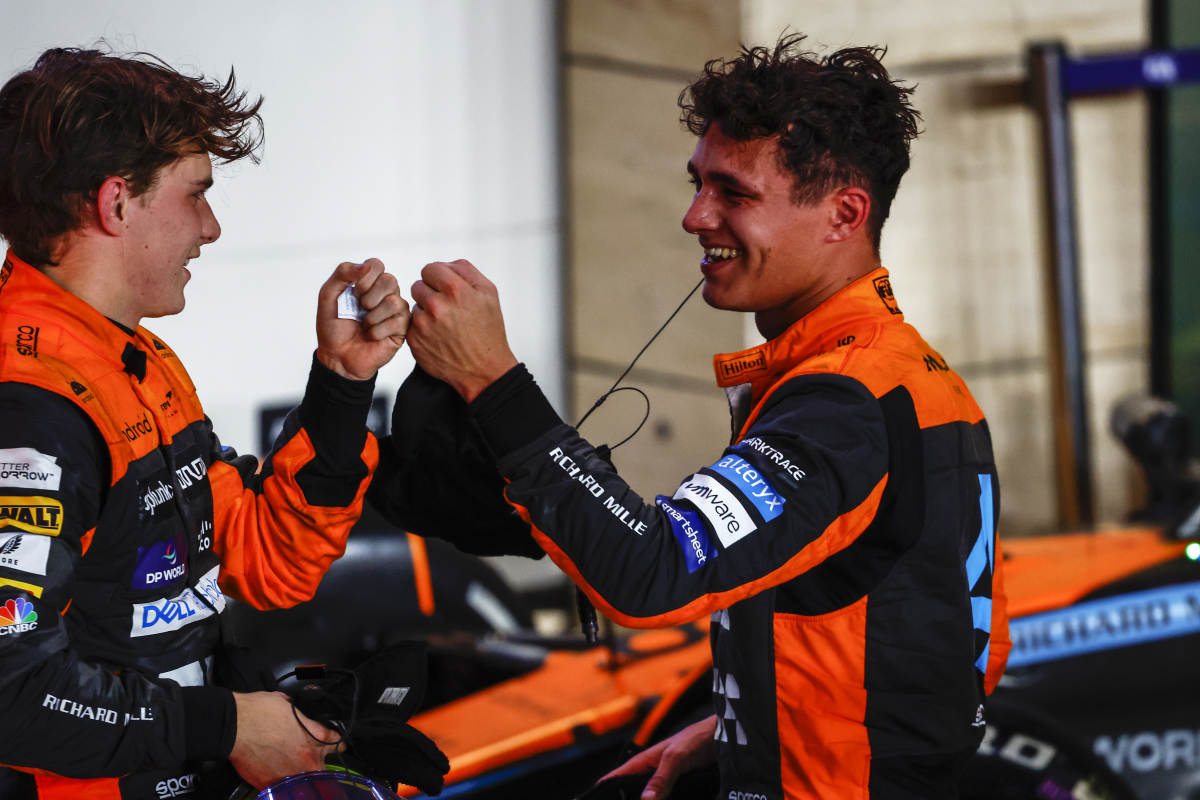 Norris podium celebration goes awry AGAIN
Norris podium celebration goes awry AGAIN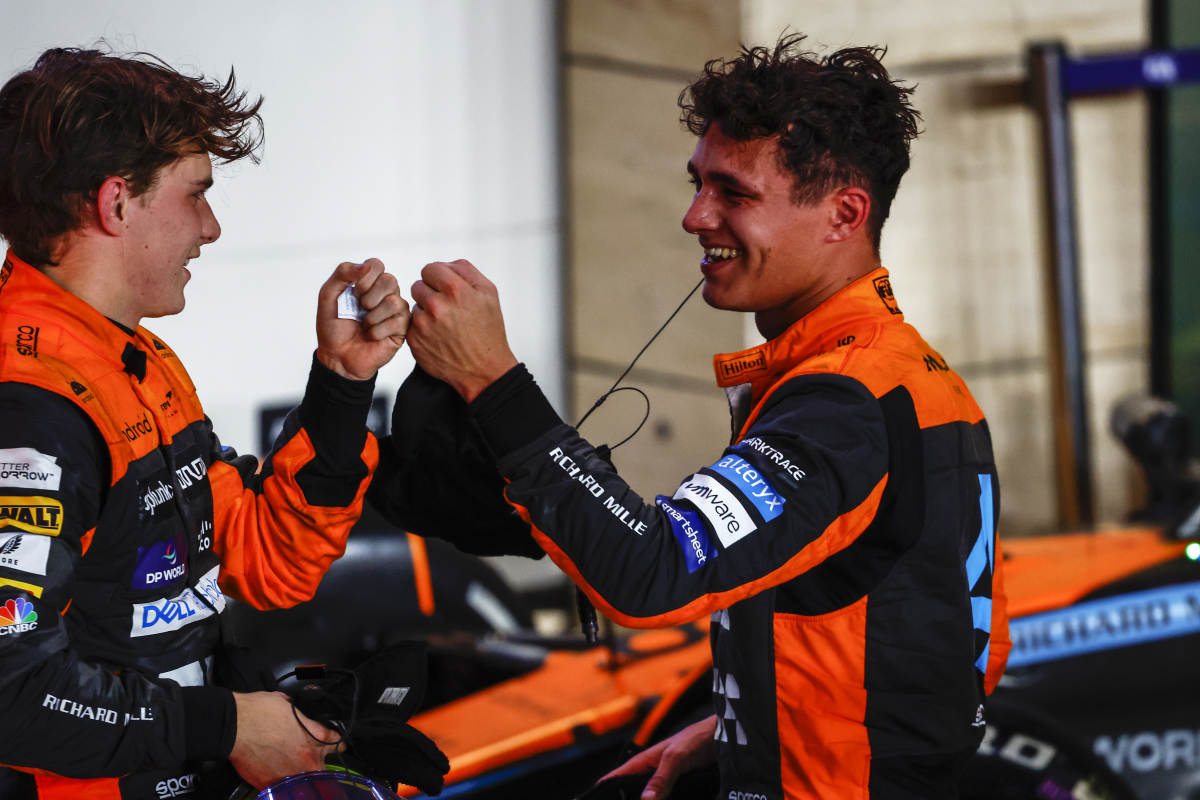 Lando Norris has celebrated standing on three successive podiums as the McLaren driver took P3 at the Qatar Grand Prix – but could not quite pull off his signature podium stunt.
Norris has performed exceptionally well since the team's upgrades came to fruition and put the car in contention for podium spots, and currently has earned 136 points, putting him seventh in the drivers' championship.
Before his most recent podium, on which he stood alongside his team-mate Oscar Piastri, Norris claimed second at the Japanese Grand Prix and second before that in Singapore.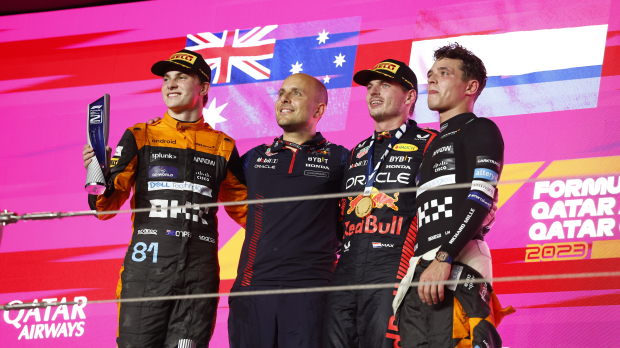 Piastri, a rookie this year, also stood on the podium in Japan, with the pairing determined to climb the rankings after McLaren's rocky start to the season.
Norris was typically excitable after his most recent triumph in Doha, celebrating with a singalong to Coldplay's 'Sky Full of Stars' immediately after the race.
He also shared a compilation of photos and videos documenting his successful weekend on Instagram.
One clip showed him talking to his engineer over the team radio following the race, with Norris saying to the team: "Three in a row now! Well done, congrats on another one! From P10 to P3, with amazing pace. Congrats boys and girls!
Not all smooth sailing at Qatar GP
One aspect of the weekend that did not go quite to plan, however, was Norris's signature podium celebration.
His unique champagne pop, carried out by slamming the bottle onto the floor, has caused issues this season already, when Norris accidentally broke Max Verstappen's Hungarian GP trophy.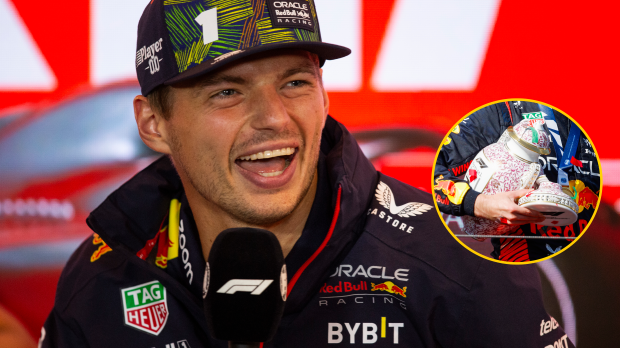 This time, luckily, Verstappen's trophy was safe – but despite Norris's best efforts, he could not get any champagne to fizz out of the bottle after giving it his best shot.
READ MORE: EXCLUSIVE: Verstappen setup quirk which allows Red Bull to make car even fasters