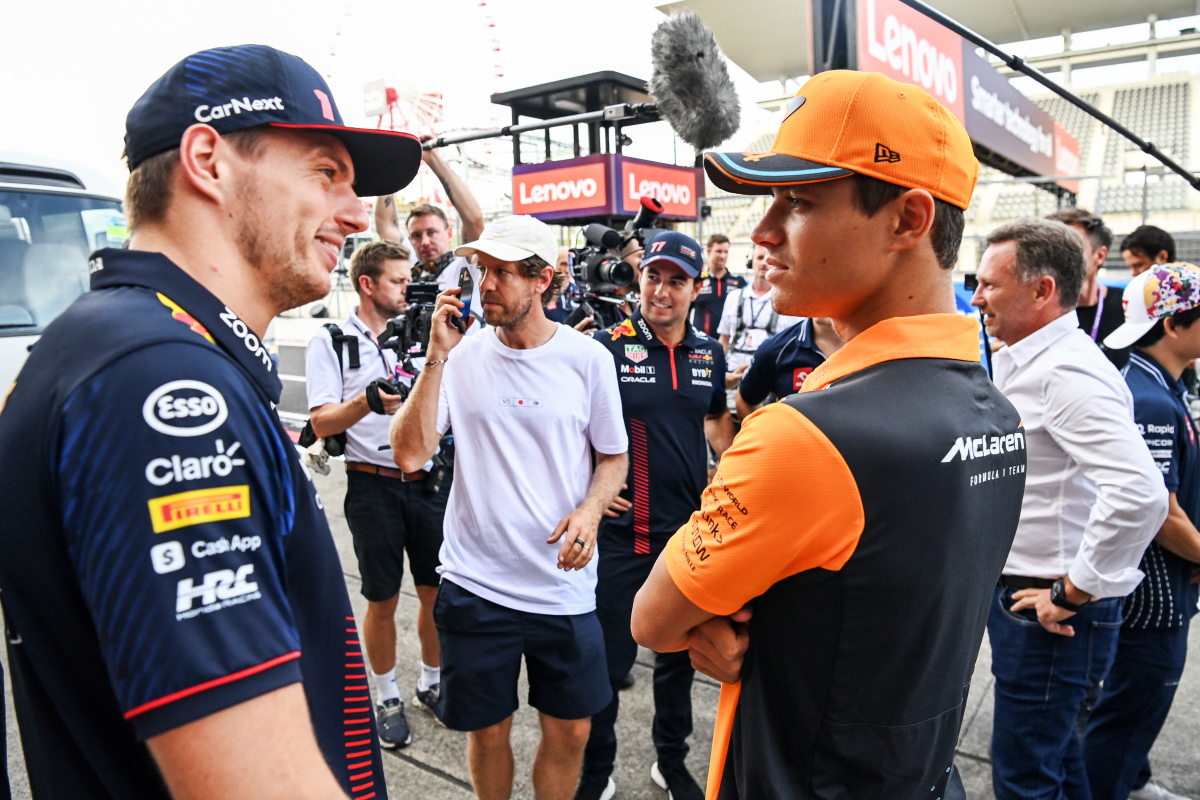 Norris reveals McLaren 'CLOSEST to Red Bull' they have been all season
Norris reveals McLaren 'CLOSEST to Red Bull' they have been all season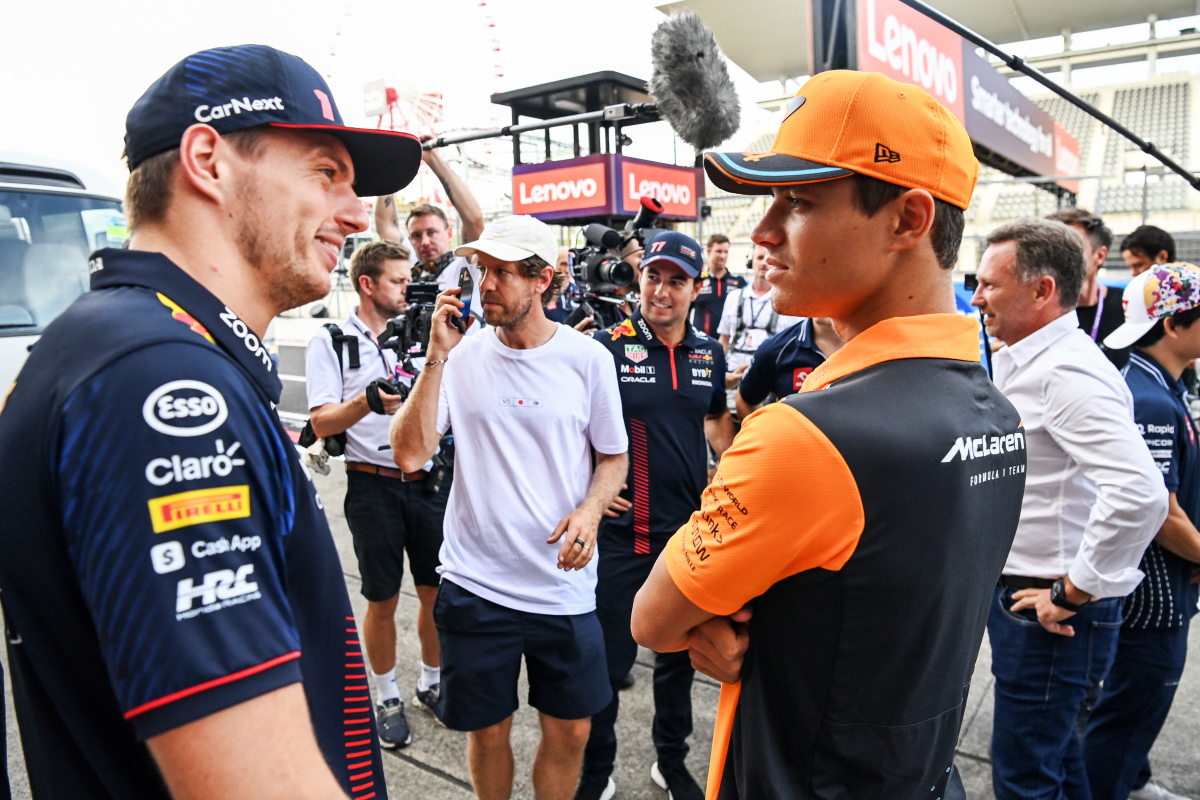 Lando Norris believes McLaren were one of the closest they've been to Red Bull during practice at the Japanese Grand Prix than they have been at any practice session this year.
The Brit made the admission after FP2, where he managed to put his car into third, just 0.464 seconds behind the leading Red Bull of Max Verstappen.
In the race, Norris's prediction proved accurate as he and team-mate Oscar Piastri secured a double podium behind the Dutchman.
McLaren have enjoyed an incredible comeback this season, throwing their car into contention for podiums at the majority of race despite only managing to score 17 points from the first eight races of the season.
Despite this, they have struggled to keep up with the impressive pace of Verstappen and the Red Bull team.
Norris will be looking to challenge for pole positions and race wins between now and the end of the season, but knows it will be extremely hard with Red Bull around.
After FP2, he said: "I mean the pace was there, the pace has been pretty good today.
"I think probably one of the closest times we've been to Red Bull and the front lot on a Friday so, I think encouraging from a pace point of view, but the car feels pretty all over the place.
"I kind of think it does for the majority, it's just very low grip. I don't think it's just us in particular, it's just a handful."
He added: "I doubt it's going to be pole, the Red Bull is just doing normal Red Bull at the minute.
"I think we're not far away. I would say we normally get a bit closer come lower fuel, turning the engine up – things like that."
Norris was again correct in his pole position prediction, as Red Bull took the top spot there, but Piastri managed P2 on the starting grid.
READ MORE: EXCLUSIVE: Verstappen setup quirk which allows Red Bull to make car even fasters
The hunt for a podium
As it has been a lot recently, the battle behind Verstappen looks to be quite open with Ferrari looking strong, Perez capable of putting together a pole position lap and both Norris and Piastri going well.
The Japanese Grand Prix proved a nightmare for Perez, who had several clashes and eventually retired.
When it came to Ferrari, though Charles Leclerc and Carlos Sainz missed out on podium spots, they managed to take P4 and P6.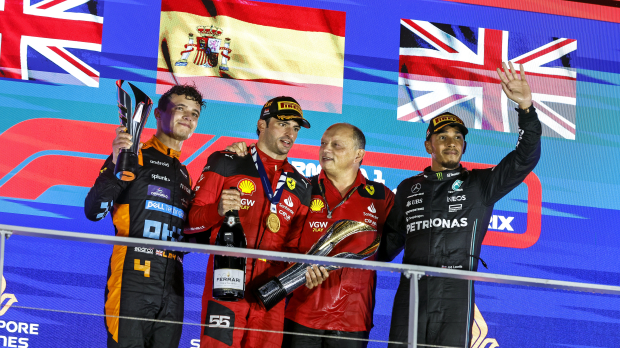 Mercedes would like to be contending for podium places too, although their pace on Friday didn't look too clever. During the race itself, Mercedes drivers Lewis Hamilton and George Russell managed fifth and seventh place respectively.