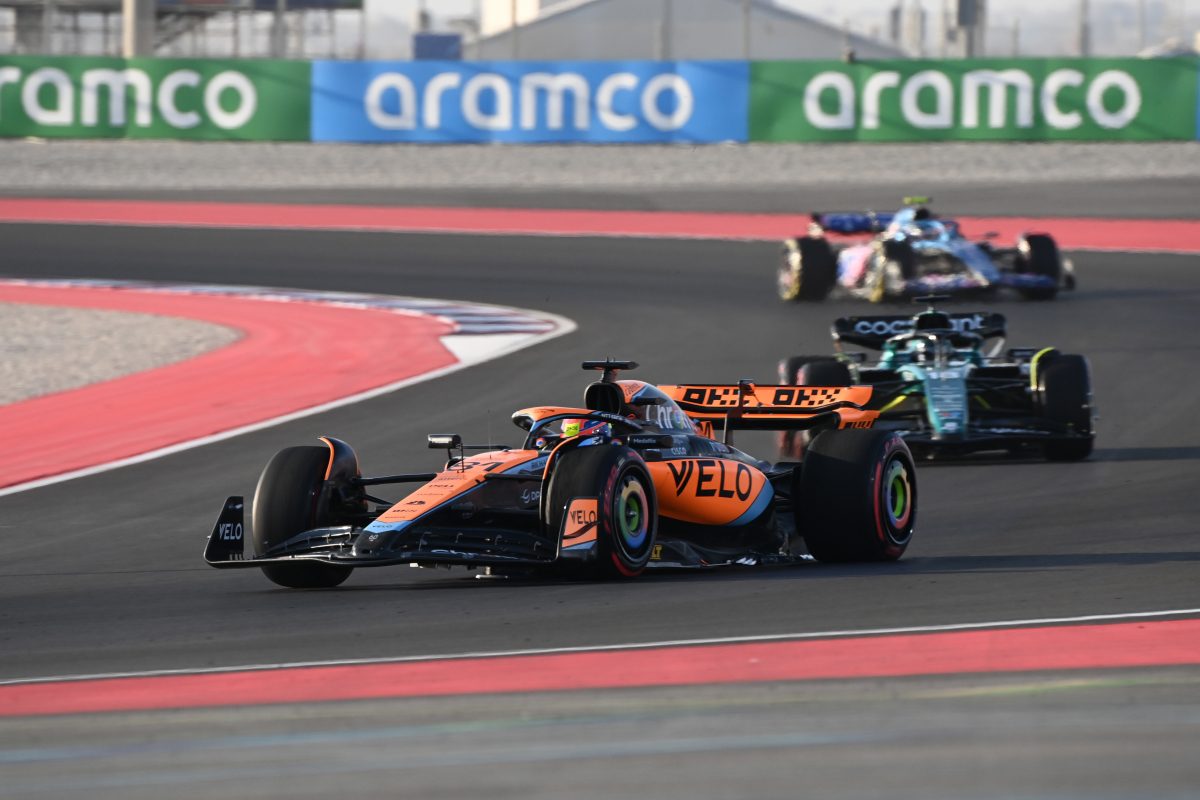 F1 aero expert explains why Qatar GP is harder to predict than usual
F1 aero expert explains why Qatar GP is harder to predict than usual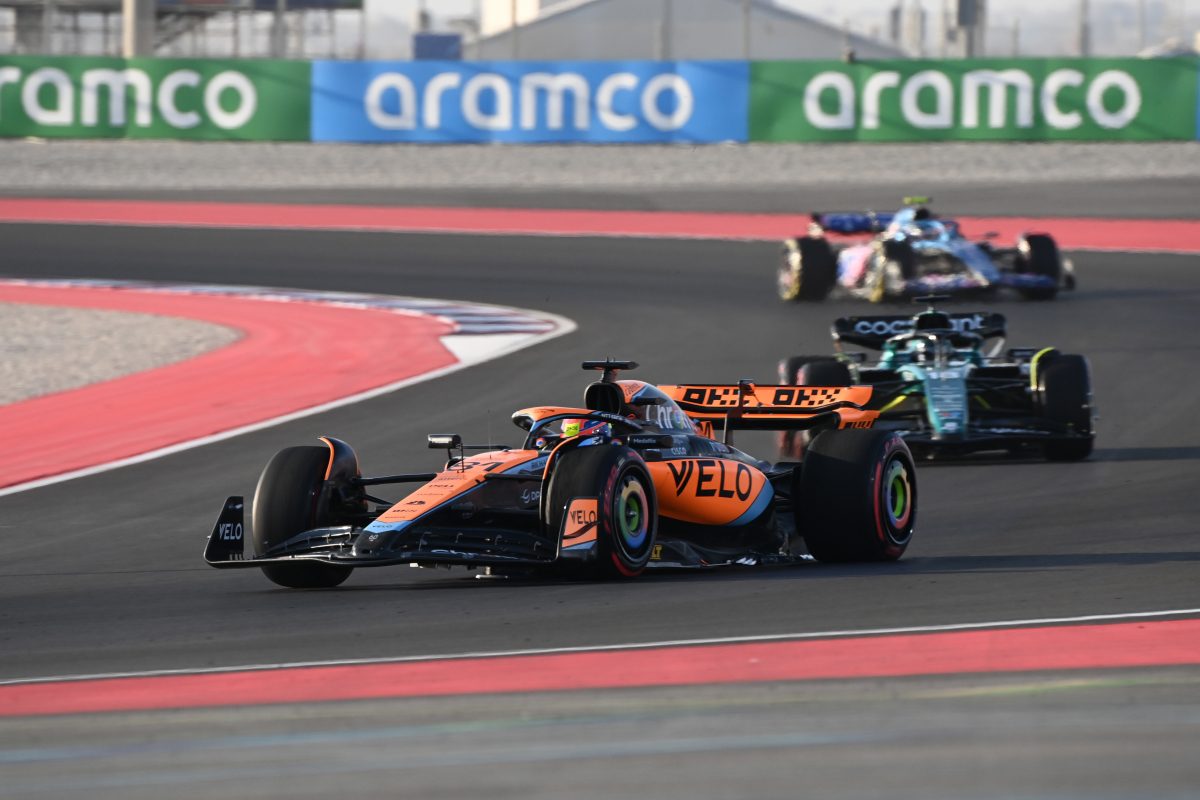 Formula 1 is returning to Qatar after a two-year absence since its debut in 2021 and while that may seem like only a short time away, its return signifies a fresh start in many aspects.
The cars have undergone significant changes compared to what we witnessed a couple of years ago, and the Losail circuit has undergone a complete resurfacing, including modifications to the curbs.
On paper, the track retains its primary characteristics, featuring a main straight that spans slightly over one kilometre and 16 corners.
Nevertheless, it is evident that the alterations implemented over the past two years have rendered the data collected from the inaugural grand prix relatively less applicable.
Unique challenges at the Qatar Grand Prix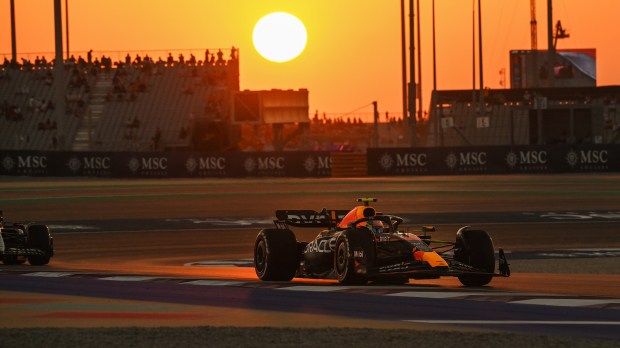 Losail presents a considerable tyre challenge in terms of its severity, drawing parallels with other demanding circuits like Silverstone and Suzuka.
Therefore, it's not by chance that the same tire compounds have been selected for this track. Losail boasts a diverse range of corners, with a majority falling into the categories of medium and high-speed turns.
The series of bends spanning from Turns 12 to 14 notably resembles the renowned Turn 8 at Istanbul, and mastering this sequence significantly impacts achieving a competitive lap time.
Additionally, the noteworthy fact that 11 out of the 16 corners are right-handers places particular strain on the left side of the car, particularly at the front. These sweeping sections also mean that there is no really hard braking point on the circuit which results in very limited overtaking opportunities.
This means that Qualifying is key at Qatar even though it's a high-speed track.
READ MORE: McLaren lock out front row as Verstappen closes in on title in Qatar Sprint Shootout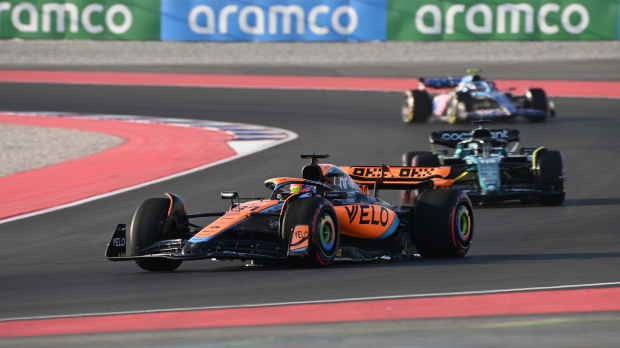 Sprint throws a spanner in the works
The Qatar Grand Prix is poised to become an even more formidable challenge for both drivers and teams due to the reintroduction of the Sprint format.
Unlike a traditional race weekend with multiple practice sessions, teams are now given just a single hour of free practice on Friday to make critical determinations regarding the car's setup and to gauge how the tires perform during extended runs.
This condensed timeframe adds an extra layer of complexity to the already demanding nature of the race.
Adding to the complexity is the timing of this sole practice session. It occurs during the daytime when the sun's heat is at its peak, warming up the track's asphalt significantly.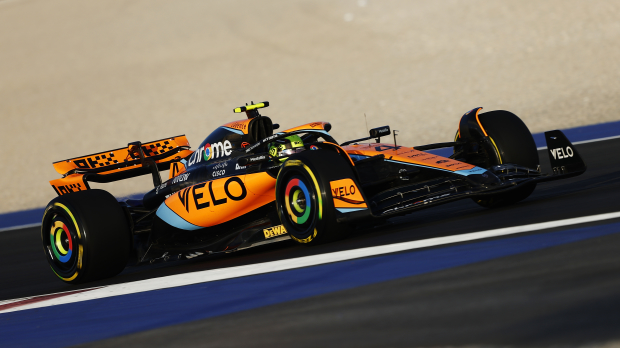 This differs from the subsequent qualifying session and the two races, all of which unfold during the cooler nighttime conditions. This temperature differential creates a unique challenge, as the track's behaviour can vary dramatically between daytime practice and nighttime racing.
This combination of limited practice time and varying track conditions sets the stage for potential surprises during the Qatar Grand Prix. Teams that can swiftly and effectively adapt to these changing circumstances may gain a substantial advantage.
The ability to make quick and accurate adjustments to the car's setup and tire strategy based on the limited data gathered during the daytime practice can make all the difference in securing a competitive position on the grid and ultimately achieving success in the races.
As a result, adaptability and efficient decision-making will be crucial factors for both drivers and teams aiming for a strong performance in this challenging environment.
READ MORE: Verstappen explains SHOCK Sprint Shootout result at Qatar Grand Prix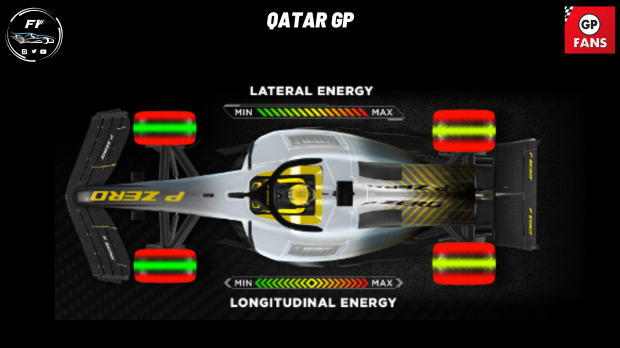 Additional Factors to Consider
During this race weekend, the absence of support races has left the track in a notably pristine condition, and it continues to undergo significant improvements with time.
Notably, during the Qualifying session, we observed a continual enhancement of track conditions as cars completed more laps.
This presented a particular challenge due to the car's dynamic performance limit, which varied from lap to lap, necessitating constant adjustments to reference braking points and minimum speeds.
In addition to these challenges, the stringent track regulations added further complexity to the equation. Many drivers faced the frustrating situation of losing their lap times, heightening the pressure on them, especially during the qualifying rounds.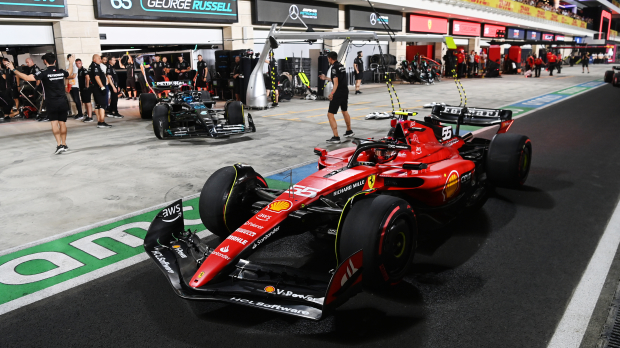 Consequently, it wouldn't be surprising if some drivers incurred penalties in the race for exceeding track limits on multiple occasions.
The blend of wind, sand, a freshly laid track surface, and the unique Sprint Weekend format renders the Qatar Grand Prix highly unpredictable. To gain insights into tire behaviour over longer runs, we have to await the Sprint Race.
However, it's essential to remain mindful that the wind may once again deposit a substantial amount of sand onto the track, potentially altering its conditions significantly.
Shubham Sangodkar is a former F1 Aerodynamicist with a Master's in Racing Car Design specializing in F1 Aerodynamics and F1 Data Analysis. He also posts aerodynamics content on his YouTube channel, which can be found here.
READ MORE: EXCLUSIVE: Verstappen setup quirk which allows Red Bull to make car even faster