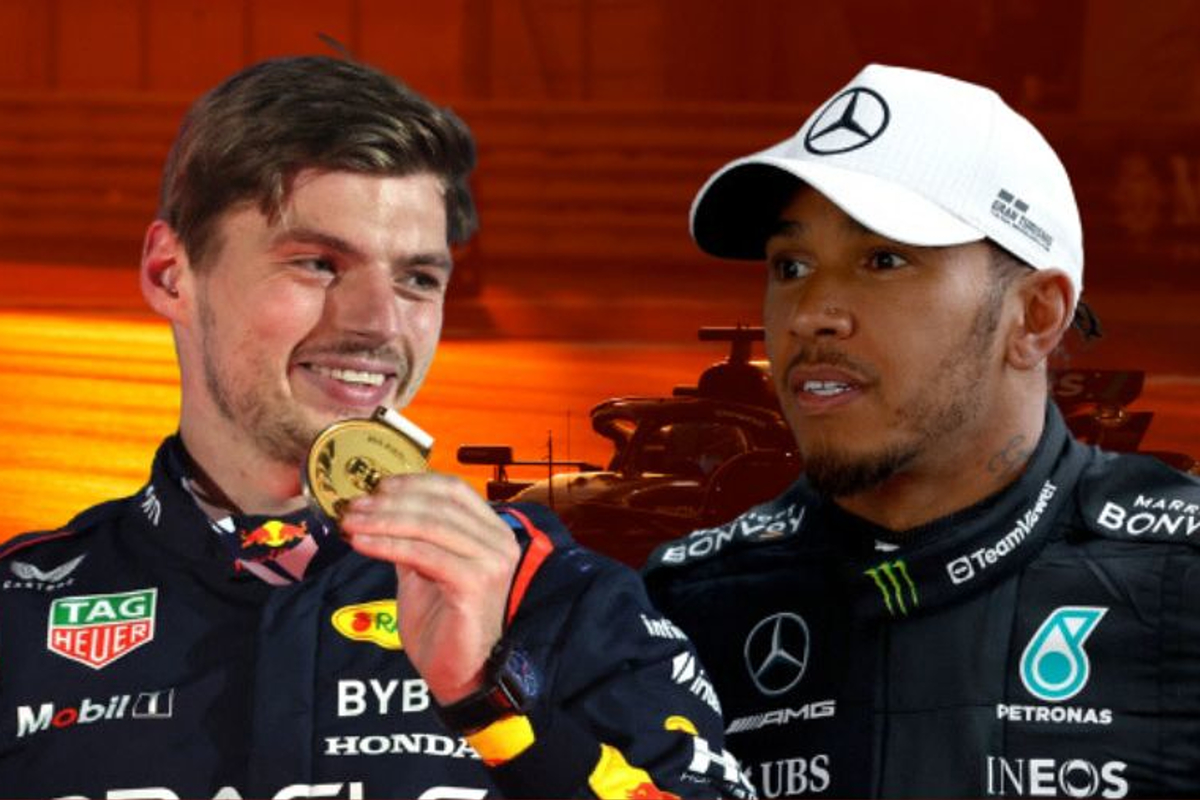 Hamilton admits Verstappen has done 'exceptional job' as F1 stars pay tribute to champion
Hamilton admits Verstappen has done 'exceptional job' as F1 stars pay tribute to champion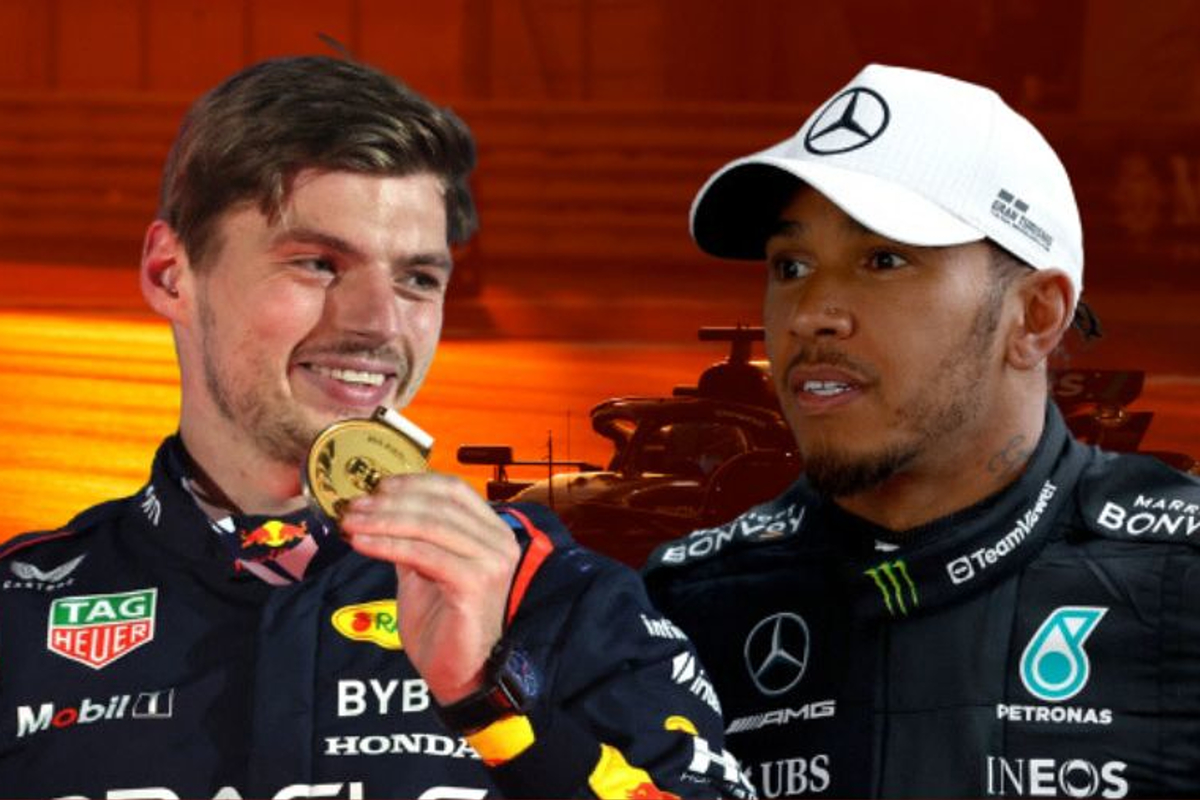 Lewis Hamilton has offered up some rare praise for Max Verstappen regarding the Red Bull star's incredible 2023 season.
Verstappen is on the verge of securing his third consecutive drivers' championship title as he heads into the upcoming Qatar Grand Prix. The Dutch driver is poised to clinch victory in Saturday's Sprint race, requiring just three more points.
Following his contentious loss to Verstappen in the intense 2021 title battle, seven-time world champion Hamilton has seldom expressed admiration for his rival.
But Hamilton – along with several other drivers – is resigned to the fact that Verstappen will win the title in the remaining six races, which is something he can only applaud.
READ MORE: F1 Results Today: Qatar Grand Prix practice times as Verstappen gets perfect start in tough conditions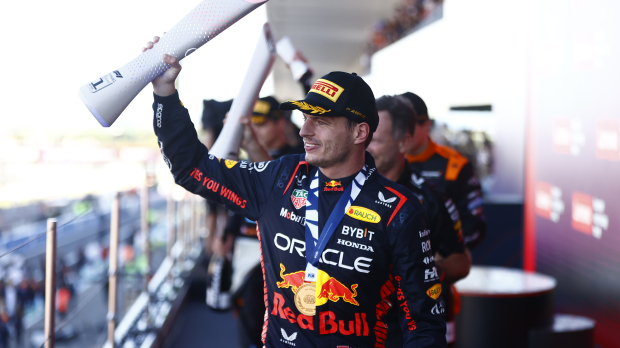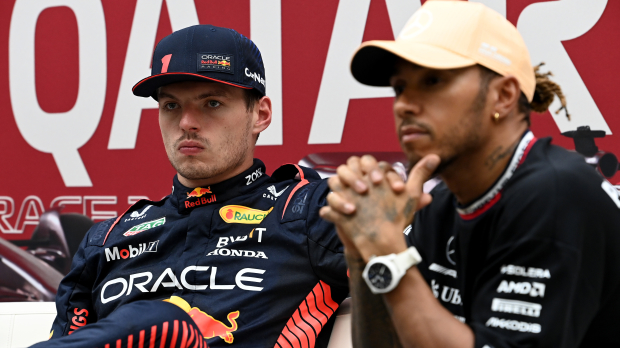 Verstappen season has been 'exceptional'
"He's definitely not had to do any defending for this one," Hamilton told Sky Sports F1.
"But he's done an exceptional job, you know he's been faultless and no one can take that away from him."
Ferrari driver Charles Leclerc has been similarly impressed by the Dutchman's dominance in 2023.
"He's had another incredible season where he's been there in every condition on every track," he said.
"Yes, they have the best car, but he's truly an exceptional driver and he just deserves it because he's the one driving the best out there at the moment."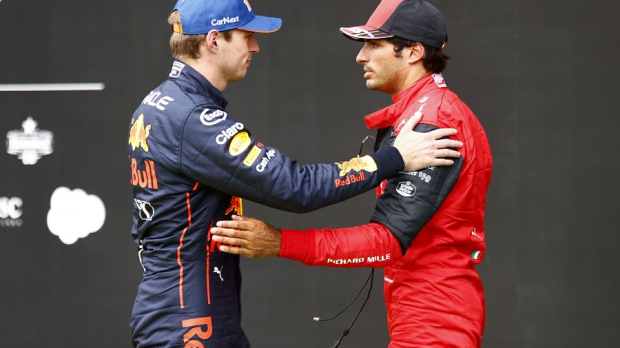 Sainz: We must challenge him
Leclerc's team-mate Carlos Sainz, who is the only non-Red Bull driver to win a race this season, believes Verstappen hasn't been pushed as much as he should have been by rivals this year.
"I just wish we can get closer to him next season and challenge him and put him a bit more under pressure because we cannot let him get away with it so easily as it's been recently for him," he told Sky Sports F1.
Fernando Alonso, who knows what it takes to win more than one world championship, also paid tribute to Verstappen.
"Breaking so many records, of consecutive victories and other things. Big congratulations to him," he said.
"On Saturday you will ask me the same question and I will congratulate him again. It was an excellent season."
READ MORE: Verstappen fastest as track conditions cause issues in Qatar Grand Prix practice