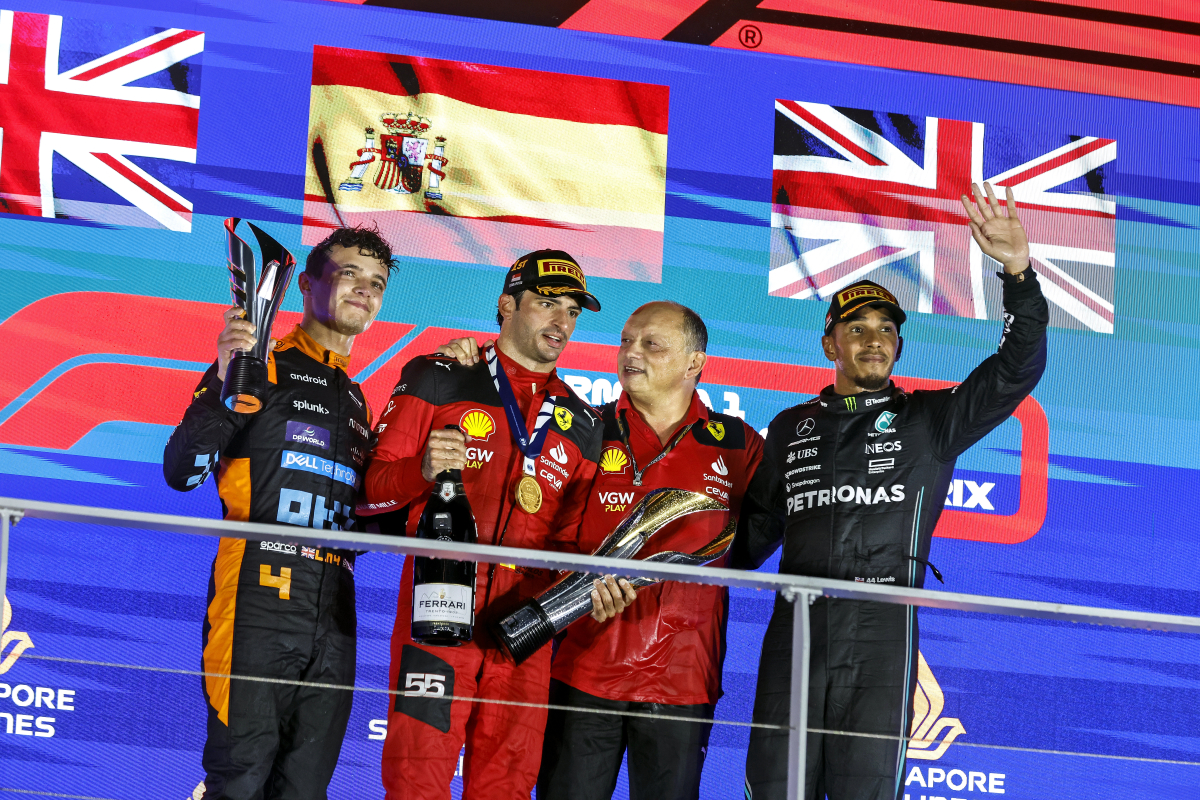 F1 star switches codes for Ryder Cup All-Star Match
F1 star switches codes for Ryder Cup All-Star Match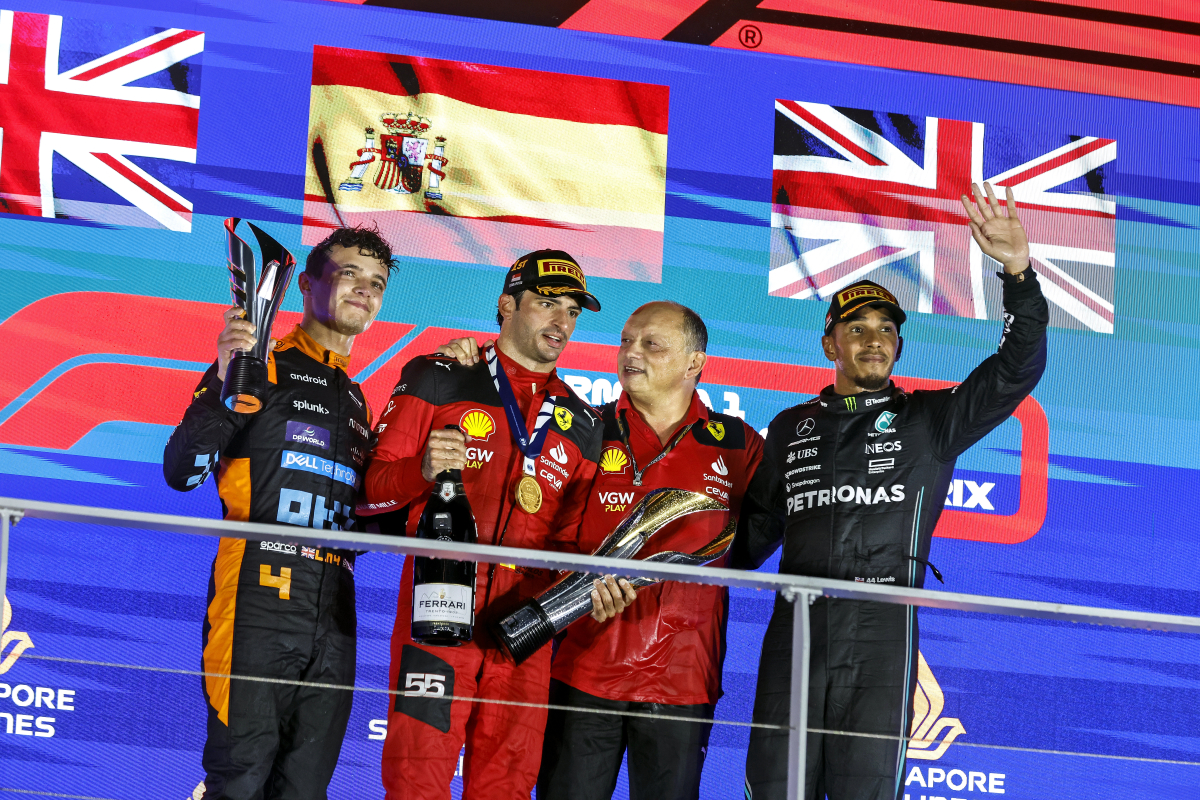 Ferrari driver Carlos Sainz switched from F1 to golf as the Spaniard took part in the Ryder Cup All-Star Match in Rome, ahead of the main event between Europe and USA this weekend.
While everyone knows Sainz is an outstanding driver on a race track - some might be surprised to learn he's a decent driver on a golf course too.
The 29-year-old was greeted with a warm welcome before showcasing his multi-faceted sporting talents alongside the likes of tennis legend Novak Djokovic and footballing sensation Gareth Bale.
From Friday, Team Europe will pit their wits against the Americans in a bid to win back the Ryder Cup they emphatically lost in Wisconsin two years ago.
Sainz was paired with Golf Tour pro Tommaso Perrino against Djokovic and his tour pro partner Kip Popert.
Despite solid support from the local Tifosi, Sainz and Perrino succumbed to a 3-1 loss.
READ MORE: Horner reveals driver he is 'keeping an eye on' for 2025 Red Bull seat
Ryder Cup rust
Speaking to Sky Sports ahead of his match, Sainz revealed it had been a while since he had a chance to use his clubs.
"I'm playing off a 9 [handicap] right now but I haven't been playing much since summer," he said.
"I've had a month or so where I've been on the road in Italy, Japan, Singapore, and maybe I've hit the ball once or twice this last month, so let's just see how it goes."
Sainz: I don't want to kill anyone
On whether it's more nerve-wracking lining up on an F1 grid or teeing it up in front of thousands on a golf course, Sainz seems to think there's a clear winner.
"Well, in F1 I'm under control because I know I have the talent and the capacity to do whatever I want to do with the car and unfortunately in golf, I don't.
"I can't control the club and my nerves as much as I can control them in an F1 car, so I'm nervous, I'm not going to lie.
"Especially with so many people, I don't want to kill anyone out there or hit them so I'll try and hit a controlled one."
Sainz has a weekend off to enjoy the Ryder Cup, which finishes on Sunday, before heading to Qatar in search of a third podium this season.
READ MORE: Newey reveals 'wrong' decision that led to Red Bull falling BEHIND Ferrari