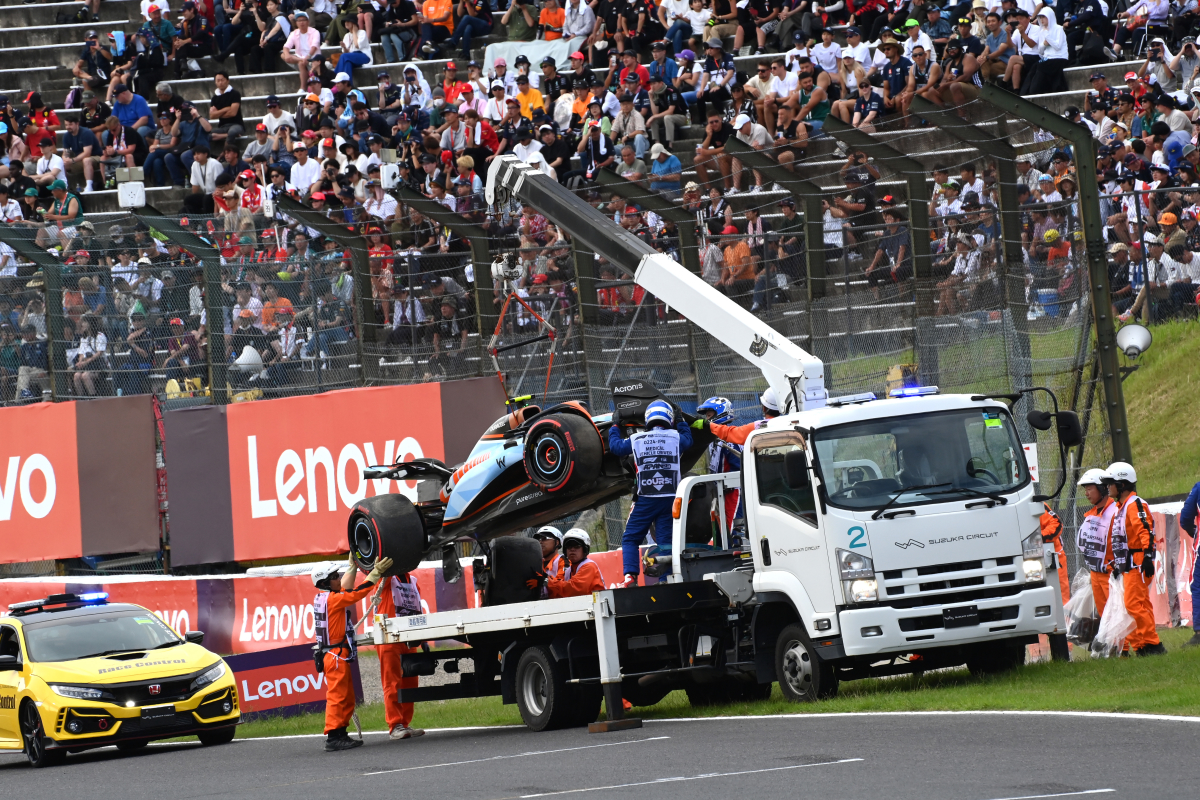 Williams in HOT WATER with stewards after pre-race infraction leads to penalty at Japanese Grand Prix
Williams in HOT WATER with stewards after pre-race infraction leads to penalty at Japanese Grand Prix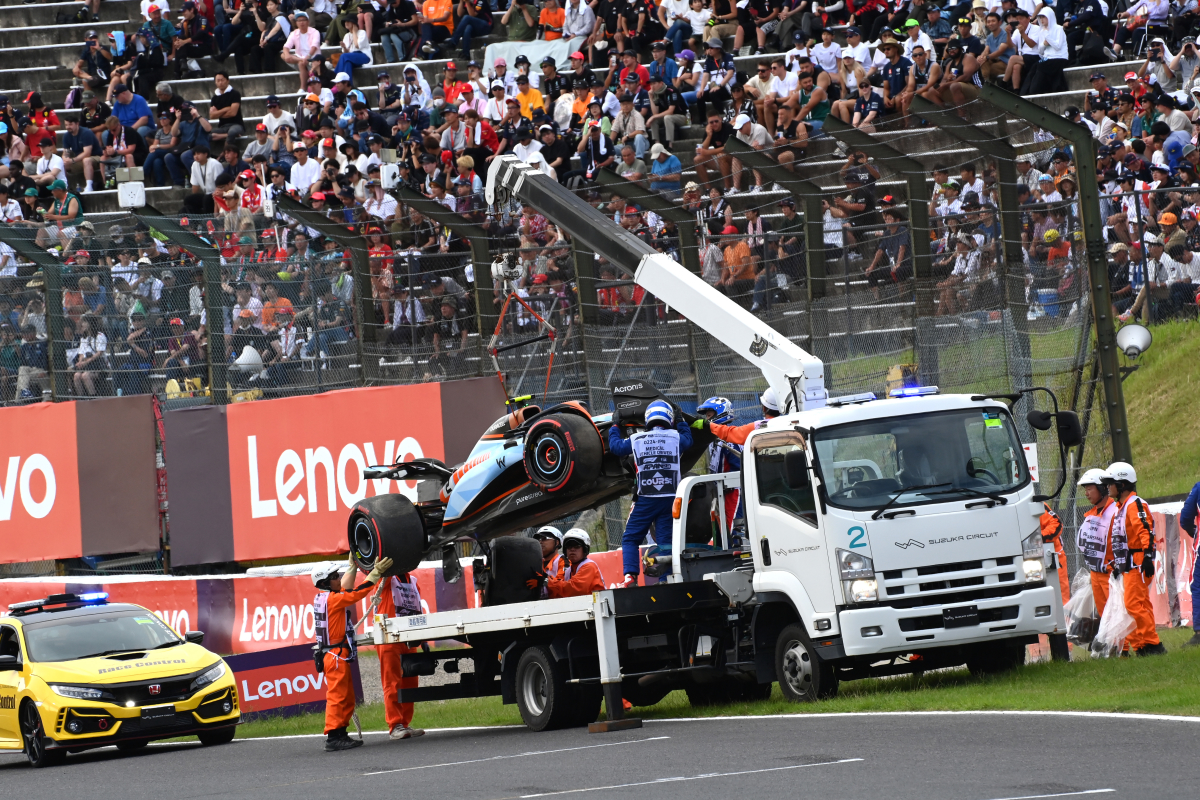 Logan Sargeant has received a 10-second time penalty ahead of the Japanese Grand Prix, after the FIA technical delegate stated the team's rebuild of the American's FW45 included a third car, which is against the rules.
Sargeant had a disastrous start to qualifying in Suzuka on Saturday after he crashed out of Q1.
The Williams lost control heading into the final corner and was helpless as he collided with the barriers, leading to a red flag for the session.
Bad to worse for Sargeant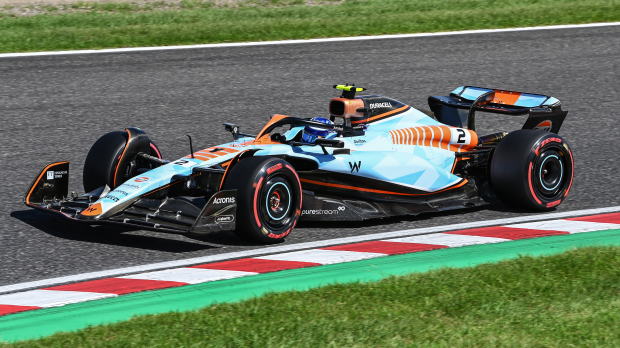 The American will now start Sunday's race from the pit-lane and will take a 10-second time penalty during his first pit stop after a ruling from the FIA.
It stated that Sargeant's chassis was damaged 'beyond repair' and that a third one was then used, constituting a breach of Article 27.1 – which states that: "Each competitor may not have more than two cars available at any time during a competition."
The stewards' report continued: "Furthermore it should be noted that the available working time during Parc Ferme for the assembly of a complete car is limited, and hence in case of severe accident, this The Stewards may jeopardise the participation of a car in the race.
"It is also noted that car 2 has been subjected to a change of specification, and therefore, under Article 40.9 is due to start the race from the pit lane in any case for a different offence.
"...The minimum penalty for an offence will be a start from the pit lane. In addition to this, a further penalty may be imposed by the Stewards.
"As a start from pit lane is already imposed for the modification of parts, a further penalty for having a third chassis available was appropriate."
READ MORE: EXCLUSIVE: Albon EXCITED by new Williams F1 project as star driver enjoys extra responsibility