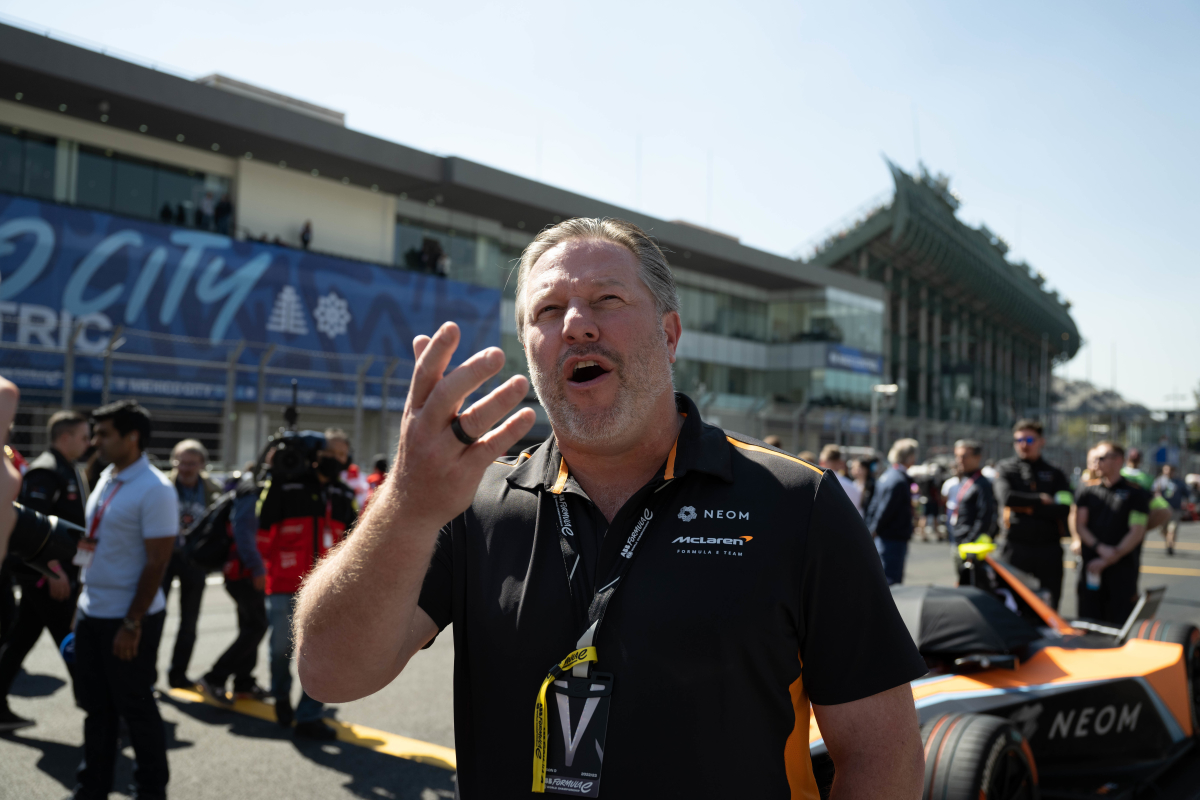 Brown makes Piastri an offer F1 star cannot refuse
Brown makes Piastri an offer F1 star cannot refuse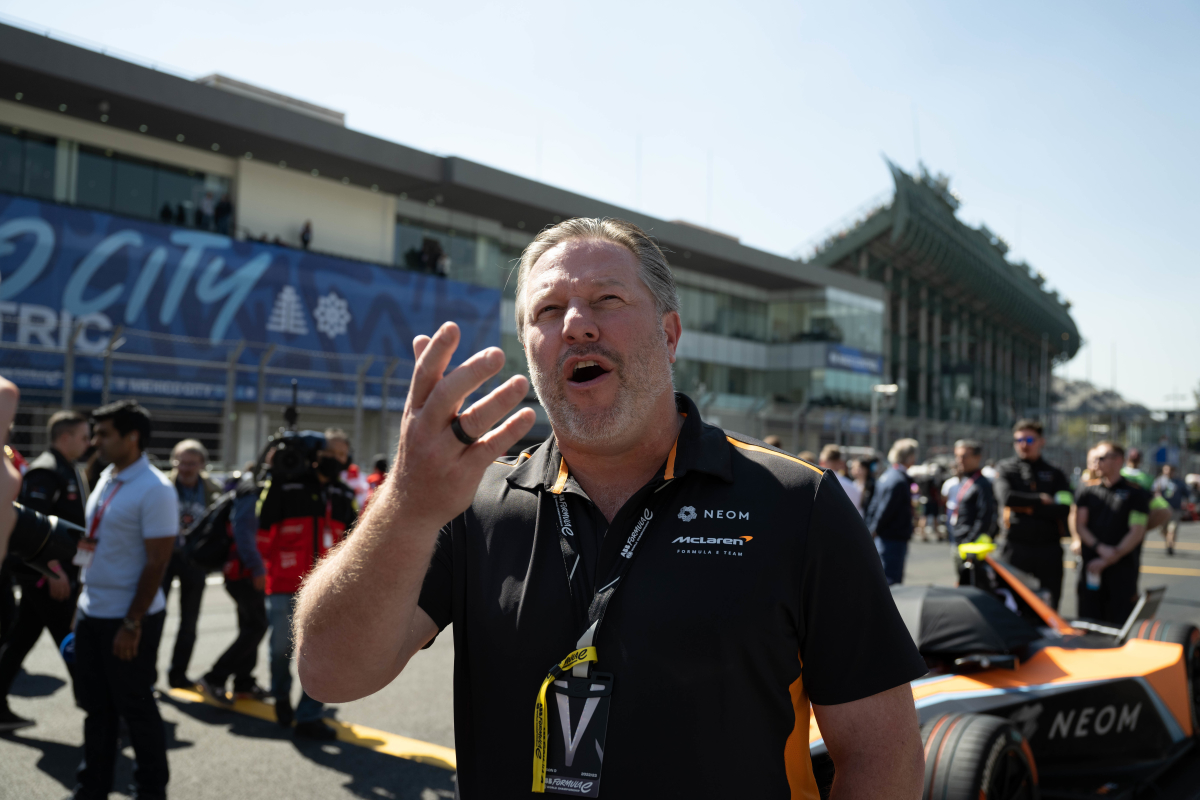 McLaren CEO Zak Brown has offered to pay for a plane ticket for Oscar Piastri's mother to come and see her son compete from the front row at the Japanese Grand Prix.
Piastri put in a sublime performance once again in qualifying to put his car second behind Max Verstappen.
It's the first time that the Australian has been on the front row in his career, and he will have high hopes of being able to claim his first podium in Formula 1, and maybe even challenge Verstappen for the race win.
With his team-mate Lando Norris just behind him in third, the pair will be working together to see if there's any way of beating the supreme Verstappen in the dominant RB19 car.
READ MORE: EXCLUSIVE: Verstappen setup quirk which allows Red Bull to make car even fasters
This performance continues what has been a brilliant first season in the sport for Piastri, and he has recently secured his long-term F1 future by signing a new contract to keep him with the team until at least the end of 2026.
The Australian's mother had planned to see him in an F1 car before he'd even signed for McLaren, booking plane tickets for Monaco in 2022 only to be told late on that her son wouldn't actually be driving a practice session for Alpine that weekend.
Now, Brown has said he will happily pay for Mrs Piastri to come and see her son compete at the top end of the gird on Sunday.
"I'm very happy to buy her airline ticket," he told Sky Sports F1. "If you can get here Mrs Piastri, we want to see you tomorrow. It's been a great year for him, he's done such a good job.
"There's such camaraderie inside the team. Long may it continue, it's going to get tough, these guys are going to be racing each other hard."
Everything pointing in one direction for McLaren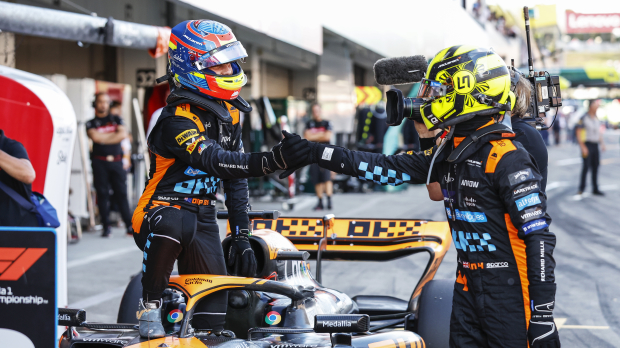 After a difficult start to 2023 which left a lot of the team scratching their heads at what had gone wrong over the winter, the team couldn't be in a better place right now.
Indeed, they had only secured 17 points from the first eight races of the season, but have since gone on to score 122 more from the following seven races and be challenging Aston Martin for fourth spot in the constructors' championship.
On top of this, they have arguably the most envied driver lineup on the grid, and securing Piastri's future for when new regulations come in at the start of 2026 has left Brown feeling very chipper.
"He's driving great, it's exactly why we signed him up for another three years," he continued. I think our driver pairing is awesome. The team's really gelling, Andrea's leadership has been fantastic. Everyone is doing a first-class job and the results are coming.
"The team back at the factory have been designing and building and been pretty confident that they were going to put the results on that we're getting.
"I'm always cautiously optimistic and still from the start of the year, still very much one day at a time. You've got to give hats off to the team, what a fantastic job they're doing."
READ MORE: F1 Team Principals: Who are the men in charge in 2023?