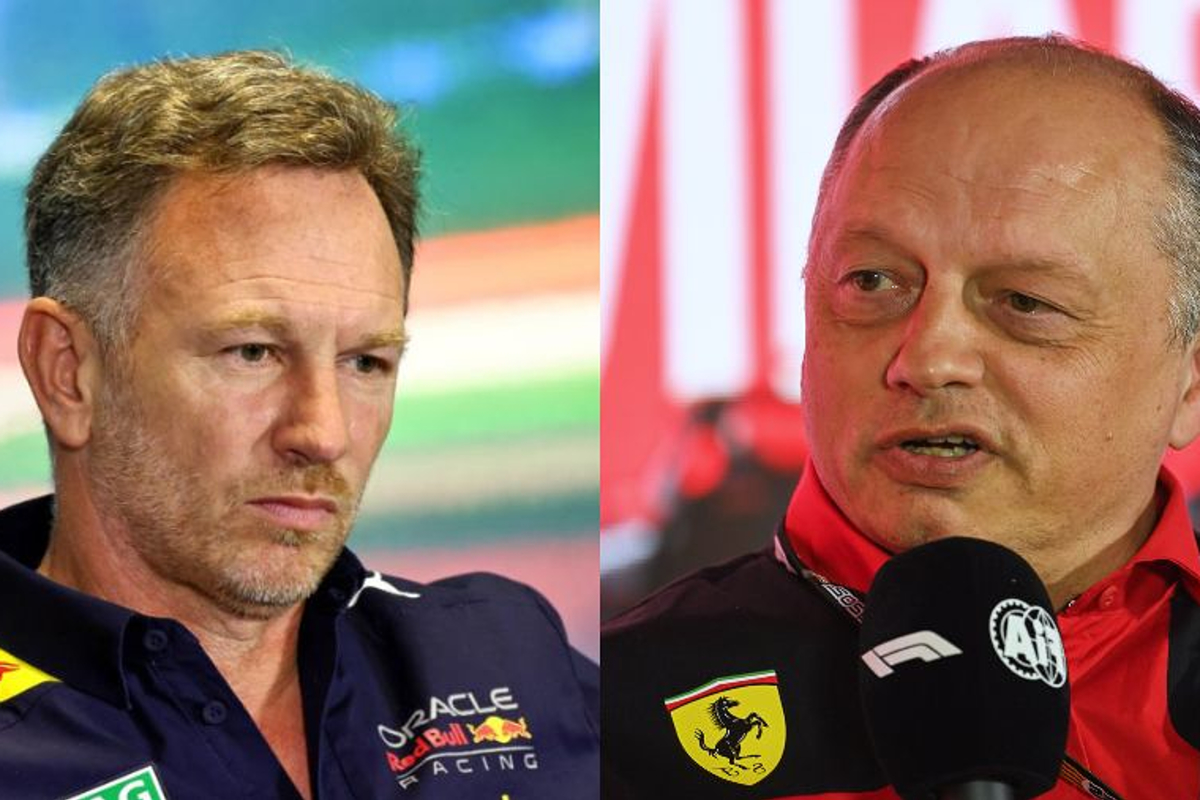 Red Bull and Ferrari battle after sticky situation at the Singapore Grand Prix
Red Bull and Ferrari battle after sticky situation at the Singapore Grand Prix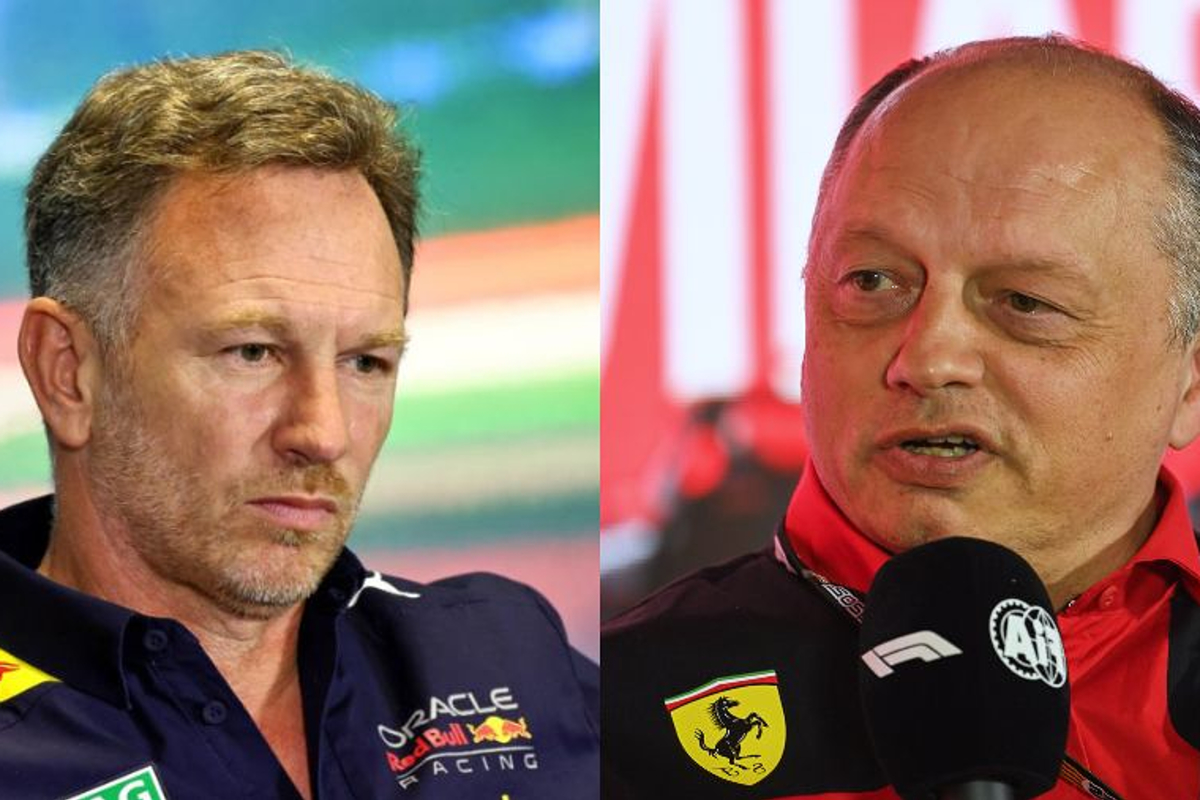 Red Bull have entered into a 'spicy' social media battle with Ferrari, after a Ferrari sticker mysteriously appeared on one of their coolers after the Singapore Grand Prix.
Carlos Sainz came home to take victory in the race, in what was the first time in 2023 that Red Bull have been beaten, bringing to an end their Formula 1 record streak of 15 wins in a row.
Max Verstappen was only able to bring his car home in fifth, with Sergio Perez down in eighth after a poor qualifying for the pair saw them start 11th and 13th.
Ferrari's celebrations went on long into the night as they managed to claim their first victory since the 2022 Austrian GP.
However, their celebrations may have gone a little too far, when they decided to stick a Ferrari sticker onto one of Red Bull's coolers as the teams were packing away ready to move onto Japan next weekend.
Ciao @redbullracing 👋🏼 we had a sticker idea for your cooler 😏 #SingaporeGP 🇸🇬 #F1 pic.twitter.com/RJ1CwCa9DE

— Scuderia Ferrari (@ScuderiaFerrari) September 18, 2023
It's fair to say Red Bull's social media admin wasn't best pleased, and ripped the sticker off the cooler with the caption 'sticky just turned spicy', before also releasing CCTV footage catching Ferrari's admin red-handed.
Sticky just turned spicy 🌶️ 👀 https://t.co/JC7mJSQWPm pic.twitter.com/8HdGX2TIgL

— Oracle Red Bull Racing (@redbullracing) September 18, 2023
READ MORE: EXCLUSIVE: Verstappen setup quirk which allows Red Bull to make car even fasters
The rivalry has been reinvigorated
It's the first time this season that Ferrari, or anybody for that matter, have been able to beat Red Bull, such has been the dominance of the RB19.
The pair shared somewhat of a world championship battle last term, with Leclerc running Verstappen close at the start, before a mixture of unreliability, poor strategy decisions and driver errors allowed Verstappen to cruise to a second world championship.
The fact that Ferrari have now been able to challenge for two race wins in a row, suggests that we might see a bit more of a battle between the two teams for the remainder of 2023.