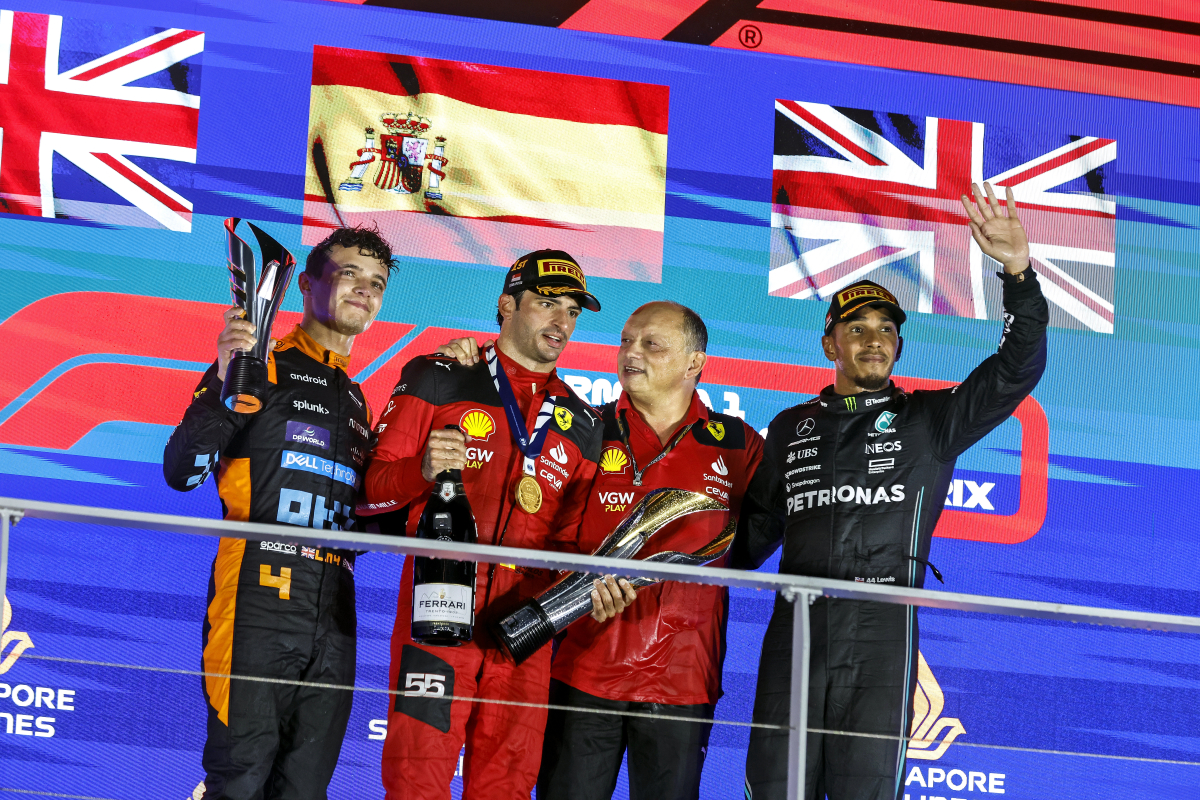 Sainz reveals how McLaren assistance helped him secure EPIC win
Sainz reveals how McLaren assistance helped him secure EPIC win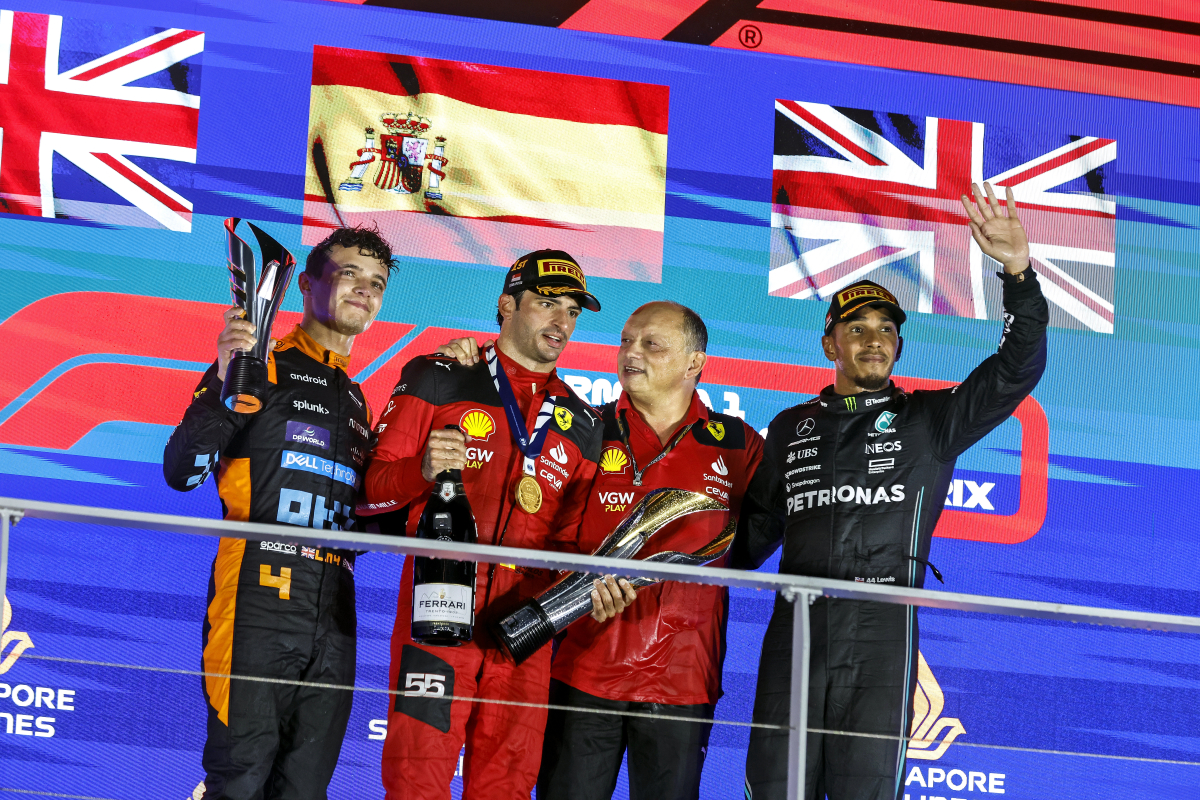 Carlos Sainz has achieved a fantastic victory at the Singapore Grand Prix in an epic end of the race where the Spaniard felt in control to bring the win home.
The Spaniard has become the first driver from a team other than Red Bull to secure a victory this season, thus breaking Max Verstappen's winning streak, which is quite an accomplishment. Sainz has been in excellent form for the past two weekends and led the Singapore Grand Prix from start to finish, proving to be far superior to his team-mate Charles Leclerc.
"An incredible feeling, an incredible weekend," Sainz said after the race.
"I want to thank everyone in Ferrari for making this huge effort to turn around and manage to win this season after a tricky beginning. We nailed the weekend, we nailed the race, we did everything that we had to do we did it perfect. We brought home a P1 that I'm sure all [of] Italy and Ferrari is going to be proud and happy today."
It was not an easy race, as Singapore's heat and humidity made it a very demanding round for the tyres, and the Safety Car changed everyone's strategies, so the second half of the race was all about managing the tyres and then defending against the Mercedes.
"It was all about giving our limitations with tyre wear and degradation. All about managing the beginning of the stints to make sure I made it to the target laps that we wanted to do in each compound," said Sainz.
"Obviously, a safety car forced us to pit even earlier than we wanted and I knew it was going to be a long stint on hard. I had to keep George, I had to keep him slowing down, don't give him a safety car or a medium tyre opportunity and it worked to perfection. It was just quite tight at the end, but we gave Lando a bit of DRS to help him and in the end we made it P1."
READ MORE: Victorious Sainz receives ROMANTIC proposal at Singapore GP
Sainz withstood pressure from Norris and the Mercedes in the end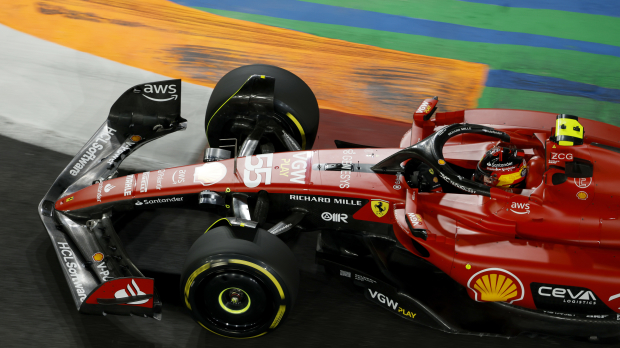 At the end of the race, the two Mercedes drivers, with fresher tyres, caught up with Sainz and Norris, and the four drivers engaged in an epic, tension-filled finale as they battled for the win.
Sainz strategically maintained a slight distance from Norris, not pulling away too much to allow the Briton to have DRS and thus defend against Russell's fierce attacks. Sainz and Norris played their cards perfectly, securing the top two positions ahead of Hamilton, as Russell ended up out of contention while trying to overtake the McLaren driver.
"I felt under control to be honest. I always felt like I had the headspace and the pace in hand to do whatever I wanted to do," said Sainz.
"I'm not going to lie, you're under pressure, you obviously are very close to making any kind of mistake. I felt under control, I felt like I could manage well. We brought it home, that was the best feeling. Over the moon right now."
READ MORE: Sainz secures DRAMATIC victory in Singapore despite late Mercedes charge