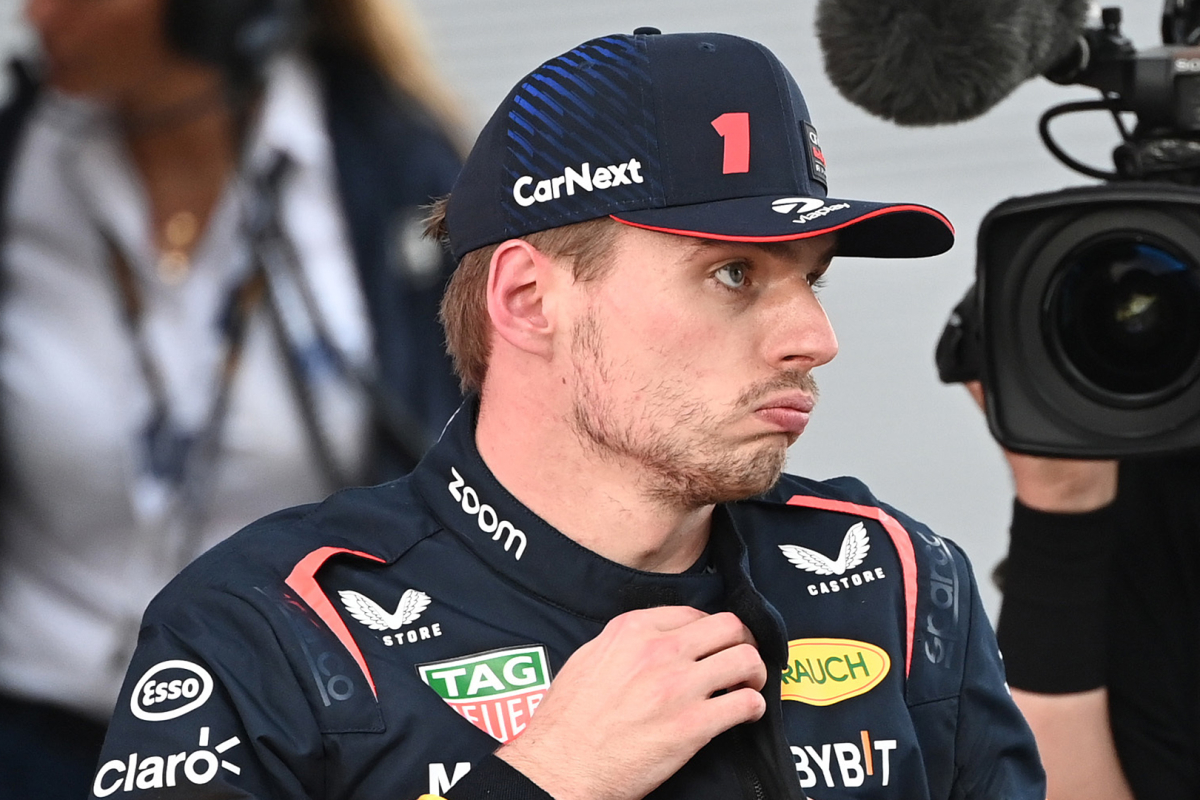 Verstappen beaten to pole position as F1 crowd sent wild in Monza qualifying
Verstappen beaten to pole position as F1 crowd sent wild in Monza qualifying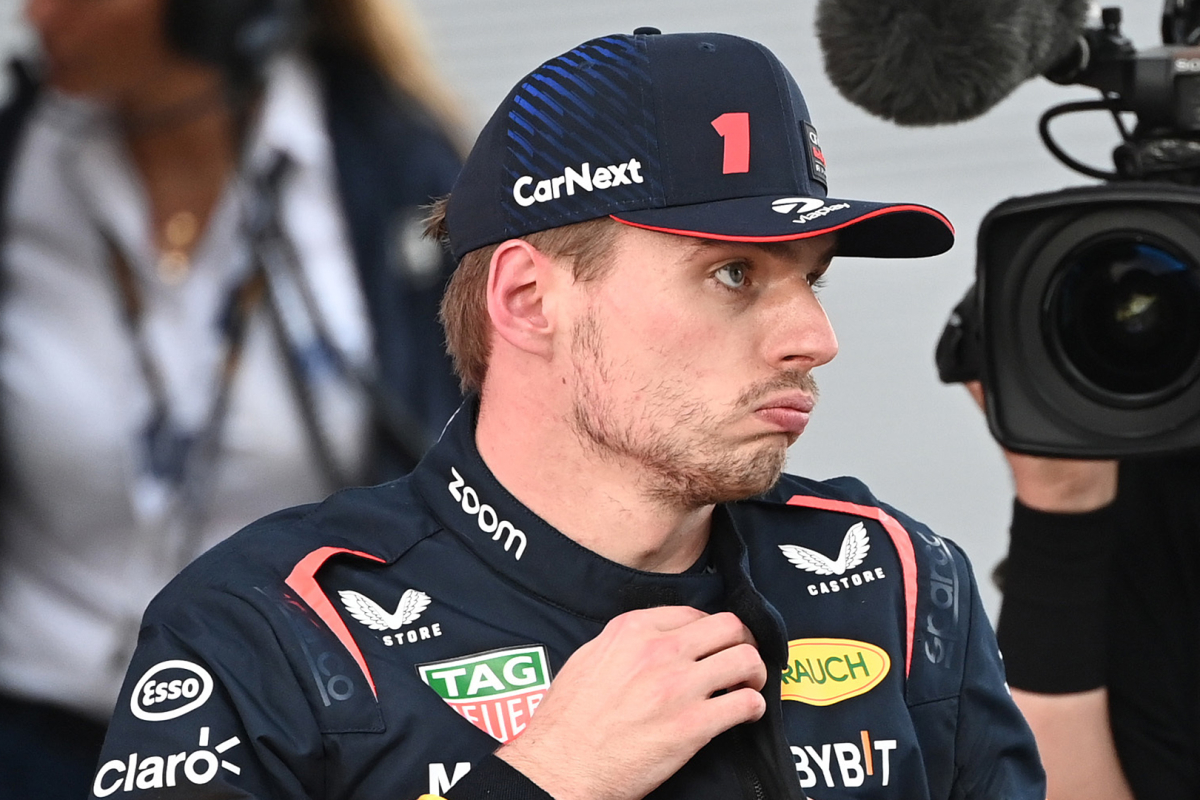 Carlos Sainz took P1 during qualifying for the Italian Grand Prix after he beat Max Verstappen and Charles Leclerc to the top spot.
Both Ferrari cars had a great day at their home circuit, with Carlos Sainz and Charles Leclerc in P1 and P3 tomorrow.
However, the team was investigated for allegedly driving too slowly on their outlaps. Luckily, the FIA decided not to take any further action.
Sainz led from Max Verstappen, Leclerc and George Russell in Monza.
Sergio Perez was fifth, with Alex Albon in sixth after an incredible showing in the Williams. Oscar Piastri and Lewis Hamilton followed them, with Lando Norris and Fernando Alonso rounding out the top 10.
Further down the grid, neither Alpine made it out of Q1 and both Haas cars, as well as the AlphaTauris, were left behind in Q2.
Valtteri Bottas made it to Q2, but team-mate Zhou Guanyu couldn't pull out a lap time to get out of the bottom five in Q1 and will start in P16 for the race.
Ferrari wins out despite investigation
FIA stewards imposed a maximum lap time before the qualifying sessions, in order to make sure that no driver impeded competitors during slow laps.
Unfortunately, after Q1 the stewards announced that Ferrari drivers Charles Leclerc and Carlos Sainz would be investigated for 'failing to follow race directors' instructions' when it came to lap times.
The announcement said: "Incident involving cars 16 (Lec) and 55 (Sai) will be investigated after the season – failing to follow race directors' instructions – maximum lap time."
Luckily for Ferrari, the FIA later decided to take no further action, leaving the team with both cars in the top three for tomorrow's grid.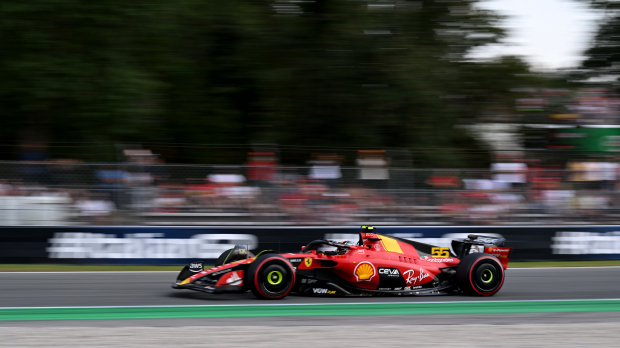 Close call for Ocon and Norris in Q1
Lando Norris and Esteban Ocon almost collided in Q1 as Norris tried to overtake the Frenchman.
Ocon veered across the track as Norris drew level with him, almost knocking into the McLaren driver.
Ocon later slid off the track at turn 10, narrowly avoiding losing control of the car, but righted himself just in time.
However, his car needed looking at after the error and jeopardised his qualifying, as he went out in Q1.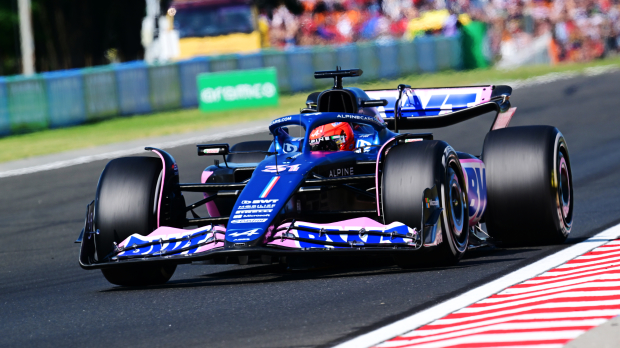 Disaster for Alpine
Both Ocon and team-mate Pierre Gasly were knocked out of qualifying in Q1 after Ocon's damage and a poor showing from Gasly.
The latter was coming fresh off a podium at the Dutch Grand Prix, and is sure to be disappointed with the result.
Alpine tweeted after Q1: "Unfortunately that's the end of our day. Both Pierre and Esteban are out at the end of Q1."
F1 Qualifying Results: Italian Grand Prix 2023
1. Carlos Sainz [Ferrari] – 1:20.294sec
2. Max Verstappen [Red Bull] – +0.013s
3. Charles Leclerc [Ferrari] – +0.067s
4. George Russell [Mercedes] – +0.377s
5. Sergio Perez [Red Bull] – +0.394s
6. Alex Albon [Williams] – +0.466s
7. Oscar Piastri [McLaren] – +0.491s
8. Lewis Hamilton [Mercedes] – +0.526s
9. Lando Norris [McLaren] – +0.685s
10. Fernando Alonso [Aston Martin] – +1.123s
ELIMINATED IN Q2
11. Yuki Tsunoda [AlphaTauri]
12. Liam Lawson [AlphaTauri]
13. Nico Hulkenberg [Haas]
14. Valtteri Bottas [Alfa Romeo]
15. Logan Sargeant [Williams]
ELIMINATED IN Q1
16. Zhou Guanyu [Alfa Romeo]
17. Pierre Gasly [Alpine]
18. Esteban Ocon [Alpine]
19. Kevin Magnussen [Haas]
20. Lance Stroll [Aston Martin]
READ MORE: Alpine announce departure of Szafnauer and LEGENDARY sporting director