Horner apologises to Perez over pit-stop DEBACLE
Horner apologises to Perez over pit-stop DEBACLE
Red Bull team boss Christian Horner has apologised to Sergio Perez for a pit-stop that hampered the Mexican's race.
In all of the chaos of the second heavy downpour during the Dutch Grand Prix, Perez was brought into the pits to change onto intermediate tyres.
Unfortunately for him, the late call on the weather had meant that the team weren't ready to receive the Mexican, which resulted in a 10 second pit-stop.
Perez finished the race in fourth following a five-second time penalty for speeding in the pit-lane, whilst his team-mate Max Verstappen went on to achieve his ninth consecutive race win.
READ MORE: Verstappen equals record with victory in DRAMATIC rain-hit Dutch GP
After the race, Horner spoke to Perez on the team radio, apologising for the error. "I apologise, the tyres weren't ready on time due to a last-minute call," Horner noted.
"We were significantly delayed in the pit lane due to the chaos. Nonetheless, your performance today was excellent and very consistent."
Red Bull undercut drama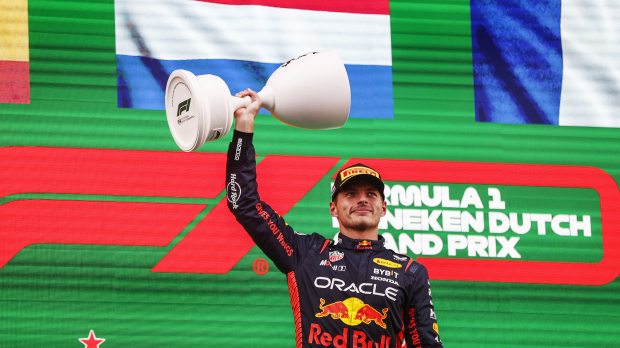 Of course, that lap 61 stop wasn't the only pit stop that hampered Perez's race.
After a brilliant decision to switch to intermediate tyres on lap one, before everyone else had time to react to changing weather conditions, Perez found himself 15 seconds ahead of his team-mate, and leading the race comfortably.
Verstappen soon cut that lead down to around four seconds, but when it was time to switch back onto dry tyres, Red Bull allowed Verstappen to pit first.
This allowed the Dutchman to leap ahead of his team-mate, causing Perez to ask his team: "Did he just undercut us?"
After the race, Horner insisted that this switching of the lead was purely incidental, and was down to an "extreme outlap" from Verstappen.
READ MORE: Horner speaks out on alleged 'team decision' favouring Verstappen over Perez