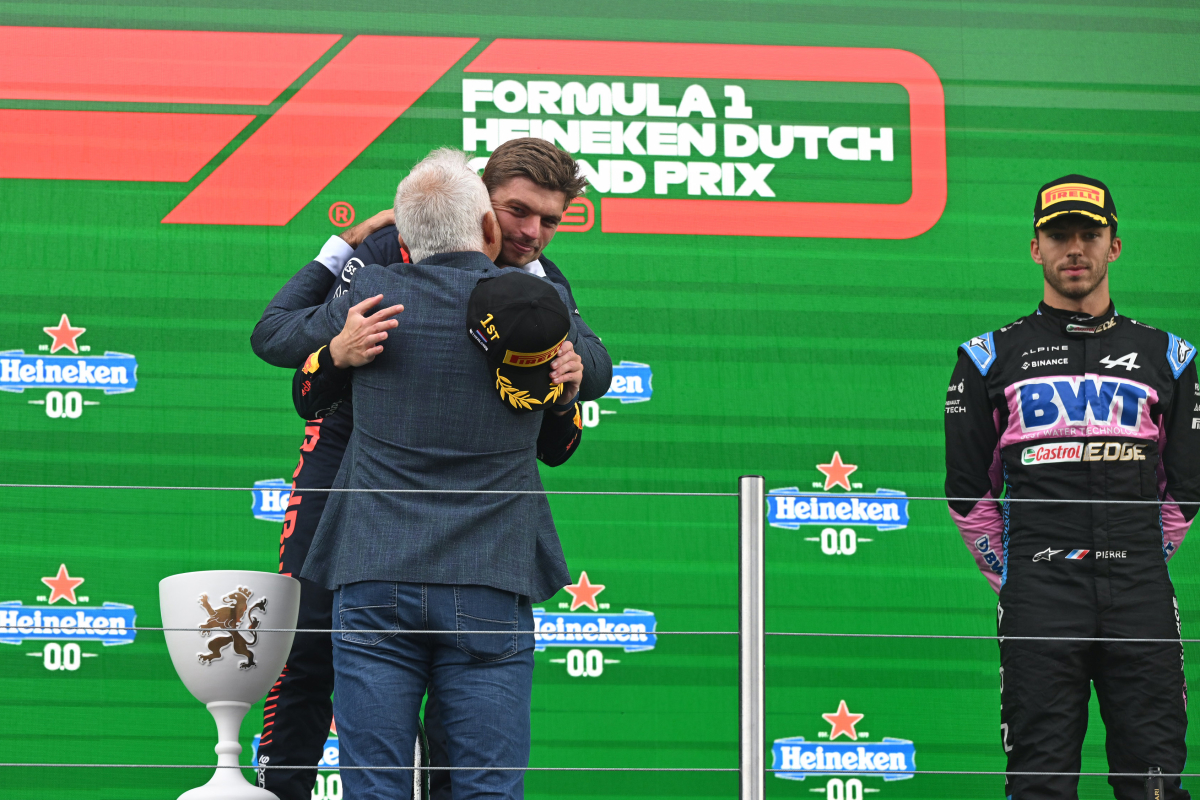 Dilano van 't Hoff's father in emotional podium tribute with Verstappen
Dilano van 't Hoff's father in emotional podium tribute with Verstappen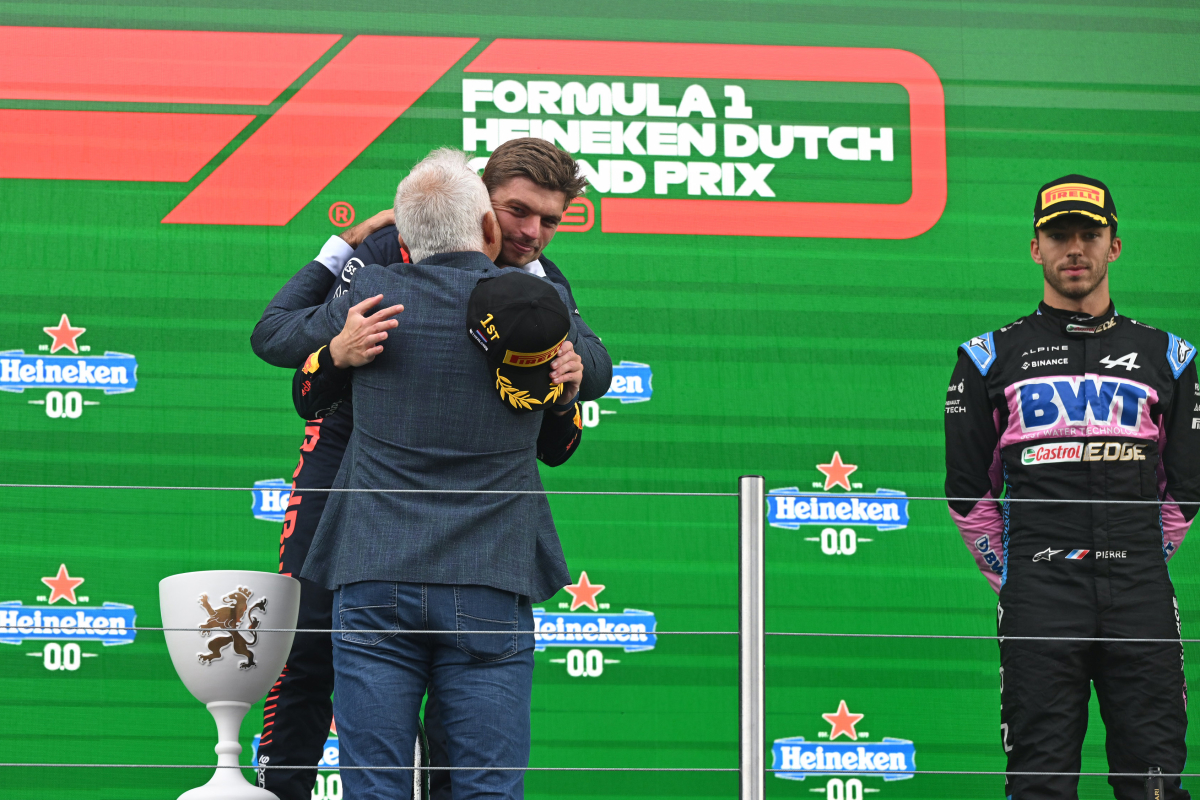 In a heartfelt tribute to the memory of Dilano van 't Hoff, Alexander van 't Hoff took centre stage at the Dutch Grand Prix when he handed Max Verstappen his FIA winners' gold medal.
This act during the podium ceremony didn't just represent Verstappen's win but also honoured van 't Hoff's spirit, remembered through their shared love for motorsport.
As the medal changed hands, it carried the young driver's legacy, and the shared commitment to continue racing in honour of those who can no longer chase their dreams on track.
It was a poignant moment as the double world champion embraced the driver's father in a brief hug.
READ MORE: Family of Dilano Van 't Hoff thank Norris for emotional tribute gift
What happened to Dilano van 't Hoff?
Tragedy struck on July 1, 2023 when van 't Hoff, a participant in the Formula Regional European Championship by Alpine, lost his life in a fatal incident at Spa-Francorchamps.
The unfortunate incident took place during the second race of the series that weekend. Amid challenging weather conditions marked by rain, the wet track and the resulting spray significantly impaired visibility.
On the Kemmel straight immediately following the Raidillon corner, Van 't Hoff's car started spinning. The Dutchman's car was then struck by another vehicle, after which the severity of the collision prompted race officials to red-flag the race.
The MP Motorsport driver received immediate attention and medical care on the track, but his life could not be saved.
READ MORE: Formula Regional driver Dilano van 't Hoff dies in Spa crash
What's the next step?
Numerous prominent voices within the sport have advocated for alterations to the Spa-Francorchamps circuit, given that this isn't the first incident to occur on this particular stretch of track.
Sky Sports analysts Naomi Schiff and Bernie Collins have raised questions about the need for modifications to the Spa-Francorchamps circuit, whereas Lance Stroll took a more resolute stance, firmly pushing for changes.
Fernando Alonso, Stroll's teammate, also weighed in, addressing the visibility challenges that drivers encounter when racing on wet tracks.
Meanwhile, Pierre Gasly admitted that he has felt unsafe while competing at Spa-Francorchamps on several occasions. It's worth noting that this track was also the site of the tragic passing of Gasly's friend and compatriot, Anthoine Hubert, during a F2 race in 2019.
READ MORE: Sky Sports F1 pundits question Spa changes after second death in four years