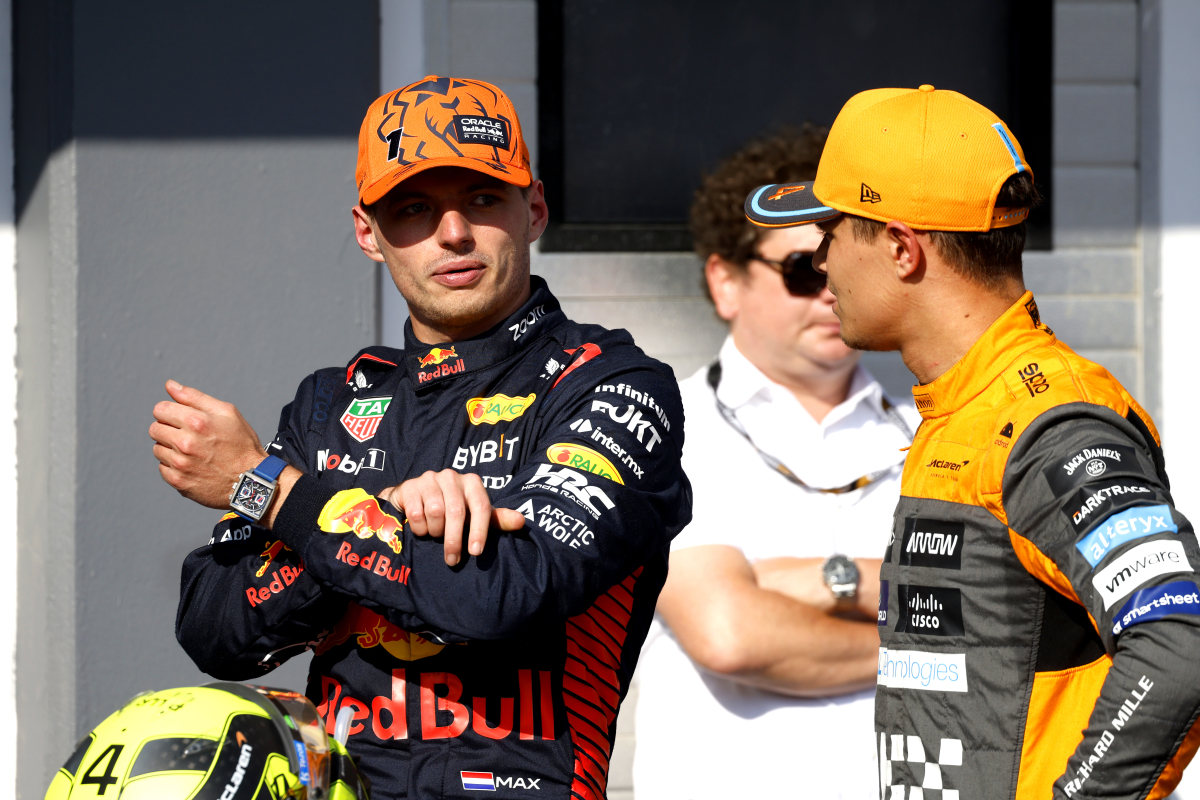 Norris reveals FRUSTRATION at perfect Verstappen ahead of Dutch Grand Prix
Norris reveals FRUSTRATION at perfect Verstappen ahead of Dutch Grand Prix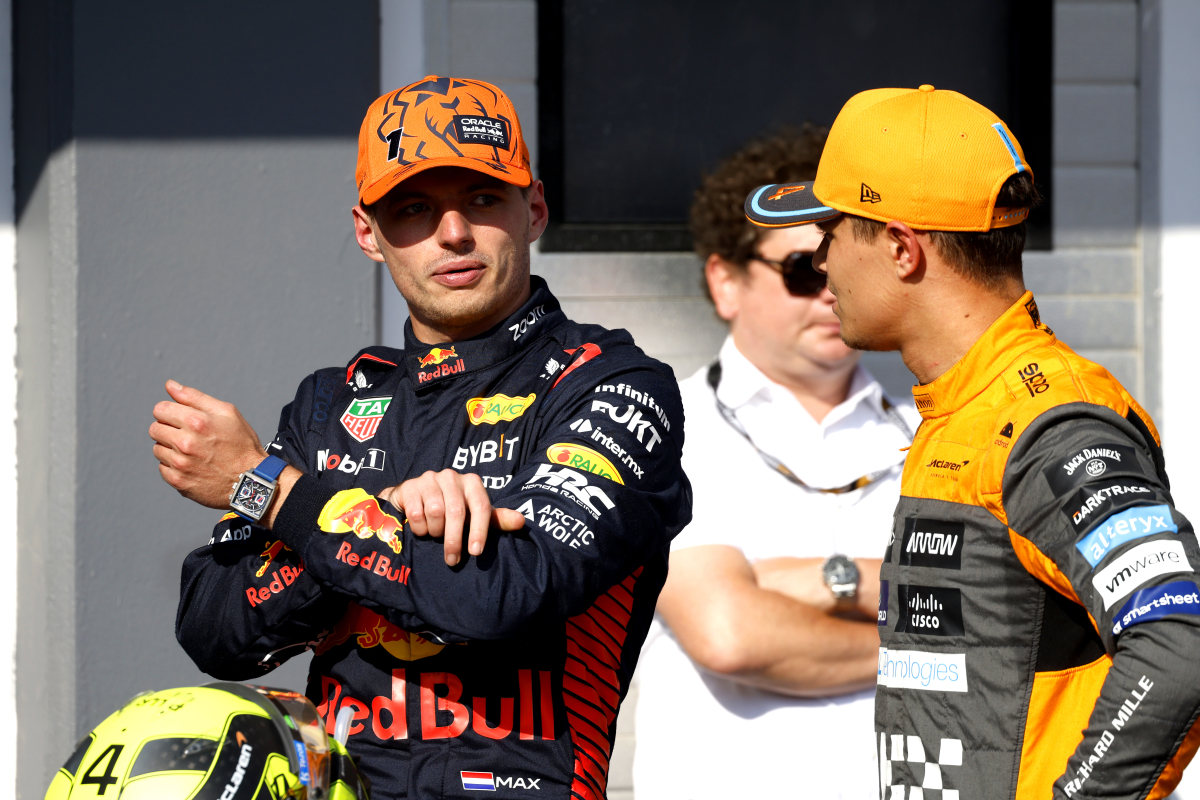 Lando Norris has expressed his wish for Max Verstappen to make a mistake, describing the situation as 'frustrating' due to the Dutchman's consistent error-free performances.
Despite promising performances that could have potentially secured him pole position, Norris managed to secure a front row position by qualifying P2 on the grid.
While expressing satisfaction with the results, the McLaren driver noted that certain aspects can be rather frustrating.
READ MORE: Verstappen claims THRILLING pole position at Dutch Grand Prix
"I'm happy still. P2 was a good result," he said speaking to David Coulthard after the session. "I guess in these kind of conditions every now and then you hope Max makes a mistake and he doesn't.
"Frustrating in a little way, but I'm very happy. The team [has] done a good job, was [a] chaotic qualifying, but another P2, so [it's] good."
Norris' hit and miss qualifying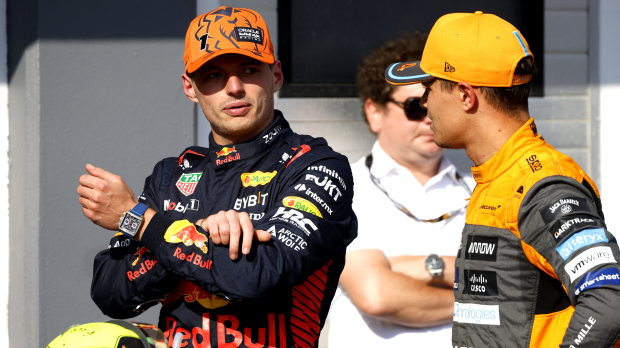 Qualifying began on a rain-soaked track which finished almost completely dry after two red flags which halted the session.
Following qualifying, Norris reiterated his earlier statements, highlighting the challenges of driving on the Zandvoort track.
"Qualifying is always stressful no matter what the conditions," Norris added. "But definitely now it's trickier. The first half of the lap was mega, but the second half of the lap was probably one of the worst second halves that I've done.
"So, it peaked very early on. It's tough, but I really enjoy these conditions, I've always enjoyed the conditions, it's when we do well. I'm taking a P2 still.
"Tyres were good until the end. The drive peaked very early [in the final lap]. I've got a bit of work to do. Not the most comfortable, but good enough, so I'll take it."
After topping the timesheets in FP2 on Friday, speculation emerged on whether Norris would be able to contend for pole.
Despite this, Norris claimed that even if he was able to clinch pole he still did not believe McLaren had what it takes to battle the Red Bull.
"It's not the easiest track to overtake on and even if we qualify ahead of a Red Bull, our race is not with them on Sunday, they're way too fast for us, even if I had the best race, I've ever had they'll still overtake us," Norris said to Sky Sports on Friday.
Red Bull have dominated every single race so far this season, with Verstappen on track to continue his impressive record at his home grand prix.
However, the McLaren driver maintains optimism and will be hoping for a stroke of luck that could lead him to secure his first F1 victory.
READ MORE: Verstappen admits UNDERESTIMATING Zandvoort despite pole