Mercedes UNABLE to afford more than THREE upgrades a season
Mercedes UNABLE to afford more than THREE upgrades a season
Mercedes technical chief James Allison has said that Formula 1's introduction of a cost cap has caused a lag in car development that makes multiple upgrades a thing of the past.
With the aim of creating greater parity within F1, the sport finally introduced a spending regulation in 2021. Subsequently, all teams have an equal monetary limit to use on their car's development for an entire calendar year, which they must not exceed at the risk of punishment.
However, since its formation, the cost cap has come under several criticisms. One of the main concerns has been that the speed of car development has been reduced due to the greater importance of resource management. As a result, even though it has brought the midfield battle closer together, it has exacerbated the dominance of those at the front.
Speaking to Motorsport.com, Mercedes' Alisson explained that the wind tunnel is "leading where the car will ultimately follow" and that prior to the cost cap the lag between the two was "only a few weeks".
"Nowadays, you can afford maybe to drop two or three major or major-ish upgrades in a season, and then that just tickles things in between," Alisson said.
"Instead of finding something in the tunnel and dropping it into the factory, you find something, and say 'OK, that's big enough now to go in a package that we can afford. We'll make it, put it in the car'. And it means that the car lags the wind tunnel by far more.
"It doesn't change the gain rates in the tunnel. That's always the same. But the car catches up with the wind tunnel less frequently and is in more lag with it. So that's how it affects you."
READ MORE: Russell accused of Rosberg CURSE after Lionesses' World Cup defeat
F1's cost cap restricts recruitment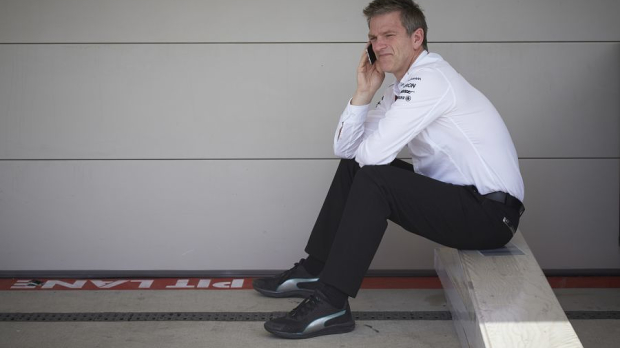 As we have seen with Mercedes this season, a slow start leads to a game of catch-up. Unfortunately, car development is not the only thing hampered by the cost cap, with personnel recruitment to the team's factories also being made harder.
"The other way it affects you is that it's harder to find the resource, people, and hardware to invest in capability improvement," Alisson stated.
"If you're spending all your money and time on those few upgrades and building a car for the new year, it's hard to make the mousetrap better.
"The machinery that makes the car, the drawing office that draws the car, and the methodology in the factory - it's much harder to invest in that than it used to be."
READ MORE: Wolff reveals his REPLACEMENT as Mercedes F1 team principal