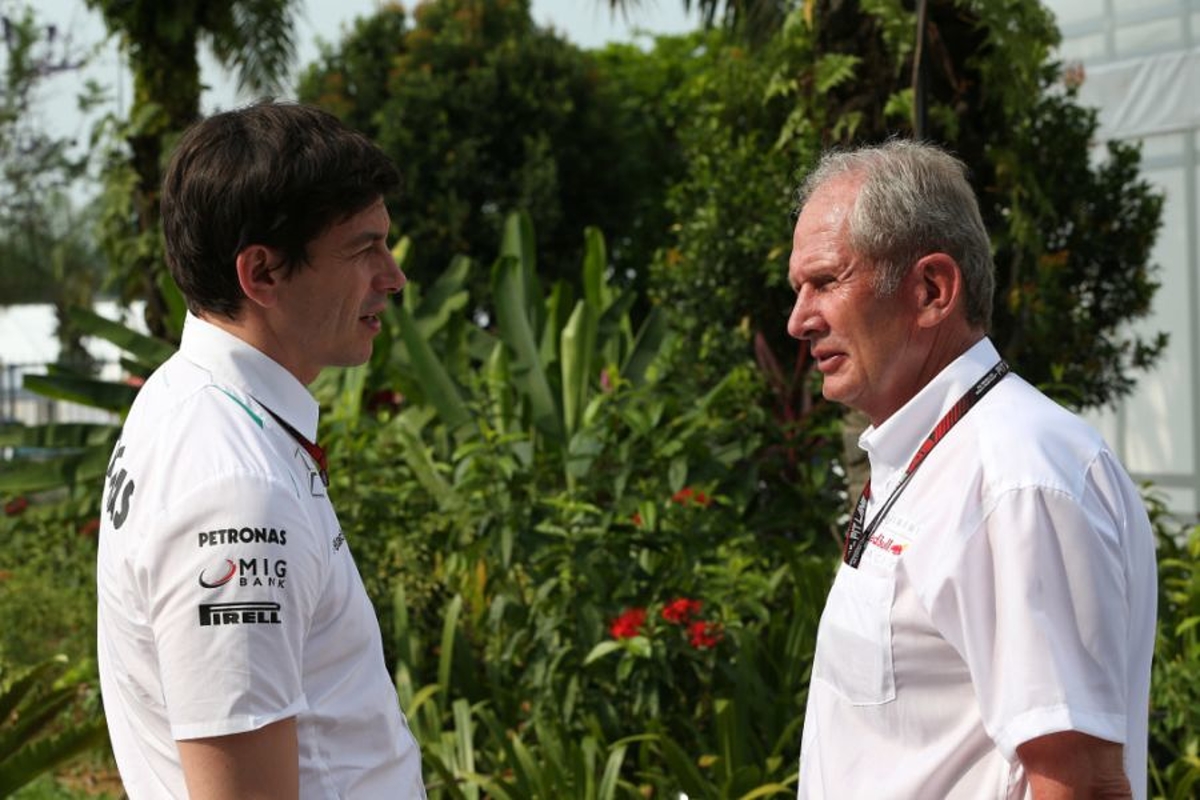 Marko goads Mercedes as Red Bull chief THANKS F1 rivals for key staff members
Marko goads Mercedes as Red Bull chief THANKS F1 rivals for key staff members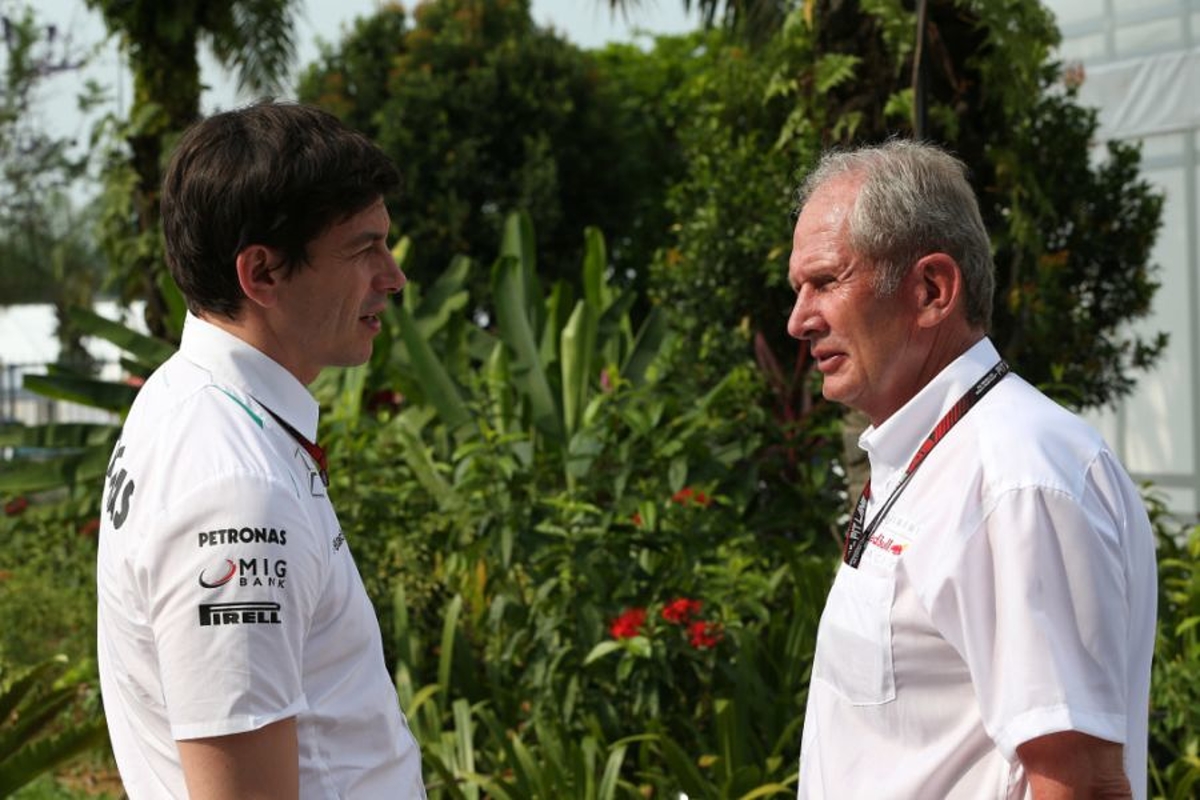 Helmut Marko has claimed that Red Bull are 'miles ahead' of their Formula 1 rivals when it comes to their engine development, in part due to the team's aggressive recruitment strategy.
As of 2026, Red Bull, alongside all other F1 teams, will be hit with a string of new regulations.
The change in rules will see the MGU-K produce three times the electric power that it currently does; each car will also use 30kg less fuel; and no new carbon from fossil fuels will be released into the atmosphere.
READ MORE: F1 legend claims regulations made in FAVOUR of Verstappen
The introduction of a specific engine cost cap is also aimed at forcing car manufacturers to come up with innovative solutions.
Christian Horner has been vocal of his scepticism of the pending rule changes, something that led Mercedes team principal Toto Wolff to claim the Red Bull chief is 'frightened' due to the fact their engine programme is running behind schedule.
Yet Marko has now hit back at these claims, insisting that they are on track, in part thanks to poaching some key members of staff from Mercedes and Ferrari.
Marko: Red Bull miles ahead of F1 rivals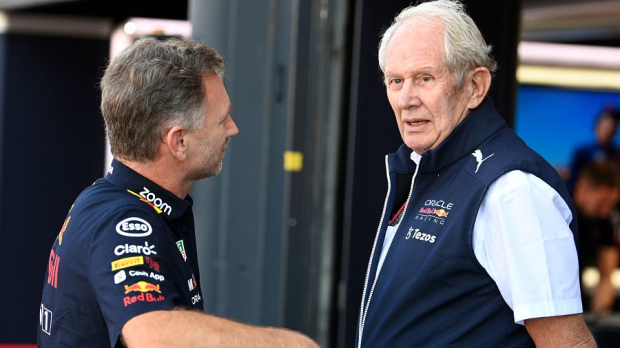 "I don't think we're technically behind," he told Motorsport-Total.com. "We got people from Ferrari, Mercedes, Renault and Cosworth [for the engine department].
"We have Ford as a partner in the sector. We have absolute top people when it comes to combustion engines. And we have two very bright minds on the electric side."
Marko also emphasised that Red Bull's new engine factory in Milton Keynes is 'state of the art', going on to insist that the team are clear of teams such as Ferrari and future F1 rivals, Audi.
"In August, we are still running a complete combustion engine with MGU-K and battery," he added. "There we are miles ahead of Audi, we are miles ahead of Ferrari, and Mercedes is about the same."
READ MORE: Who is Helmut Marko? The genius behind Red Bull rise to power