Former Ferrari chief SAVAGES team with scathing verdict
Former Ferrari chief SAVAGES team with scathing verdict
Former Ferrari chairman Luca di Montezemolo has delivered a scathing verdict on the lack of progress at the team and labelled them Formula 1 'extras'.
The influential Di Montezemolo presided over the Scuderia's period of domination in the early 2000s, with Michael Schumacher dominating the sport.
He stepped down from his role in 2014, however, but has continued to keep a watchful eye on the stuttering constructor's struggles in recent years.
Ferrari's last world championship arrived in 2008 while their most recent drivers' title came courtesy of Kimi Raikkonen in 2007, underlining their stark decline.
Di Montezemolo has admitted he expected more of a fight from the historic side.
READ MORE: Horner agrees with Ferrari as he SAVAGES Mercedes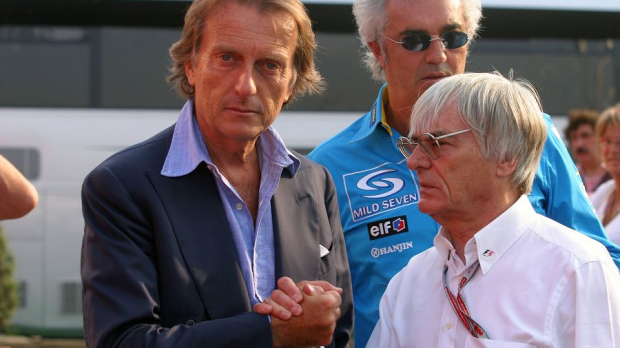 Ferrari drivers 'least of the problems'
"As a fan I dream of a Ferrari not that always wins, but that fights for the title until the last race," he told Quotidiano Nazionale.
"As in 1997, 1998, 1999, 2008, 2010, 2012. You can lose, but as protagonists, not as extras."
Despite their woes in comparison to the likes of Red Bull, Aston Martin and Mercedes, Charles Leclerc is said to have committed his future to Ferrari.
On the superstar driver, Di Montezemolo said: "He's good and I don't think there are free riders stronger than him. But in the present who drives the red is the least of the problems.
"As president I had built a dream team, from Schumi to [Jean] Todt, from [Ross] Brawn to [Rory] Byrne."
READ MORE: Reports: Leclerc signs RECORD-BREAKING new deal with Ferrari