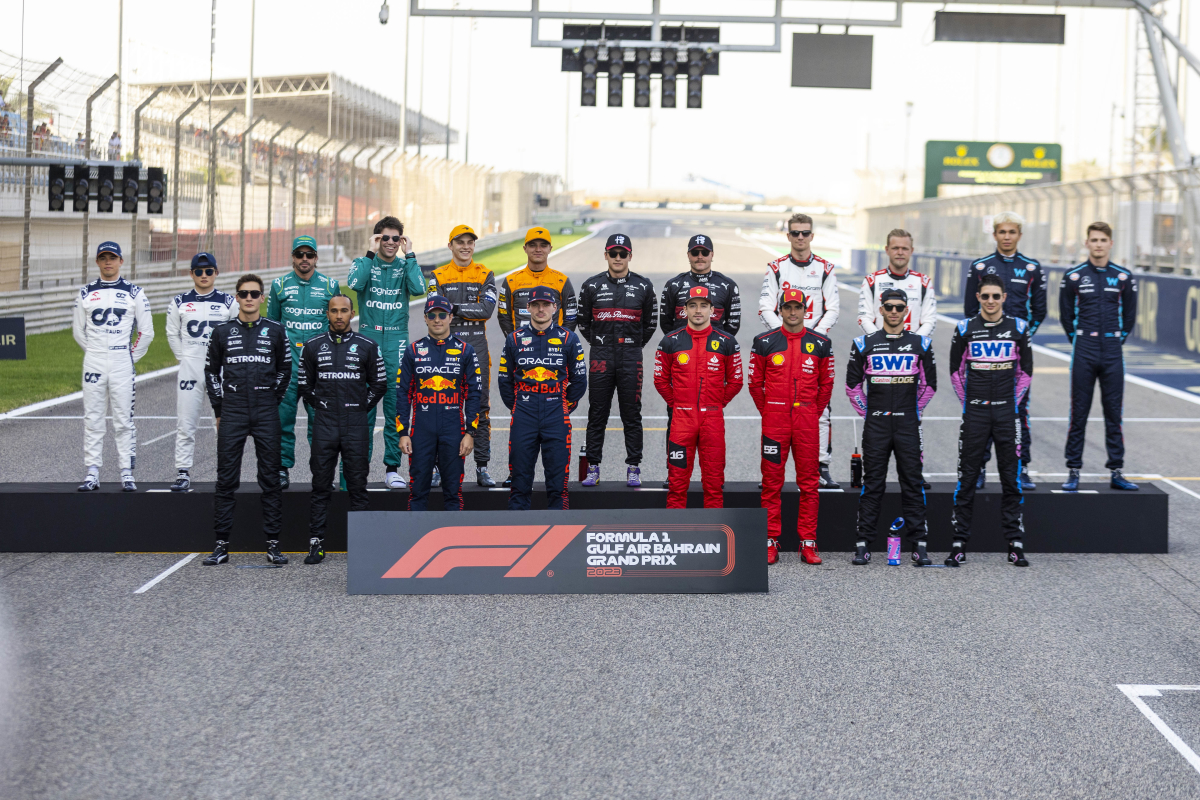 F1 pundit issues DAMNING Mercedes verdict as he hands out report cards
F1 pundit issues DAMNING Mercedes verdict as he hands out report cards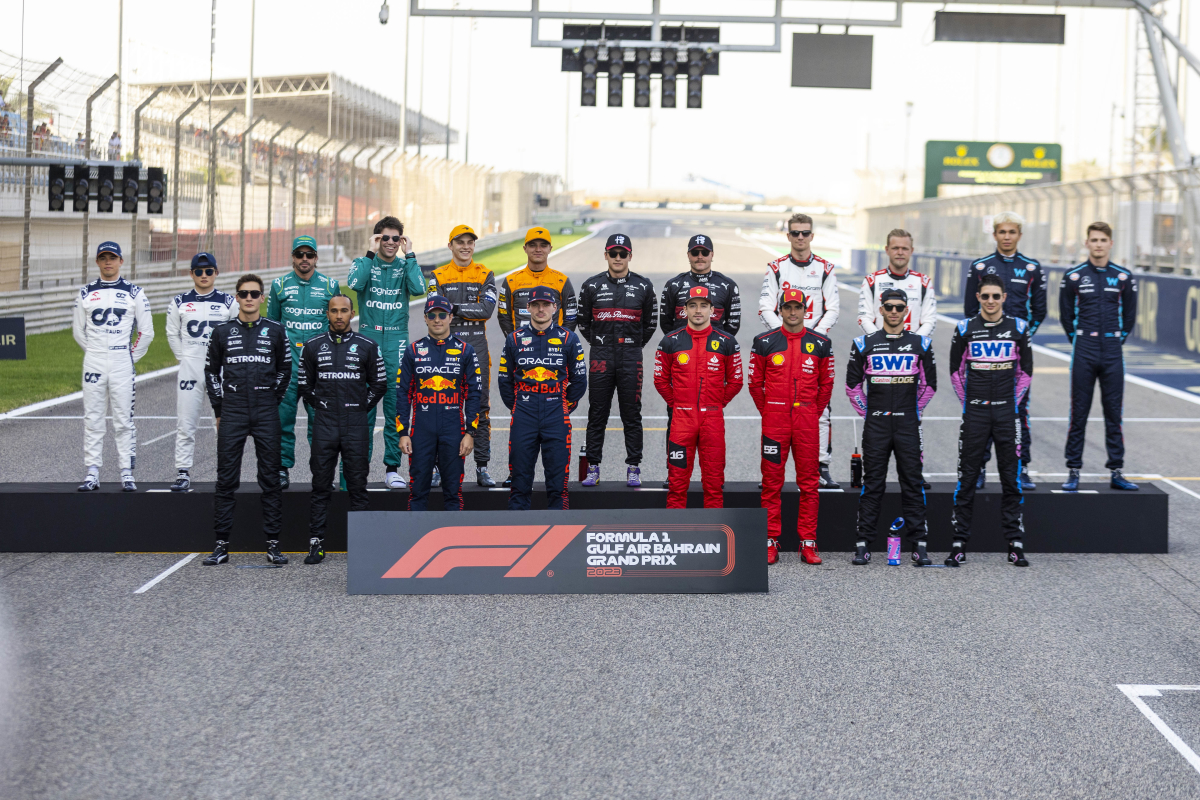 Ted Kravitz has issued scathing verdicts to several F1 teams in his mid-season report cards, saying that Ferrari needs 'more pace and fewer mistakes' while Alfa Romeo 'must do better'.
Predictably, the F1 pundit was overwhelmingly positive about championship leaders Red Bull, and offered some solid praise for chasing teams Mercedes and Aston Martin.
However, some of the team further down the grid felt his wrath. Kravitz said Alpine's start to the year was 'sluggish' and noted no solid improvement, while he urged Haas's team principal Guenther Steiner to improve on the team's tyre issues.
As published in a Sky Sports F1 video, here's his verdict on the F1 teams' performances so far...
Leading the pack
Kravitz said of championship leaders Red Bull, whose drivers Max Verstappen and Sergio Perez have claimed every single Grand Prix victory this year: "Well done Red Bull Racing.
"You've demonstrated supreme consistency, confidence and skill, and I have no doubt we'll be seeing successful outcomes for you this year. A very good report."
When it came to Mercedes and Aston Martin, which are P2 and P3 in the championship as it stands, Kravitz had words of encouragement.
He said of Mercedes: "You have been participating enthusiastically since you changed your ways, and while we're seeing flashes of you old self, Hamilton, a lot more was expected from you this year."
"Keep up your learning, and you're set for a runner-up spot."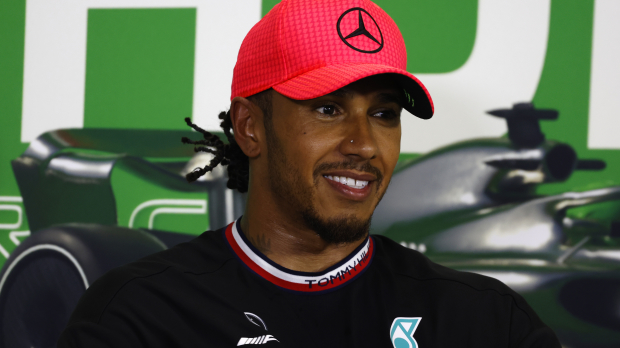 In Aston Martin's case, he credited Fernando Alonso with the team's strong showing.
Kravitz said: "Now look, after a terrific start – yes, I'm looking at you Alonso, you seem to have lost your way."
"Aston Martin, do you actually understand the curriculum? Are you ok, has anything changed?"
Room for improvement
Kravitz had words of wisdom for Ferrari. The team has had a roller-coaster of a season so far, with Leclerc managing to scrape a couple of podium appearances.
He said: "Flashes of the old Leclerc ability, I see, but a little disappointing overall. More pace and fewer mistakes, please, Ferrari."
McLaren were praised for their hard work improving the car after a poor start to the season, but were urged to keep up the effort.
Lando Norris was also jokingly reprimanded for breaking Verstappen's trophy at the Hungarian Grand Prix.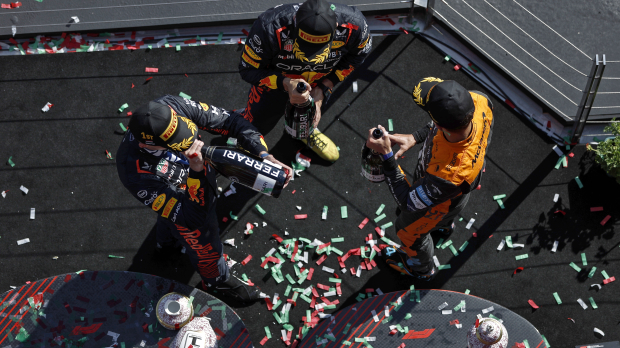 Kravitz continued: "There you go, McLaren, hard work does pay off.
"At the start of term we were most concerned but there has been tremendous progress to turn around the year that had started so poorly. Keep it up – but Norris, detention, for destruction of property!"
Williams also had a positive report from Kravitz, with Alex Albon singled out for his impressive performance.
Kravitz said of the team: "Alex, well done, and excellence report. You should be proud. I'm looking forward to seeing your ability at tracks more suited, such as Belgium and Monza.
"Logan, you're settling in nicely from Florida. A little more consistency will pay off."
Seriously struggling
Some teams fared less well in Kravitz's assessment. Alpine, Haas, Alfa Romeo and AlphaTauri all received less-than-glowing feedback from the commentator.
Kravitz said of Alpine: "Dear oh dear. It was a sluggish start to the year, and it's got worse. The last attempt was a calamity, and now I'm seeing a distinct lack of support.
"The fight is on track with your competitors Alpine, not with yourselves. Ocon, nice job in Monaco though, son. And Gasly, excellent yesterday."
While he praised Kevin Magnussen and Nico Hulkenberg on their speed over one lap, Kravitz directed criticism at team principal Steiner, saying: "Guenther, you really must get a grip on these tyre issues. They're holding you back."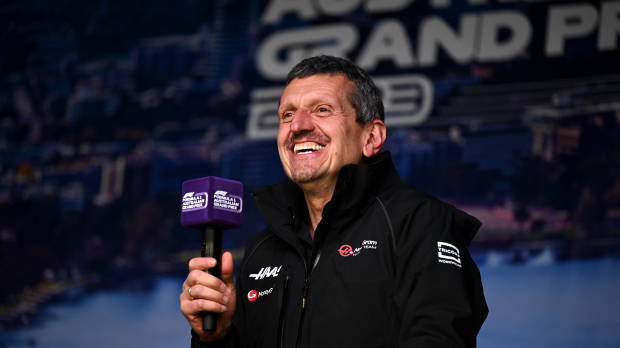 Alfa Romeo also needed work in Kravitz's eyes. He said of the team: "Oh dear, Alfa Romeo Sauber, we expected much more from you after a few early points.
"And there was some promise on the Budapest grid, but it wasn't capitalised on and progress is not being made. Must do better."
And at the bottom of the pack came AlphaTauri, which was criticised for its 'absence of any solid ability to deliver improvements'.
Kravitz commented: "As for you AlphaTauri, two measly points finishes attest to the loss of focus and absence of any solid ability to deliver improvements.
"De Vries's lack of attendance has been noted. We can only hope your recent breath of fresh air restores results."
READ MORE: Mercedes name Russell replacement for THIS SEASON