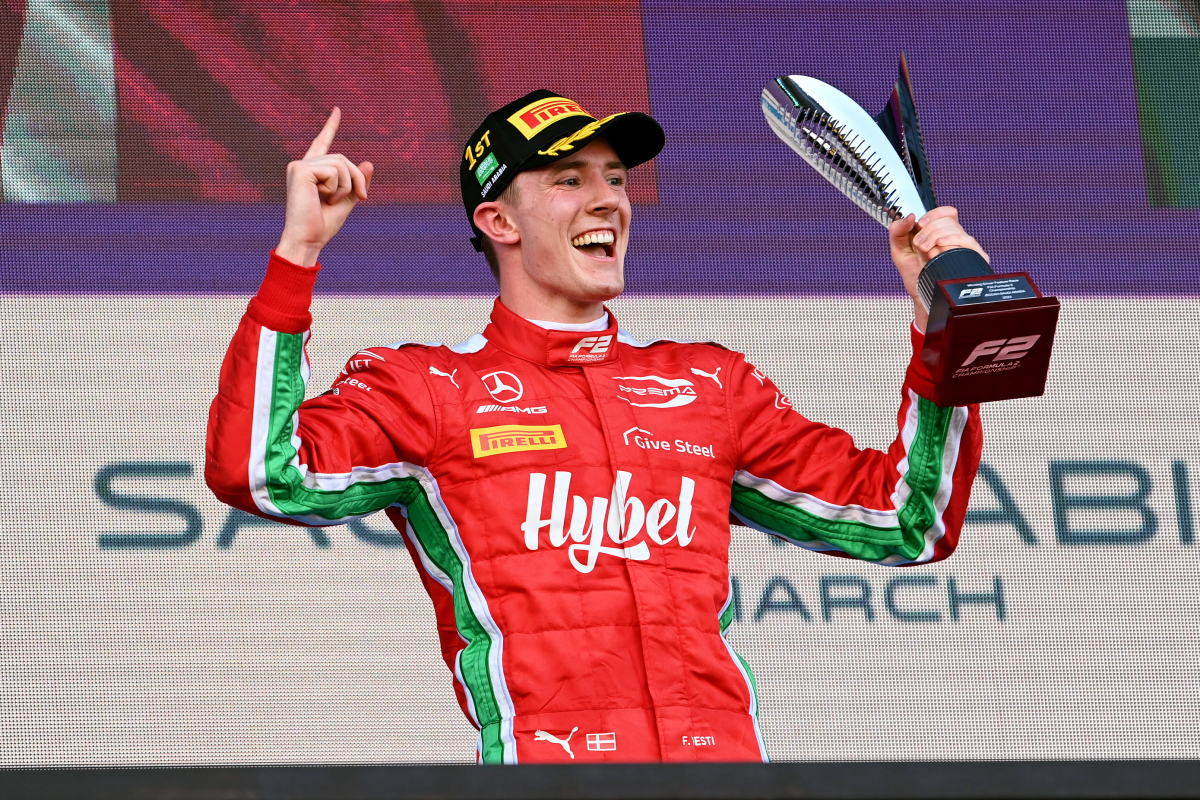 F2/F3 Power Rankings – Mercedes junior Spa crash throws title race wide open
F2/F3 Power Rankings – Mercedes junior Spa crash throws title race wide open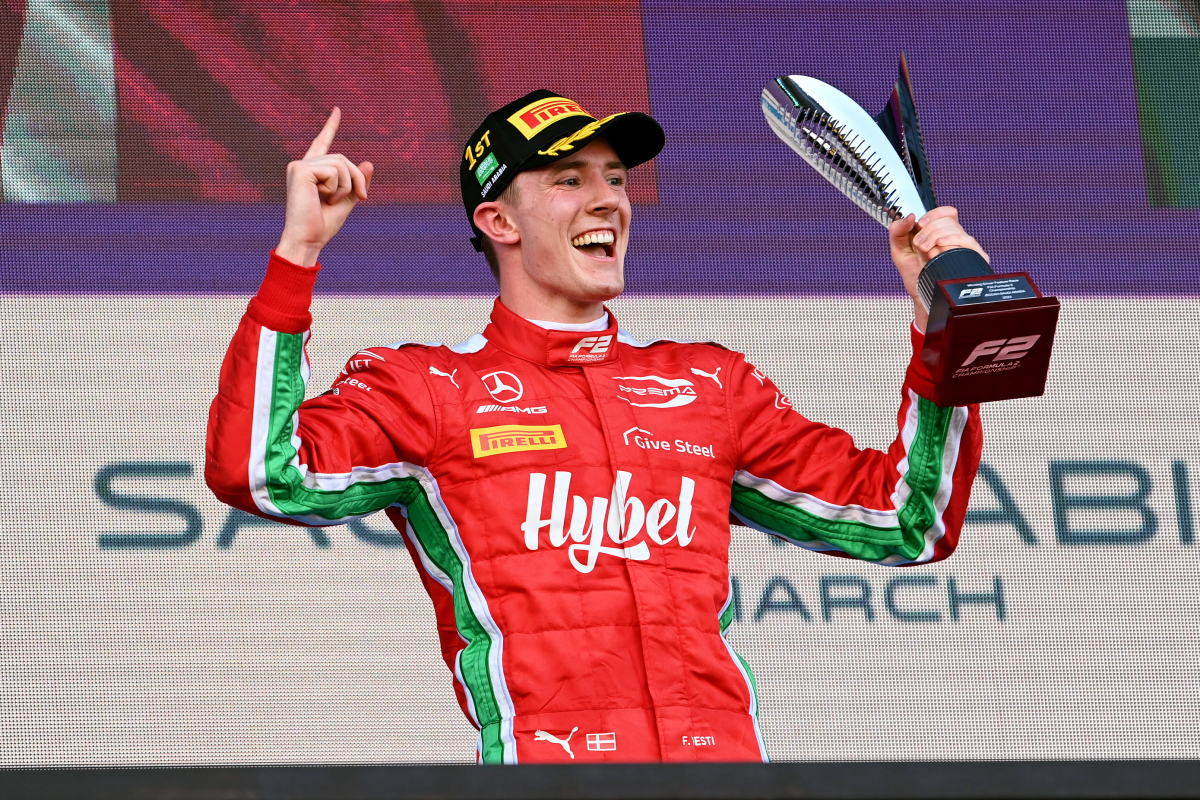 What a weekend for the neutrals in Formula 2 and Formula 3, with an awful round for both championships' leaders and a couple of the wildest F3 races you could imagine.
Frederik Vesti's reconnaissance lap crash could be the turning point of the F2 title race, especially with the sizeable point swing in Theo Pourchaire's favour.
Meanwhile, Gabriel Bortoleto's point-less Spa trip on the first weekend he could've wrapped up the F3 title means it goes down to the wire in Monza, but he still somehow leaves for the summer break as the runaway leader.
READ MORE: Best F1 TV commentators and presenters: GPFans Broadcaster Power Rankings
Formula 2
Enzo Fittipaldi - A
An up-and-down season for Enzo Fittipaldi seems to be the story of his racing across Formula 2 and Formula 3, but it'll all be worth it for this Spa-Francorchamps trip.
The Brazillian's first win in either of F1's support categories came slightly fortuitously from Jehan Daruvala's bizarre headrest-induced retirement; however, he still had to overtake Richard Verschoor for P1, not knowing the Dutchman would later suffer a disqualification.
Sunday looked as though Fittipaldi's self-belief levels were at an all-time high, and his scrappy fights with teammate Zane Maloney en route to P3 said to me that Fittipaldi feels like the top dog at Rodin Carlin now he knows how to win.
Theo Pourchaire - A-
Consistency wins championships, and Pourchaire regained the championship lead for the first time since Baku after a brace of P2 finishes as Vesti left Spa with just three points.
Unlike Fittipaldi, who had to pass Verschoor on-track in the Sprint Race, Pourchaire benefitted from the VAR driver's throttle map disqualification to score P2 on Saturday.
However, he was the best driver on the standard strategy in the Feature Race and might consider himself unfortunate to miss out on his second 2023 win because of the late-race Safety Car that greatly aided Jack Doohan.
Jack Doohan - B+
That's a clean sweep for Doohan in July for making my top-three F2 drivers after a month that has transformed his 2023 season.
Two Feature Race wins in two Sundays will see Alpine's Australian head into the summer break thinking he can still gatecrash this year's championship fight with six races remaining.
Yes, Doohan's win only came after the alternate strategy gamble paid off, but he did keep pace with the frontrunners on the hard tyre until Crawford's retirement triggered the safety car.
Had he qualified one place higher on Friday for the reverse grid pole, it might've been a double win for Doohan, who closed the gap to P1 down to 38 points from 53.
Formula 3
Caio Collet - A
A top weekend for Brazil, with Caio Collet and Enzo Fittipaldi surging to Sprint Race successes in Spa's Saturday, helped numb the pain of the nation's World Cup loss to France and Bortoleto's first 2023 retirement.
Collet is quite the enigma — sometimes right on the pace, but so often sitting nowhere in the 30-strong grid.
This weekend was the one time in 2023 that it looked like he, not Bortoleto, was the best Brazilian in F3.
Of course, the safety car running aided the win on Saturday a little, but it was his pace on the dry tyres among the wet-tyre gamblers that impressed me most, finishing P5 on the cold, damp track, some eight seconds ahead of the next slick-tyre driver.
Taylor Barnard - A
Toss a coin and choose whether Barnard or Collet wins the best F3 driver in Spa, as the two operated on another level across both Saturday and Sunday.
Between Barnard and teammate Nikita Bedrin, I can't remember seeing Jenzer cars in the top 10 so much, and the British racer's P2 on Saturday, surviving the safety car restarts, was well-earned.
Yet, Barnard's resilient defence on Sunday from Christian Mansell's relentless onslaught in the Feature Race to secure a sensational victory — Jenzer's first since Yuki Tsunoda's in 2019 — suggests this teenager is the unsung hero from F3 this year.
Sophia Floersch/Paul Aron - A-
I toyed with giving an honourable mention to either of these drivers, but it seemed unfair to leave either out of my top three, so I'm splitting the final position.
Paul Aron is having a remarkable run in the last half of the season and should've won the Spa Feature Race if not for the ill-fated pit stop decision to switch to dry tyres.
Passing 10 cars to rise from P11 to P1 before Les Combes in a single lap is an unreal achievement, no matter the tyre advantage, making Aron's onboard footage of his Feature Race's start essential viewing for race fans.
Yet, Sophia Floersch's achievement of taking her first points of 2023 — and PHM Racing's first in F2 or F3 — with a historic P7 finish is a moment in time few should forget.
The gamble to start on wet rubber worked for the German racer, and her top-10 result may go down as a seminal juncture in women's fight for equality in F1's racing ladder as the first point-scoring female racer in FIA Formula 3.
Jim's 2023 Ongoing rankings
I can't punish Vesti or Bortoleto for their disappointing Belgian round, and they remain atop the rankings for now.
However, I must acknowledge the Jack Doohanaissance and the recent Paul Aron ascent in F3, so both racers make my ongoing top-10 for the first time at the expense of Gabriele Mini and Pepe Martí, whose weekend's crashes were low points of their seasons.
1. Gabriel Bortoleto - F3 (Trident)
2. Frederick Vesti - F2 (PREMA)
3. Theo Pourchaire - F2 (ART)
4. Ayumu Iwasa - F2 (DAMS)
5. Victor Martins - F2 (ART)
6. Jack Doohan - F2 (Invicta Virtuosi)
7. Dino Beganovic - F3 (PREMA)
8. Zak O'Sullivan - F3 (PREMA)
9. Franco Colapinto - F3 (MP Motorsport)
10. Paul Aron - F3 (Campos)
READ MORE: F1 Driver Salaries: How much do Hamilton, Verstappen and co earn?