Vettel moet deelname aan Race of Champions laten schieten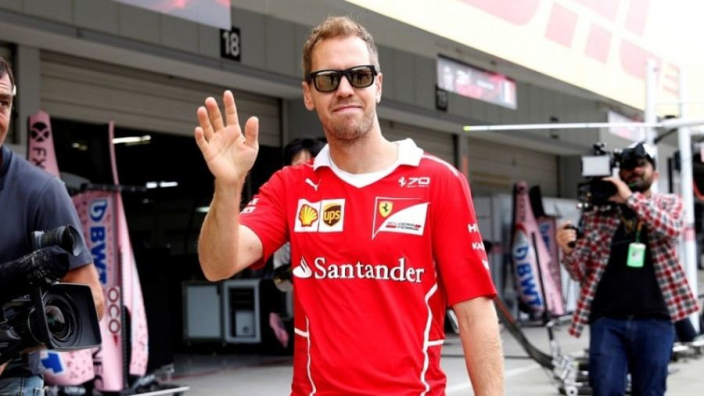 Sebastian Vettel was altijd een vaste deelnemer bij de Race of Champions, maar moet de editie van aankomend weekend aan zich voorbij laten gaan. De 2018-editie wordt verreden in Riyad, de hoofdstad van Saoedi-Arabië.
De Race of Champions wordt sinds 1988 georganiseerd, en betreft een evenement waaraan coureurs uit verschillende raceklassen kunnen deelnemen. Er wordt de laatste jaren met verschillende type wagens gereden, van rally-auto's tot circuitwagens. Vettel was altijd een vertrouwd gezicht bij dit evenement, maar moet dit jaar verstek laten gaan. De kopman van Ferrari ging er één keer met de winst vandoor. In 2015 bleek hij de snelste in het inviduele toernooi.
Tegenover Motorsport-Magazine bevestigt Vettel dat hij de Race of Champions aan zich voorbij moeten laten gaan, maar een reden geeft hij niet. "Helaas zal ik deze editie van de Race of Champions overslaan. Ik wil iedereen die er wel aan meedoet heel veel plezier wensen", zo zegt hij. "De races zijn kort, maar erg intens en leuk. Ik ga het zeker missen dat ik dit jaar niet kan deelnemen."
Naast zijn deelnames aan de Race of Champions, deed Vettel ook mee aan de Race of Champions Nations Cup. Dit betreft een competitie waarin landen onderling de strijd met elkaar moeten aangaan. Vettel vormde in 2007 en 2012 een onverslaanbaar duo met voormalig top-coureur Michael Schumacher.