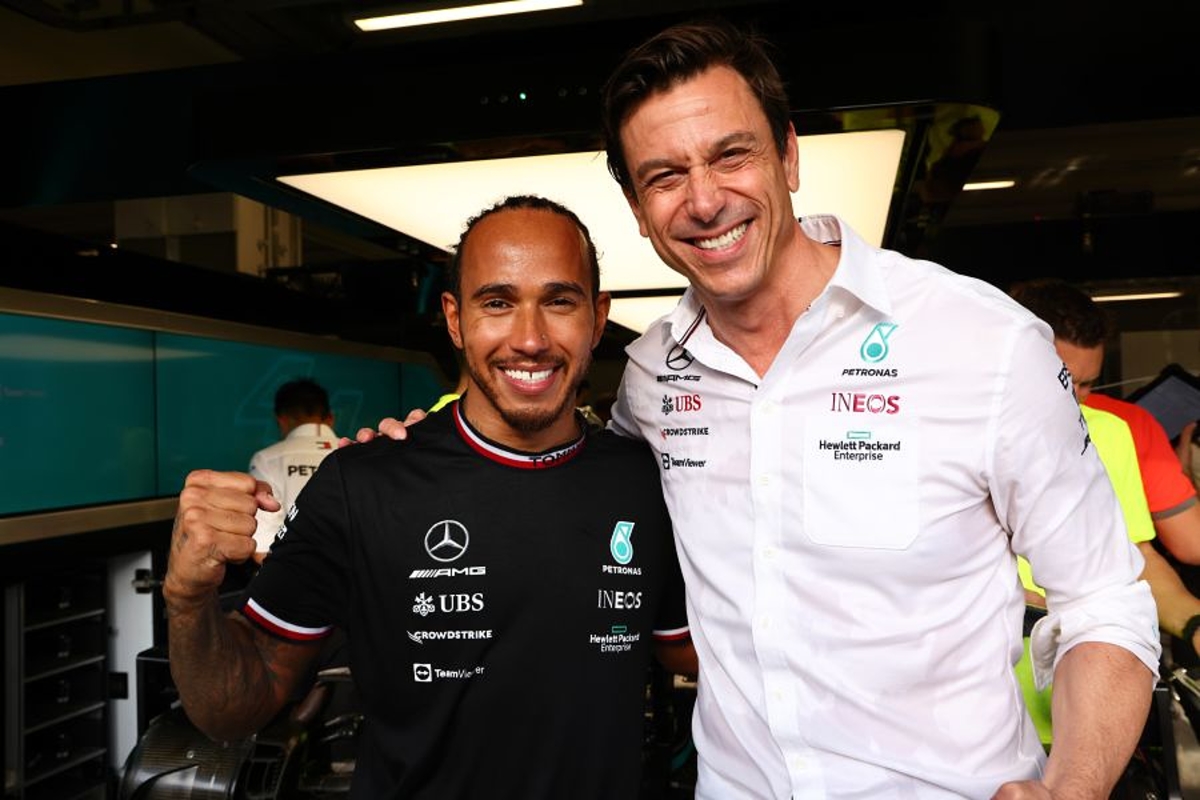 Wolff reveals how Hamilton 'spectacularly lifted Mercedes'
Wolff reveals how Hamilton 'spectacularly lifted Mercedes'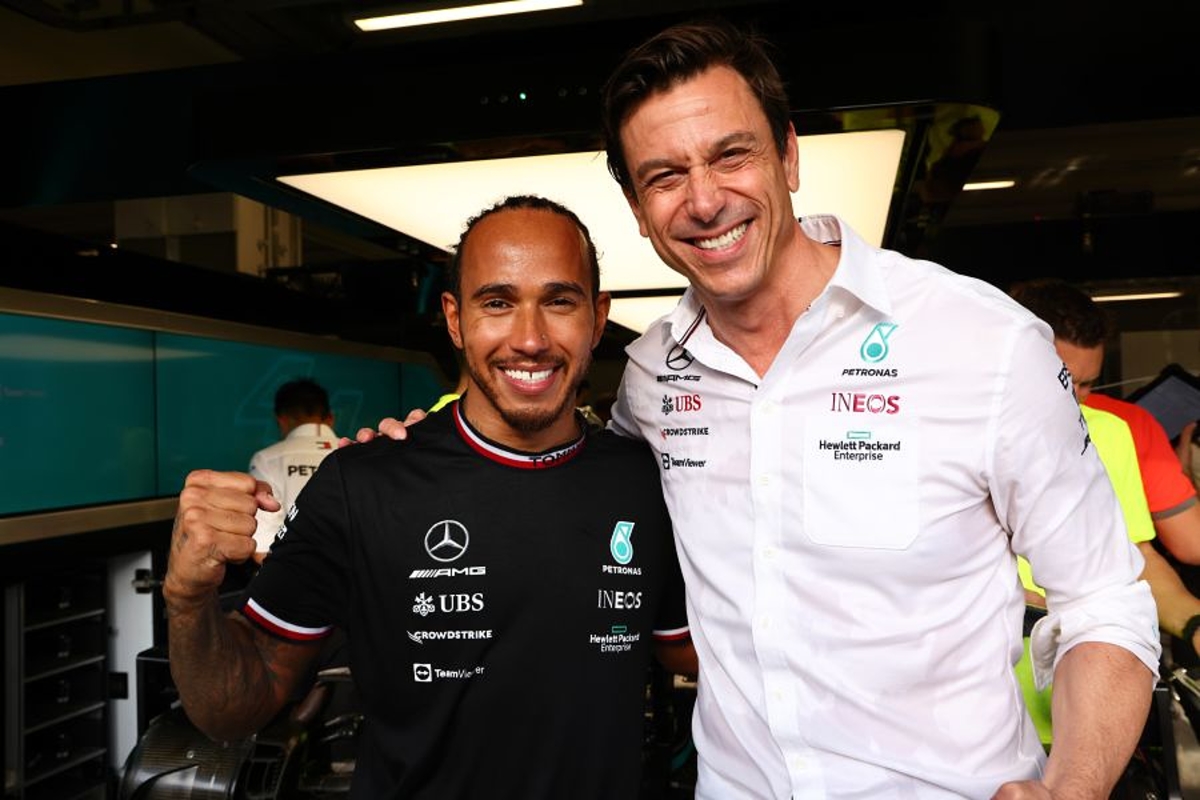 Toto Wolff has hailed the "spectacular" ability of Lewis Hamilton to lift Mercedes during a torrid 2022 season.
Mercedes endured one of its worst campaigns since returning to the F1 grid in 2010, with George Russell securing the team's only victory in the penultimate outing of the year.
The season marked the first of Hamilton's F1 career without a race win but despite this, Wolff believes the team mentality shown by the seven-time champion was a step up on what he had displayed before.
Speaking in an end-of-year interview with GPFans, Wolff said: "He rose to a level that went much beyond what Lewis was before, for the team, and in the car.
"We all have our bad moments, and when one of us had it, then Lewis picked us up.
"I remember debriefings where he said afterwards, 'Guys, let's not be down. Let's pick ourselves up. There is more to come, more to win. Let's go!'
"And the other way round. We keep supporting him when there is a tough session or a tough race as we had, so I would say spectacular team behaviour."
Hamilton 'not a contractor'
Hamilton has raced with Mercedes since 2013, leading to Wolff recently describing the driver as being part of the management structure within the team.
Expanding on this, Wolff said: "I must say that before we would call drivers contractors, they come and go.
"But that is totally different with Lewis. He is a valuable and recognised team member.
"And I need to mention George here, too, because he came into this team with the belief we were going to fight for wins and championships, and we were far off.
"He stayed very rational and was very logical in the assessment of the car.
"The two of them made a big difference working together."
Additional reporting by Sam Hall