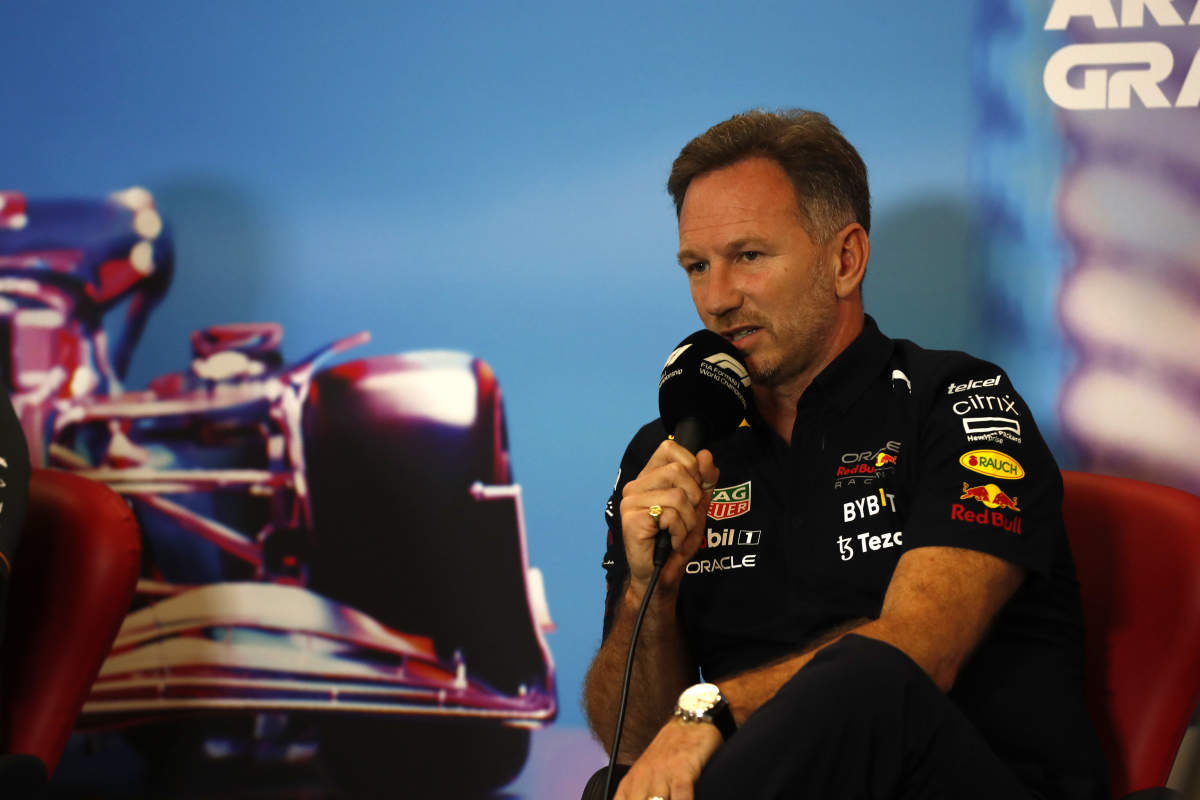 Horner slates "hugely draconian" penalty and offers no apology for budget cap overspend
Horner slates "hugely draconian" penalty and offers no apology for budget cap overspend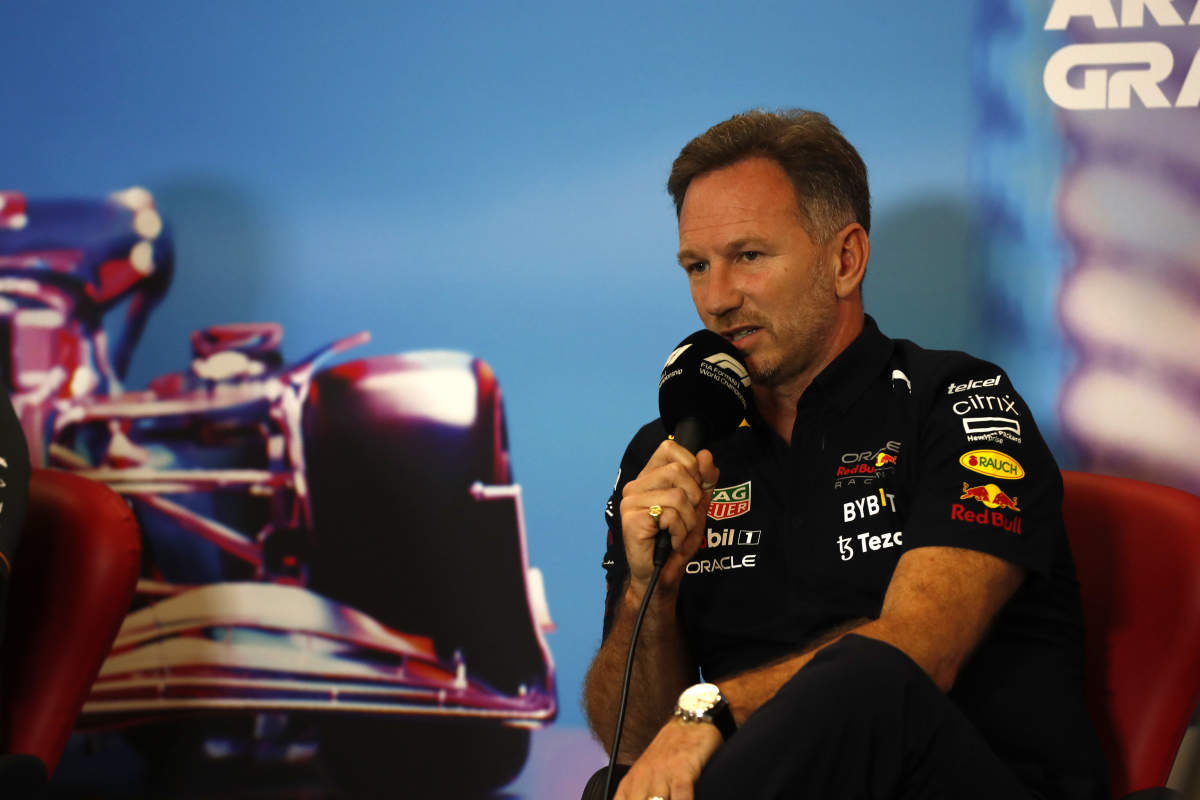 Christian Horner has slated the FIA's penalty for a budget cap overspend "as hugely draconian" that will have a dramatic effect on Red Bull's F1 title challenges over the next two years.
Horner, however, has made no apology for the fact Red Bull exceeded last season's cap by £1,864,000, and that such a figure had any impact on Max Verstappen's title triumph, with his maiden championship won in controversial circumstances.
The Cost Cap Administration [CCA] has fined Red Bull $7million - payable within 30 days - and further decreed a 12-month reduction in windtunnel testing time and computational fluid dynamics limits.
Horner claims such restrictions will cost Red Bull up to half-a-second in lap time next season.
For his part, Horner cited the fact that had Red Bull filed its documentation correctly with regard to its notional tax credits - amounting to £1,431,348 - then the overspend would only have been £432,652.
"A 0.37 percent breach, that is essentially what we are talking about," said Horner.
"We've been provided with a significant penalty, both financially and sportingly, from the $7million, which is an enormous amount of money.
"The more draconian part is the sporting penalty which is a 10 percent reduction in our ability to utilise our windtunnel and aerodynamic tools.
"I've heard people reporting that is an insignificant amount. Let me tell you now, that is an enormous amount, representing anywhere between a quarter- and half-a-second's worth of lap time.
"That comes in from now and has a direct effect on next year's car.
"By winning the constructors' championship, we are victims of our own success. In addition to that 10 percent, we have a five percent handicap compared to the second and third-placed teams.
"Just for clarity, we will have 15 percent less windtunnel time than the second-placed team in the constructors' championship, and 20 percent less than the third place - again, a draconian amount.
"So that 10 percent, put into reality, will have an impact on our ability to perform on track next year."
Red Bull draws line in the sand
Horner proceeded to detail some of the contentious points it argued with the CCA, including the fact it provides free food and beverages to its staff, so its entire catering bill had to be included in its submissions.
Additionally, there was a difference of opinion on sick pay, even though a person on sick leave has no impact on his team. Horner noted that if a sick person had died, they would have been excluded from the team's submissions.
Further, when a team member was offered "a Hollywood-style salary" from another team and was removed from the F1 programme and placed on other projects inside Red Bull for several months before eventually departing, he, too, still counted.
Red Bull has opted to draw a line in the sand rather than pursue the matter, which Horner feels could have dragged on for months.
Explaining why Red Bull has entered into an Accepted Breach Agreement with the FIA, which is an admission of guilt, Horner added: "We accept this set of regulations is immature, that there are interpretations, that this FIA administration has inherited these regulations.
"Indeed, there is an awful lot of work that needs to be done for the future.
"Had we dragged it out through the administration, to effectively go to appeal, that could have taken months, and then beyond that, the International Court of Appeal could have taken further months.
"So we could have been looking at a 12-month period to have this situation closed and the amount of speculation, commenting and sniping that has been going on in the paddock, we felt it in everybody's interests to say, we close the book.
"And we close the book here and today, we accept the penalties - begrudgingly. It's time to put this to bed and move on."
Others should apologise to us - Horner
Horner is adamant, however, that Red Bull has nothing to apologise for, either to F1 or the fans, for its administrative failings.
"To be honest with you, I think we are probably due an apology from some of our rivals for some of the claims that have been made," said Horner.
"We make no apology for the way we've performed, the way we've acted. We take it on the chin that there are lessons to be learned, and potential mistakes have been made in our submission.
"With the benefit of hindsight, 20/20 vision, everybody can be a specialist.
"But there was no intent, nothing dishonest, and there was certainly no cheating involved, which has been alleged in certain quarters.
"So I don't feel we need to apologise, there are lessons that have been learned, and everybody can learn from this.
"We've taken a very public pounding through the accusations made by other teams, we've had our drivers booed at circuits, and the reputational damage from accusations made has been significant.
"The time is now for that to stop and to move on."
Verstappen's maiden championship is clean
With regard to whether the overspend contributed in any way to laptime last year and Verstappen's first championship success, Horner was again defiant.
"There was zero benefit," insisted Horner. "Not one penny [of the overspend] was on the performance of the car.
"Max Verstappen won last year's championship fair and square. He did what he had to do on the day. He did his job, the team did its job.
"He won the race, he is the world champion.
"What we are talking about here had no effect whatsoever on the performance of his car last year.
"The fact we've paid people when they've been sick and in need, the fact we've catered for our staff, looked after our staff, has not, in any way, added to the performance on his car last year."