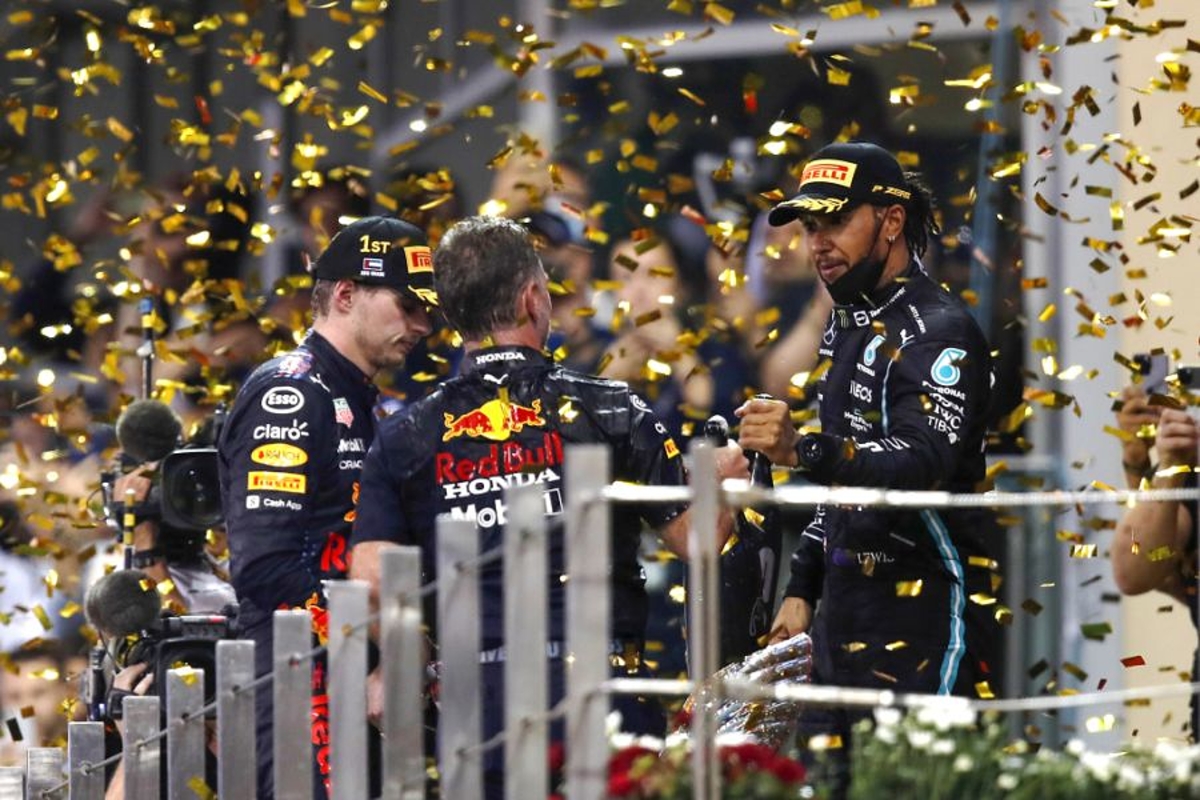 Hamilton - Red Bull budget cap breach 'another kick' after Abu Dhabi defeat
Hamilton - Red Bull budget cap breach 'another kick' after Abu Dhabi defeat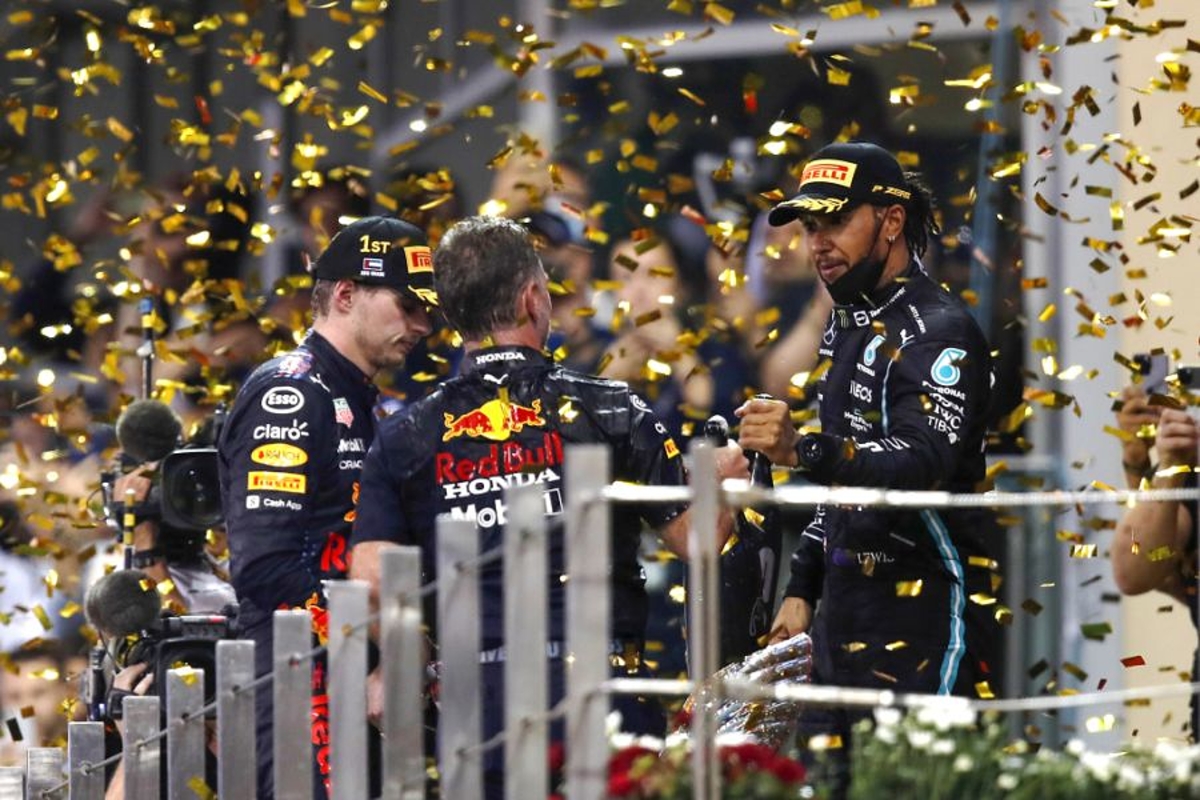 Lewis Hamilton has claimed to have "moved on" from the controversial events of last year's F1 season finale but described Red Bull's budget cap breach as "another bit of a kick".
Last year's title-deciding race in Abu Dhabi between Hamilton and Max Verstappen came to a head in the closing stages after then-FIA race director Michael Masi was cavalier with the rules.
Hamilton said: "I've moved on from it. I refuse to live in the past.
"I have already experienced that in 2007 and, as a youngster, that definitely kept me up at night and it was just negative.
"When you hold on to some negativity, when you hold on to hate or whatever it is, it is just holding you back.
"I'm going up and I am going forwards, regardless of what's happened in the past. I chose not to dwell on it. There is nothing I can do about [what happened] back then. I gave everything, and I sacrificed.
READ: Hamilton claims F1 is "stuck with me" as Mercedes contract talks confirmed
"But I am willing to do it again. So that's what I'm trying to work towards."
Hamilton "buried" pain returns
But the events of Abu Dhabi have been called into question again after Red Bull was recently adjudged by the FIA to have breached the strict $145million budget cap.
The infraction is believed to be no more than $2m but Red Bull maintains it was within the limit.
"When you heard going into Singapore about this cost [cap] thing that, for sure, [it] brings up a little bit of emotion," added the seven-time champion.
"Because you kind of buried it and moved on and then it comes back up, and then it's like another bit of a kick.
"That just bought it all kind of fresh again."