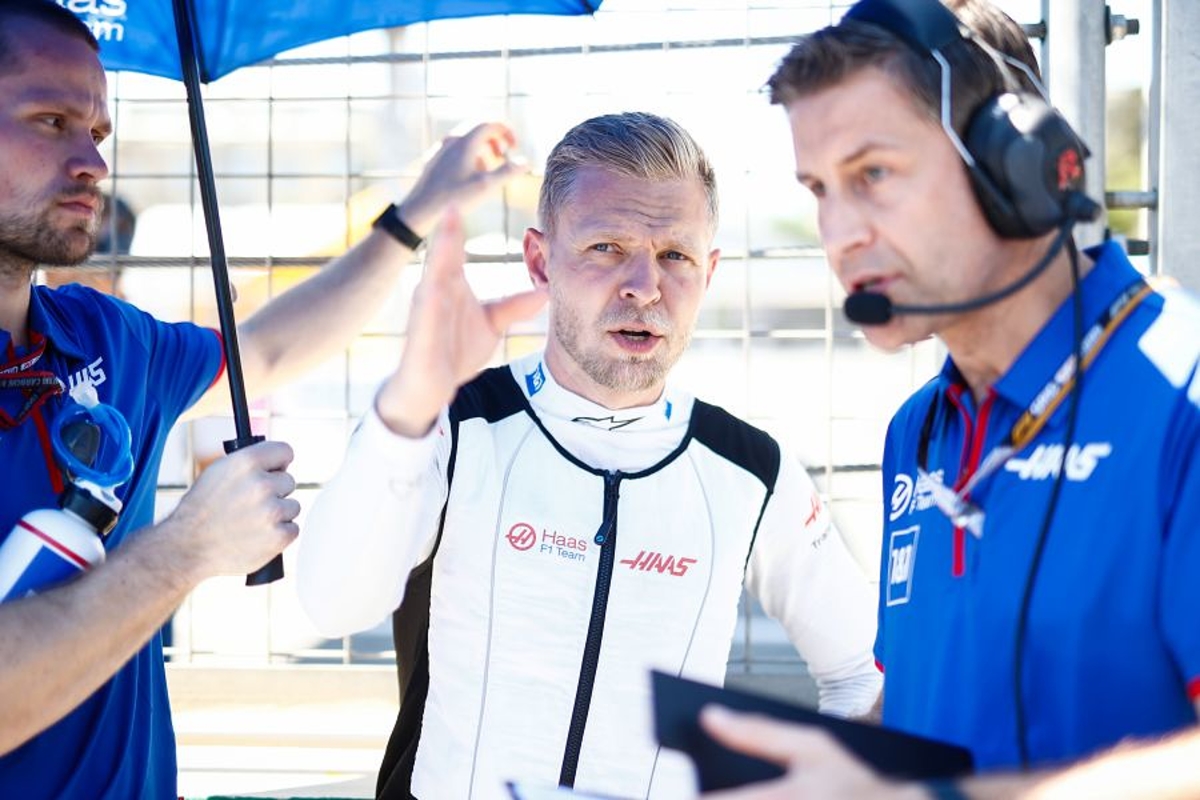 Magnussen fumes over "bulls**t" Red Bull penalty escape
Magnussen fumes over "bulls**t" Red Bull penalty escape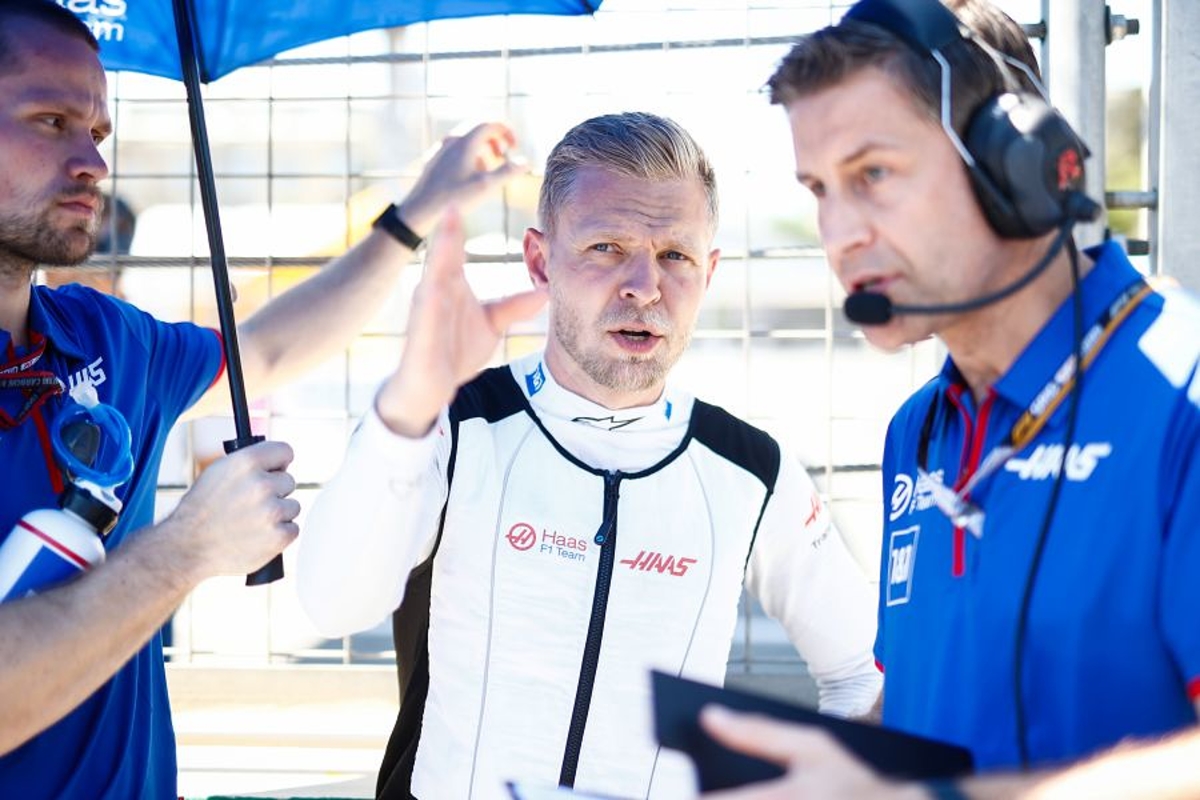 Kevin Magnussen has slated the United States Grand Prix stewards' decision not to show Sergio Perez a black and orange flag for a mechanical issue as "bulls**t".
The Haas driver has fallen foul of the rule, which forces drivers to return to the pits to repair potential safety hazards, on three separate occasions this season with his front wing endplate loosened through contact.
All three incidents took Magnussen out of point-scoring positions and left him fuming due to the lack of such interference from the FIA in recent years for similar scenarios.
Perez made contact with Valtteri Bottas' Alfa Romeo on the first lap at the Circuit of the Americas but despite the Red Bull's endplate flapping for a number of laps, no such pit demand was made by race control.
The bodywork eventually flew off when making a move on the Aston Martin of Lance Stroll, with Perez able to continue for the rest of the race without it.
Haas launched two protests post-race, one against Red Bull and one against Alpine with Fernando Alonso also alleged to have committed a technical infringement.
READ: Red Bull escape sanction as Alonso suffers stop-go penalty
Whilst the Spaniard was hit with a penalty, which Alpine has appealed, Red Bull and Perez escaped punishment.
When told of Perez's damage ahead of the protests and the fact the Mexcian was not told to pit, Magnussen replied: "Well that's bulls**t, isn't it?"
Magnussen praises Haas for bold gamble
Magnussen started the race 13th on the alternate hard tyres but was initially held up by the spinning Ferrari of Carlos Sainz.
Safety cars in the first half of the race could have derailed Haas' strategy, but the Dane was able to stretch his second stint on a set of mediums to secure ninth, which will become eighth is Alpine's appeal against Alonso's penalty is dismissed.
"I have to say, the team did a great job," said Magnussen.
"We pulled off a one-stop strategy, which is just great work from the team.
"I couldn't have done that without the guidance and preparation that the team provided, so really proud of them.
"We got a bit of our luck back after getting boxed in on turn one. I was in a decent position in P13 or something and then just got stopped by that Ferrari and was last, so happy to at least get some of that fortune back."