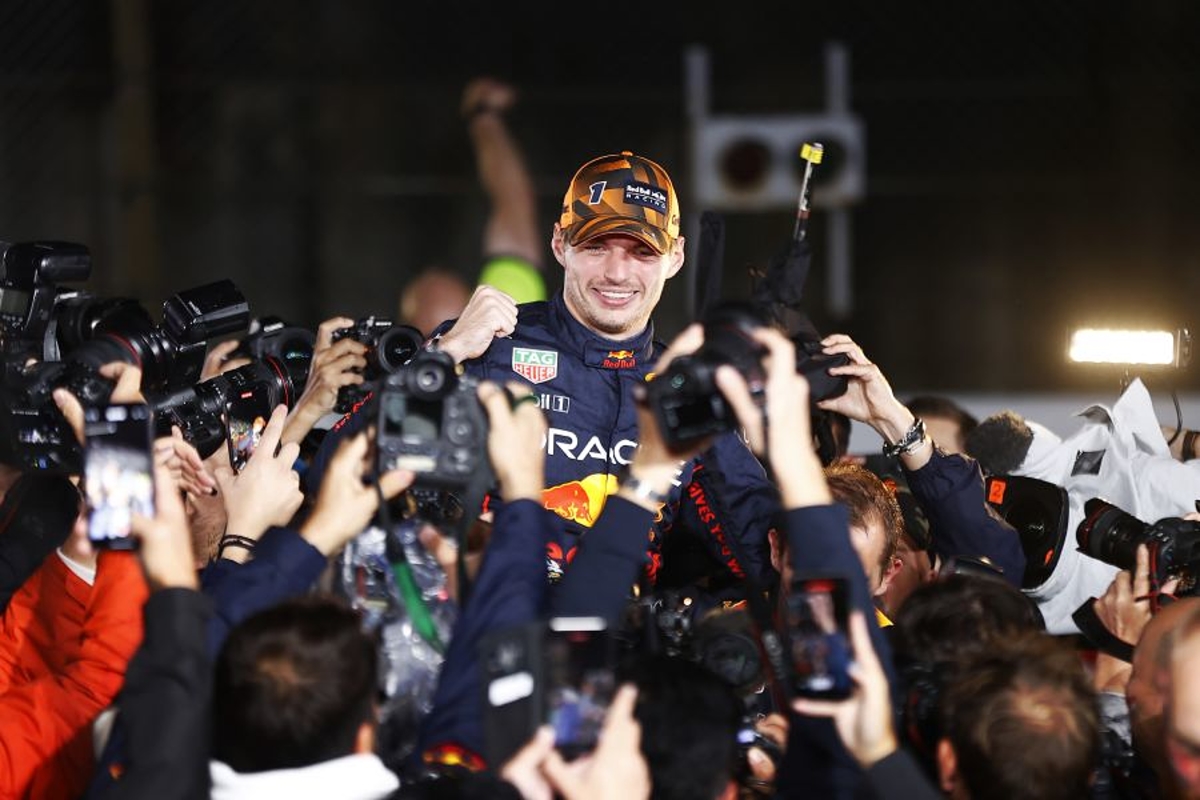 Verstappen hails "very special" Japanese title triumph
Verstappen hails "very special" Japanese title triumph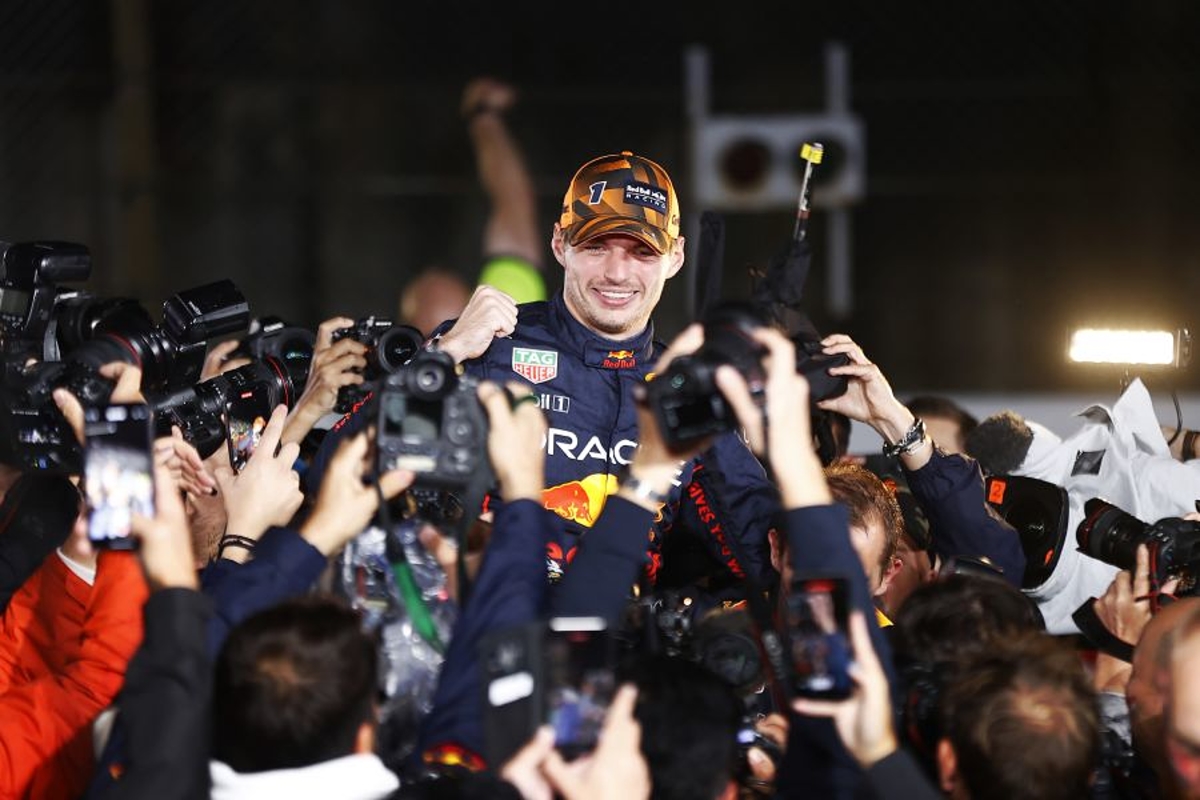 Max Verstappen conceded it was "very special" to clinch his second world championship in front of the passionate Japanese Grand Prix crowd.
The Red Bull driver dominated the curtailed race at Suzuka but with second-placed Charles Leclerc penalised for his last corner move in defence against Sergio Perez, Verstappen was declared champion.
The penalty for leaving the track and gaining an advantage was issued after Verstappen had completed his the parc fermé interview, with the Dutchman ushered back towards the microphone after the news was confirmed.
There was added value to clinching the championship at Suzuka, given Red Bull's ties to Honda and the absence of the Japanese GP en route to Vestappen's first triumph.
As the crowds roared, a surprised Verstappen responded: "Well, what can I say? Incredible, of course! Very special also to do it here in front of all the Japanese fans. Incredible."
The race had been started in wet conditions but stopped after just two laps after Carlos Sainz crashed into the barriers and caused a safety car, which eventually led to a red flag as rain intensified.
The race was re-started after a delay of over two hours, with the time limit of three hours being hit with the race just passing the half-distance mark.
But with the race finishing under green flag conditions, this was enough for full points to be awarded and give Verstappen the championship.
He added: "I am just very happy that we got to race at the end. It was raining quite heavily and it is just really tough for us to drive at the moment. Luckily we got quite a good amount of laps in.
"The car was flying in the inter conditions as well. Very happy to win here and also the fans, who stuck around, it was getting a bit dark at the end but very happy we could race here."
"I was just very happy that we had a race. Leaving here without the race would have been terrible."