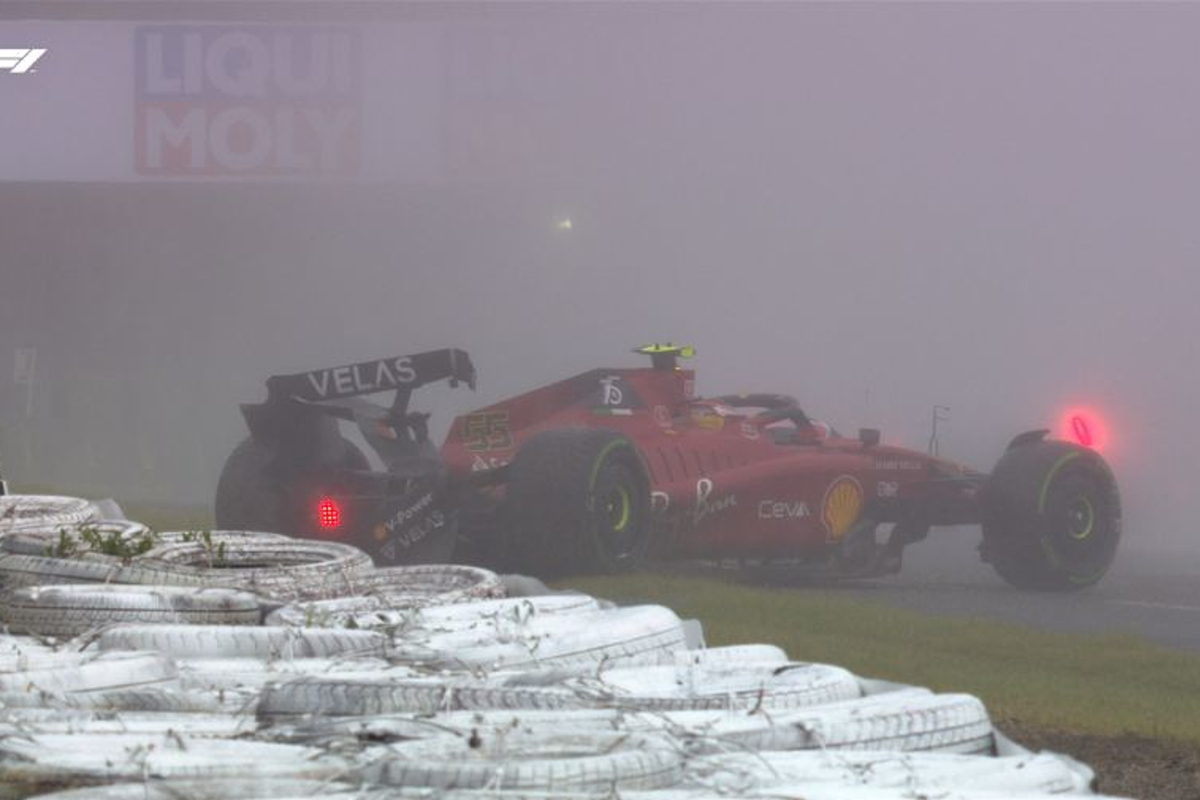 Sainz hints Japanese GP "impossible" start caused by F1 public pressure
Sainz hints Japanese GP "impossible" start caused by F1 public pressure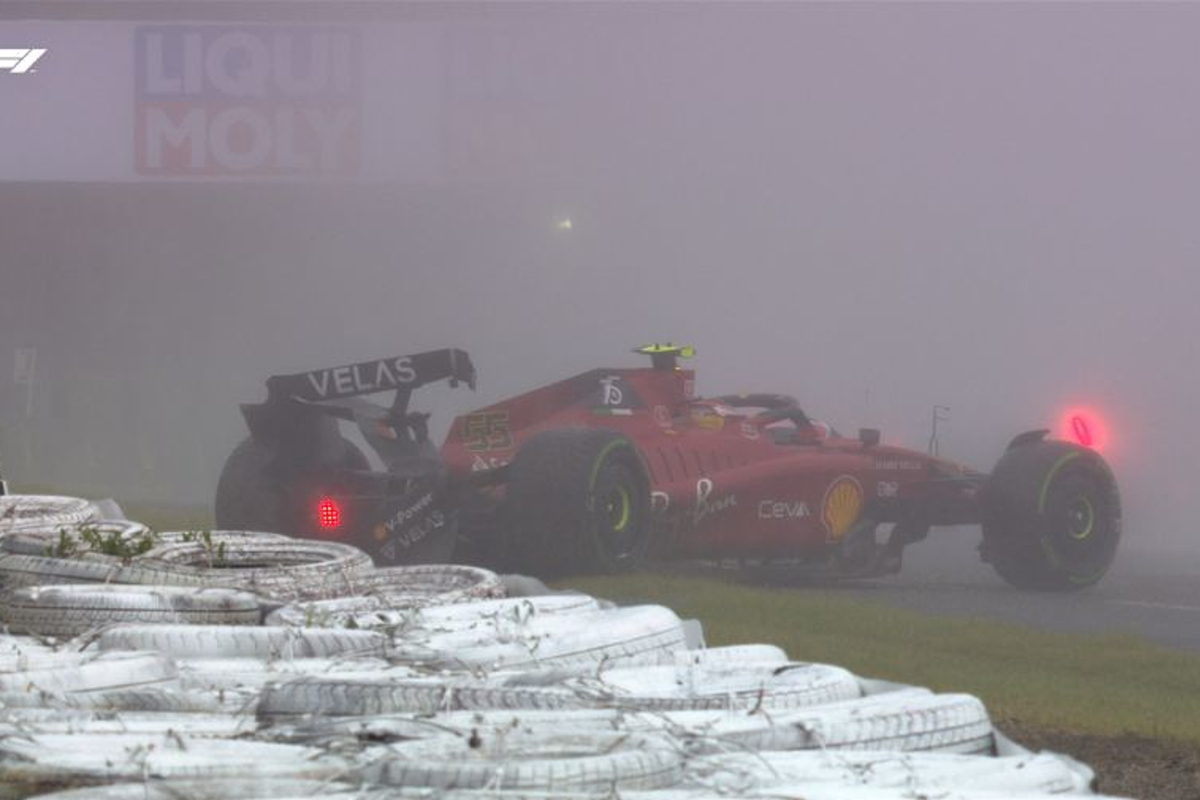 Carlos Sainz believes public pressure calling for F1 to create high drama led to a "dangerous" situation at the start of the Japanese Grand Prix after crashing out on the opening lap.
Despite heavy rain, the race got underway from a traditional standing start at Suzuka, quickly resulting in Sainz losing control of his Ferrari at the Spoon corner, spinning to the inside of the right-hander before crossing across the track and into the barriers.
With visibility poor, there were numerous other incidents on the first lap and after the safety car was called, red flags were eventually thrown at the end of the second lap.
Asked whether a standing start was the right decision in the conditions, Sainz said: "Maybe the best would have been a rolling start on extremes, but anyway it was going to get worse... just to avoid any dangerous situation.
"But then if we start in a rolling start on extremes then everyone complains that Formula 1 doesn't race in the wet.
"When you see the situation, how can you drive an F1 car at 300mph without visibility?"
Sainz 'lucky not to be hit'
After spinning back onto the track, Sainz was a sitting duck as the rest of the field drove through the spray and he believes he was fortunate not to be hit by another driver.
"Obviously, [I am] disappointed for crashing the car but the conditions were pretty much impossible with the visibility and the intermediate tyres the aquaplaning was crazy.
"I tried to get out of Checo's slipstream to see something but as soon as I did I got more water on the tyre and I got into aquaplaning which sent me into a spin, then you're down to luck.
"Everyone coming behind you doesn't see you, they cannot see where you are. You are in the middle of the track so you are just praying for someone not to hit you."