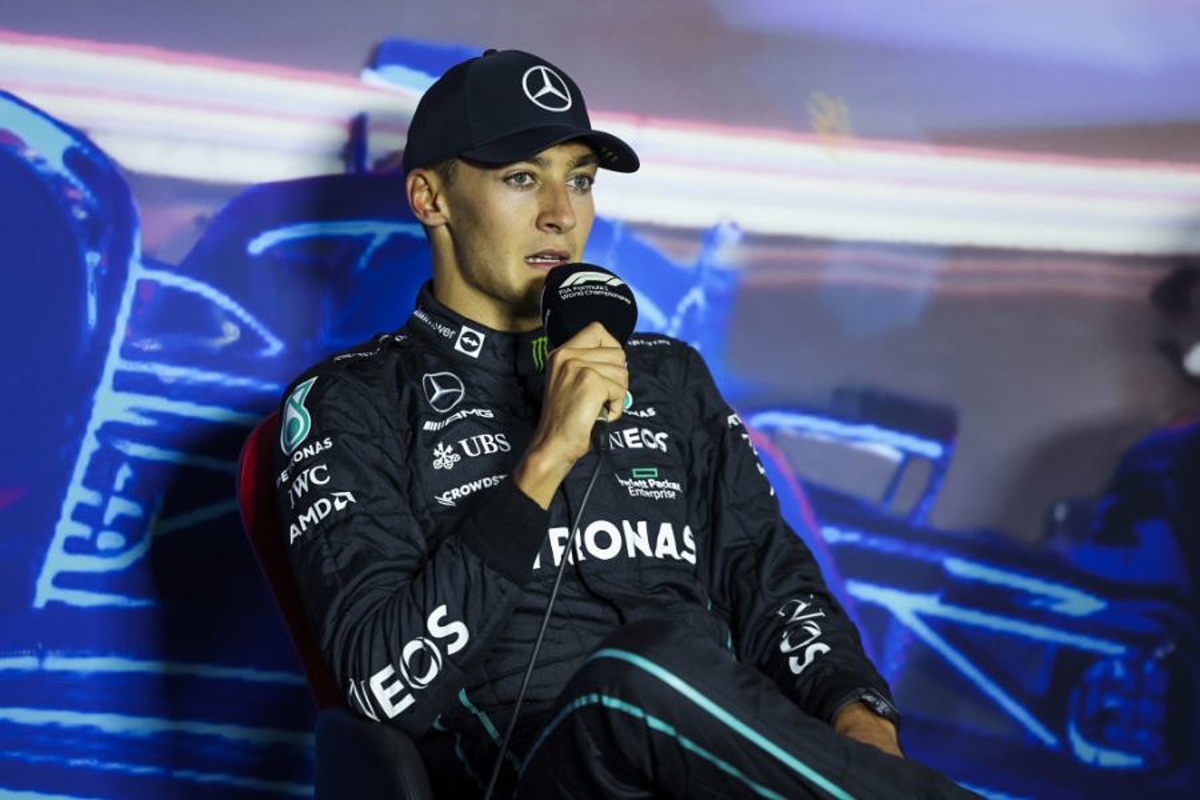 Russell finds funny side to practice copycat mistake
Russell finds funny side to practice copycat mistake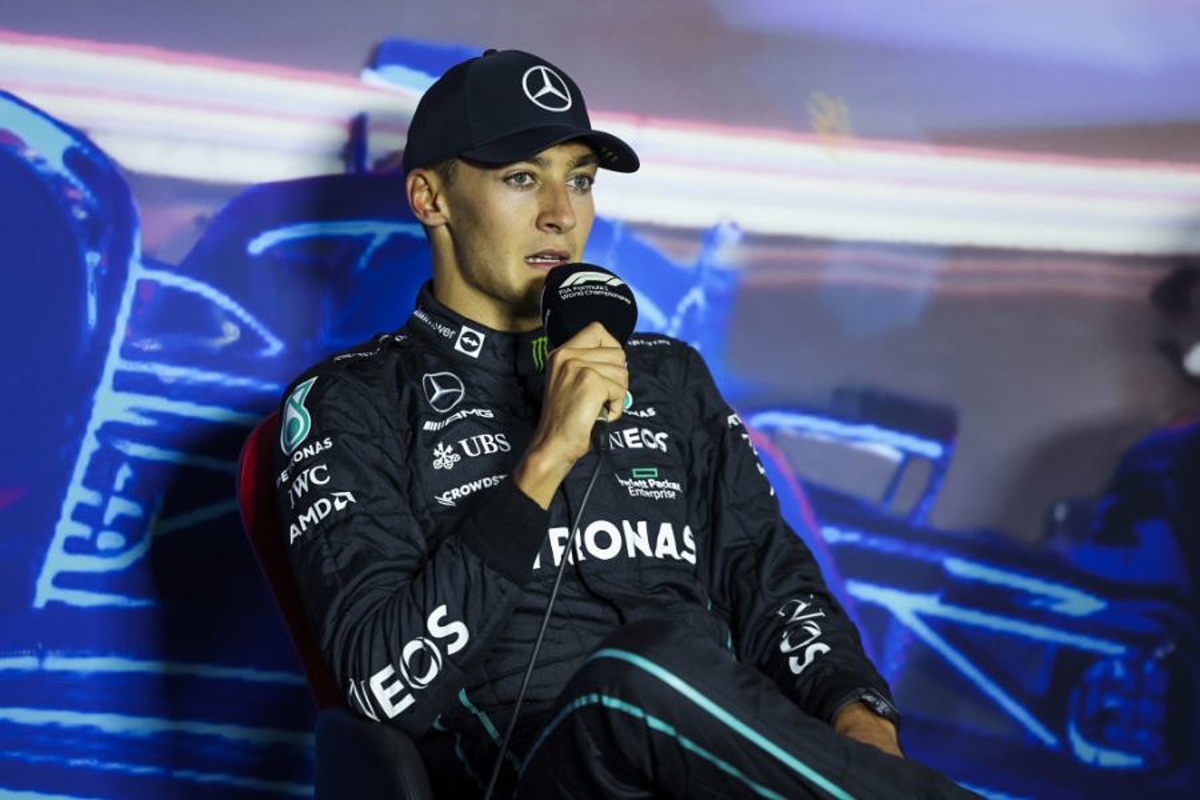 George Russell allowed himself to see the funny side of his double error during Singapore Grand Prix practice.
The Mercedes driver ended the day third fastest behind Ferrari duo Carlos Sainz and Charles Leclerc after the W13's pace was confirmed by team-mate Lewis Hamilton in FP1 as the seven-time F1 world champion finished quickest.
The bumps of the Marina Bay Street Circuit were touted to cause Mercedes issues but numerous drivers up and down the field were caught out across the first two sessions upon the sport's return from a three-year lay-off.
Russell was one of those to struggle, nudging the barriers when going straight on at turn 11 in FP1.
And the Briton followed up that error with a near-identical mistake in the second session, though this time he was able to avoid contact.
Addressing the incidents, Russell said: "They say you learn from your mistakes but I had to make sure that was not the way to get around turn 11. That is what Friday is all about.
"It is very tricky out there, a really unique circuit. Really happy to be back here and great to have the challenge in the car, with the heat and the physicality."
Mercedes with "a lot of work to do"
Russell's FP2 time was good enough to slot in three-tenths of a second adrift of Sainz, who topped the session.
The results of Friday's running are at least a positive outlook for Mercedes given the struggles of Belgium and Italy.
But when put to him that the team was in the fight on paper, Russell replied: "Paper doesn't mean a lot. It was okay but there is a lot of work to do.
"[It is] Very very bumpy out there, everybody is struggling to a degree. We have always known that has been a weak point with our car.
"The tyres are quite sensitive. It is going to be one of those where, if we can absolutely nail it, there will be a huge amount of lap time we can find in qualifying and as we know, this can be a qualifying race.
"We are still optimistic and we will work hard overnight."