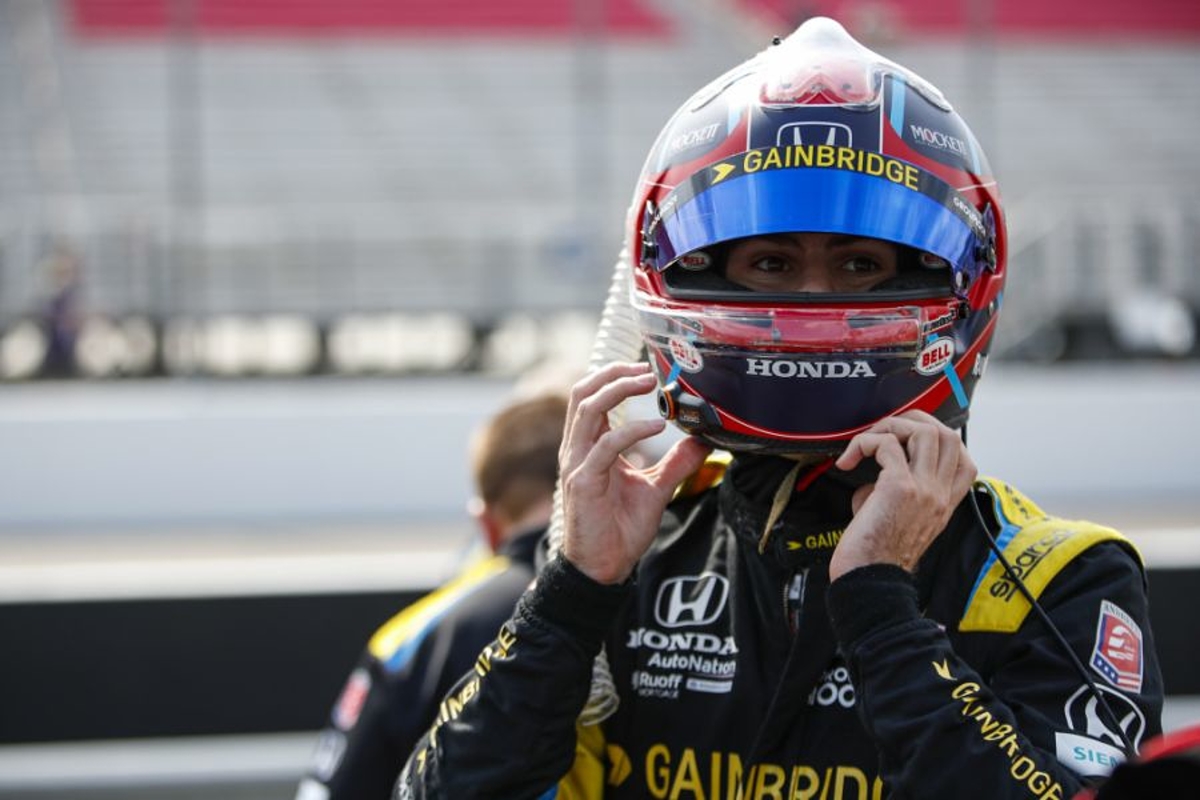 Herta Red Bull saga delivers urgent message to FIA
Herta Red Bull saga delivers urgent message to FIA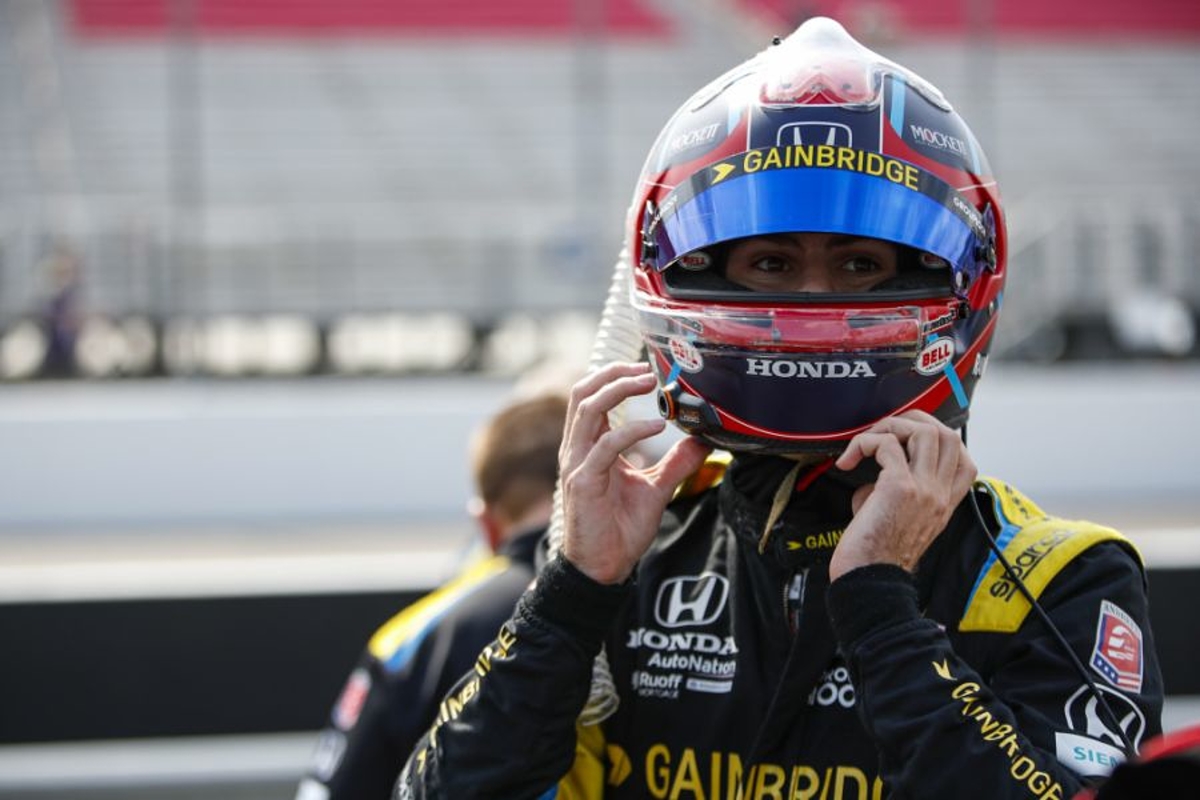 Colton Herta's move into F1 has broken down for the second silly season in a row.
The IndyCar star had been on Red Bull's radar as a replacement for Pierre Gasly, which would have allowed the Frenchman to jump from AlphaTauri to Alpine.
Herta, however, is eight points shy of acquiring a super licence, and the FIA, it seems, is unwilling to bend the rules to accommodate him.
Herta had been set to move to Sauber with current employer Michael Andretti had he been able to complete a takeover deal that broke down at the 11th hour.
Instead, it is another blow for American talent trying to force a way onto the grid and one that leaves the integrity of the super licence system in tatters.
Super licence system must be reformed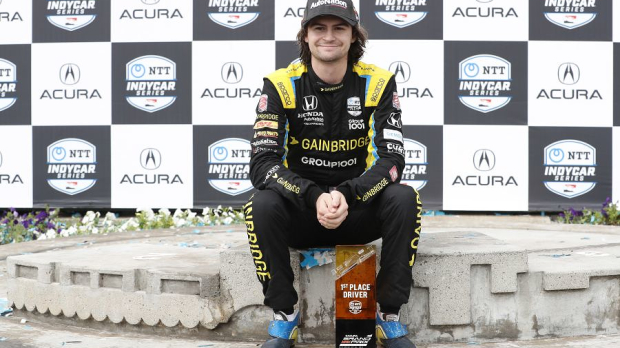 It is understandable, with the majority of the talent ladder into F1 based in Europe and on the sport's support bill, that the super licence system is tilted towards young drivers making a name for themselves in F2 and F3.
But other than the series winner, who is awarded 40 super licence points, IndyCar's earnings are less than that of an F2 driver from second in the championship down to 10th.
This is borderline insulting given the experience and talent on the IndyCar grid.
Many are graduates from the European ladder, with former Ferrari and Alpine academy drivers Callum Ilott and Christian Lundgaard enjoying relatively successful debut seasons.
But two-time series champion Josef Newgarden also learned his trade in Europe, as did Herta himself, to name a few.
Others in the field are numerous Indianapolis 500 champions or former F1 stalwarts, as well as Scott McLaughlin, the multiple-time champion in the highly-competitive Australian Supercars series.
Such a depth of talent makes a mockery of the super licence system and means F1 has essentially missed out on a sporting, and potentially commercial, star.
The other issue with the points system is that IndyCar heavily rewards finishing positions in the Indy500, with the May race a double-points event.
This skews the championship standings at the end of the season. Herta retired and those above him finished in the top 10, though the final standings would still have seen the Andretti driver below the threshold.
Why F1 has missed out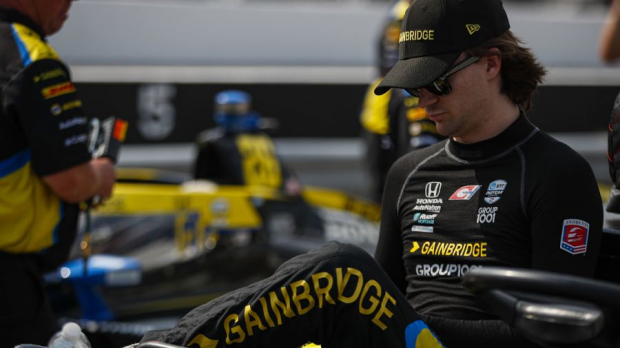 So much has been made of F1's push to take control of the American market in recent times.
You need only look at next season's calendar, with races in Austin, Miami and Las Vegas, to see exactly what the sport is trying to achieve.
Record crowds are attending races in the US, and record audiences are tuning in on TV.
The one missing piece of the puzzle is an American F1 driver. Not a token American driver, but one with talent.
Logan Sargeant could well be that driver but is likely another season away from being ready, his Williams development duties no doubt helping to mould the F2 driver into someone ready-made for F1.
Newgarden is a stunning talent as his title triumphs suggest, but at the age of 31, it is likely his ship has sailed.
But for 22-year-old Herta, who has proven his talent almost Max Verstappen-like with wins as a teenager, F1 could have had a 'poster boy' with genuine pace behind the wheel to further its advance Stateside.
Commercially, a Red Bull tie-up would have been lucrative and a lengthy career ahead would only add to the positives for F1.
At AlphaTauri, solid performance would have tilted Herta towards a seat at Red Bull when Sergio Perez's time is up at the end of 2024 and all of a sudden the sport has an American challenging for wins and potentially titles.
It is a huge missed opportunity for F1, but the rules are rules and the FIA is unwilling to set a precedent that could potentially open the floodgates.
Time is still on Herta's side but will opportunity knock for a third time?