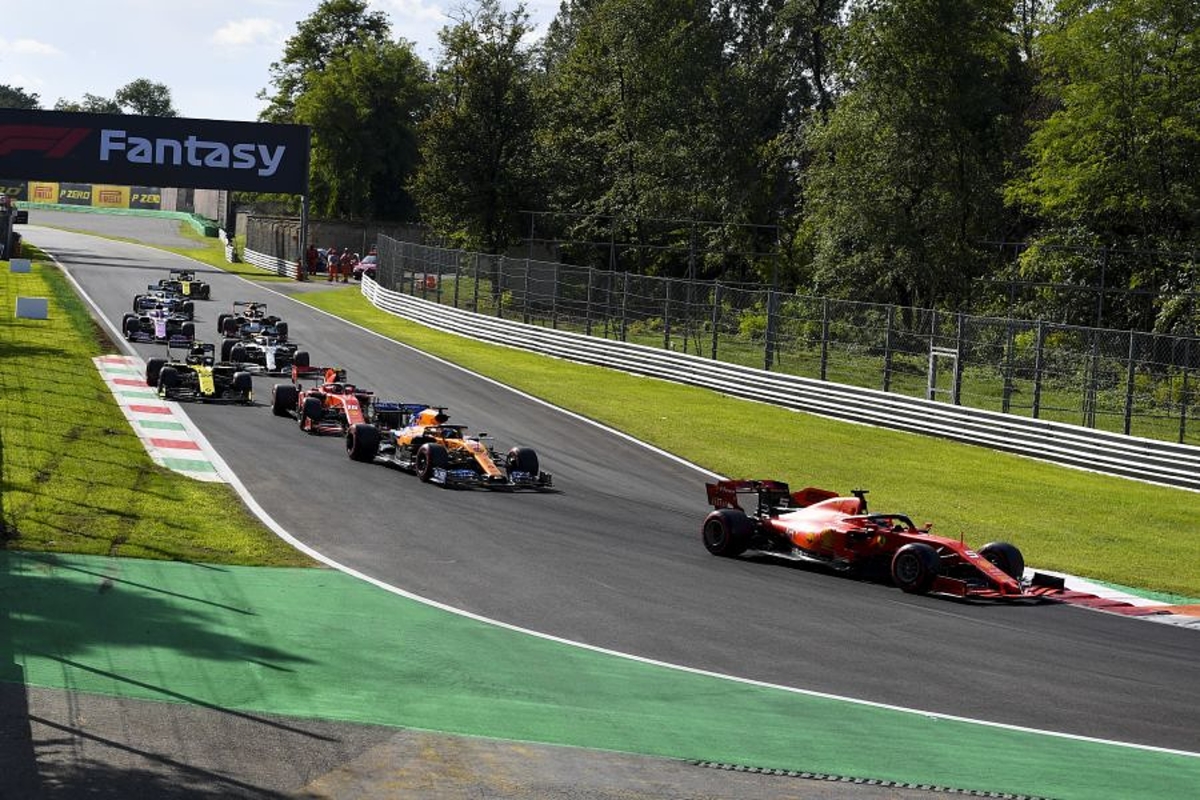 F1 rules erase messy Monza "tow festival"
F1 rules erase messy Monza "tow festival"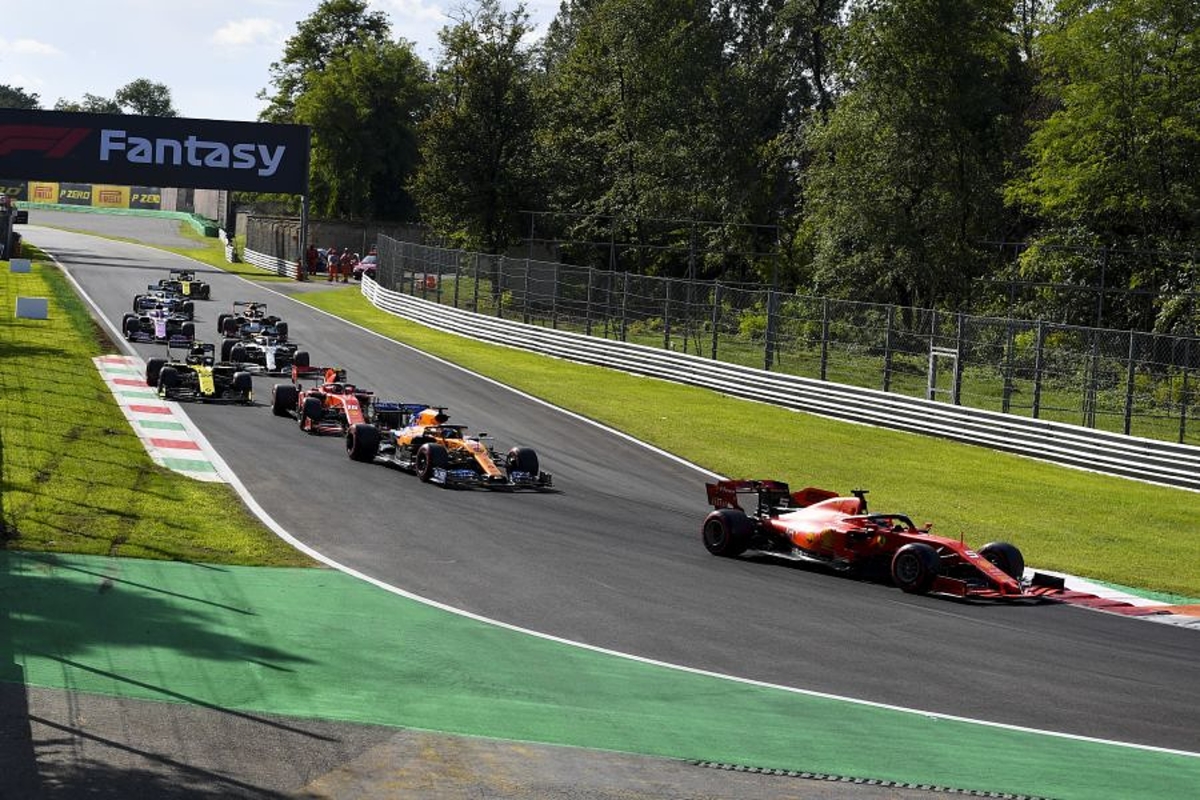 Aston Martin performance director Tom McCullough believes the Italian Grand Prix's now infamous "tow festival" will be absent from qualifying on Saturday.
The long straights around the Monza circuit have often sparked a battle in the past between drivers to ensure they are not at the front of the queue when it comes to setting a competitive qualifying lap, such is the effect of the slipstream.
The difference between picking up a tow compared to being stranded alone at the Italian venue has been significant in recent years.
The worst example was in 2019 when the top 10 in qualifying were all reluctant to lead the way, crawling around the final out-lap in a bizarre display.
With F1's new regulations taking away aerodynamic components from the top face of the car, the slipstream effect has been weakened this season and as such, the messy disputes are expected to be eradicated.
Assessing what is likely to unfold in Saturday's qualifying session, McCullough said: "It depends a little bit on the base efficiency of your car or the rear wing you have got fitted.
"But this year, the regulations are pushing for today to be a bit less of a tow festival than it has in recent years."
Mercedes expecting more "sensible" qualifying
Mercedes director of trackside engineering Andrew Shovlin is expecting a more sensible outing for qualifying given the data gathered during practice.
F1 introduced 18-inch tyres for the current campaign and the characteristics of the compound construction have also played a part in reducing the tow effect.
"We saw [in practice] the tyres need a pretty fast out-lap and when we had the fun and games a few years ago, it wasn't just that you had bad track position, so you missed the flag, it was that you can't bring the tyres in well," explained Shovlin.
"This year in general, the classic tracks where you get that, where everyone is trying to let someone else in front, it hasn't been as tricky as it has before.
"When people have been burnt by it and missed the flag, they make sure they don't do it again.
"It has got more sensible but this is a track you might see some of it."