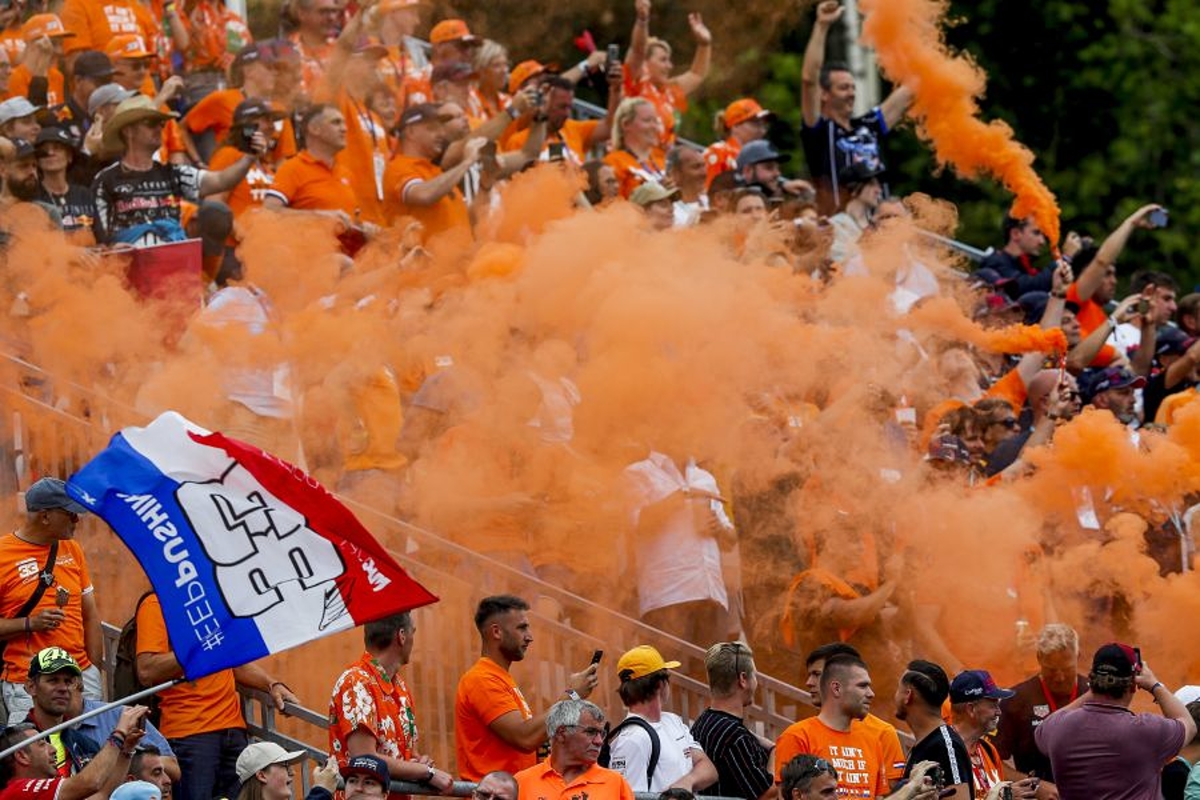 Russell calls for "common sense" to prevent flare ban
Russell calls for "common sense" to prevent flare ban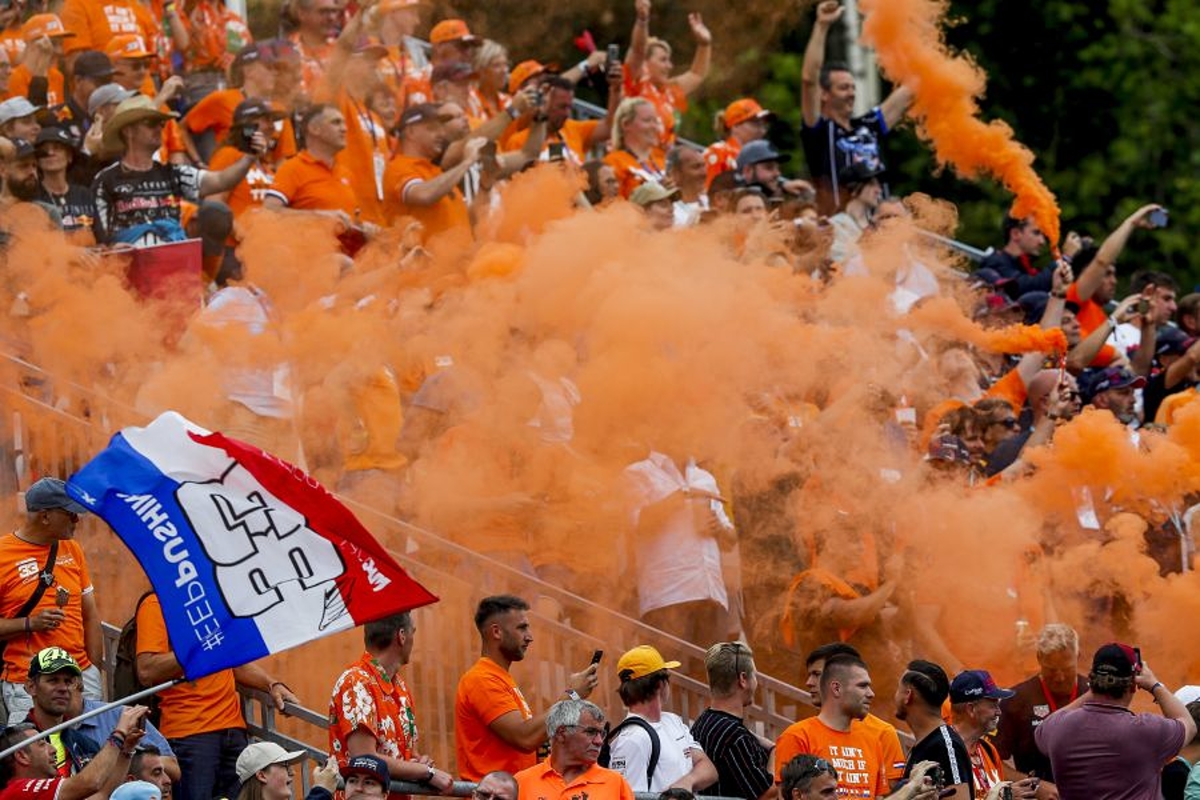 George Russell has called for fans to use "common sense" with flares in order to prevent the pyrotechnics from being banned from F1 events.
Flares have become a common sight at grands prix, with primarily Max Verstappen's 'orange army' of fans releasing flares and sending plumes of smoke into the air to celebrate their hero.
Zandvoort officials had called on fans to hand in flares before entering the circuit and threatened to eject any person seen setting off the devices.
But this did not deter some fans, with Q2 red-flagged after a flare was thrown onto the track, followed by another incident in Q3 that caused only a brief yellow flag.
"It's quite a spectacle seeing it in the stands but I can't imagine if you're standing there that it's the most pleasant thing to be within," said Russell.
"It would be a shame to see them totally banned and stopped for good because I think it's now part of the show but I'd like to see people show a bit more common sense than to throw them onto the track.
"Obviously, the fans here and the atmosphere are definitely one of the best of the season and it's pretty impressive to see what they've done as an event to make it such an atmosphere. But you can't mess around with things like this.
"And it's just a shame for everybody else. It was stopped for 10 minutes or whatever and it's just a bit of a shame to see."
Russell unsure of the danger
Asked how dangerous the flares could be to drivers, Russell conceded: "I don't really know to be honest. I don't even know what it looks like. I guess it looks like a can of coke.
"Obviously, if you run over it, it's sharp and could probably give you a puncture so it's one of those things that could be harmless or it could cause a lot of damage. I don't really know."
Dutch GP organisers, meanwhile, have now issued a zero-tolerance approach for Sunday's event.
A statement read: "All drivers, Formula One Management, the FIA and the organisation of the Dutch Grand Prix do not tolerate flares, as Max Verstappen himself mentioned in a post-qualification interview.
"Their use is not allowed and creates very unsafe situations on the track for drivers and other fans.
"The organisation once again appeals to the common sense of all our fans and warns that the use of flares will not be tolerated.
"The offender who set off the torch on 3 September has been pointed out by bystanders and handed over to the authorities by event security."