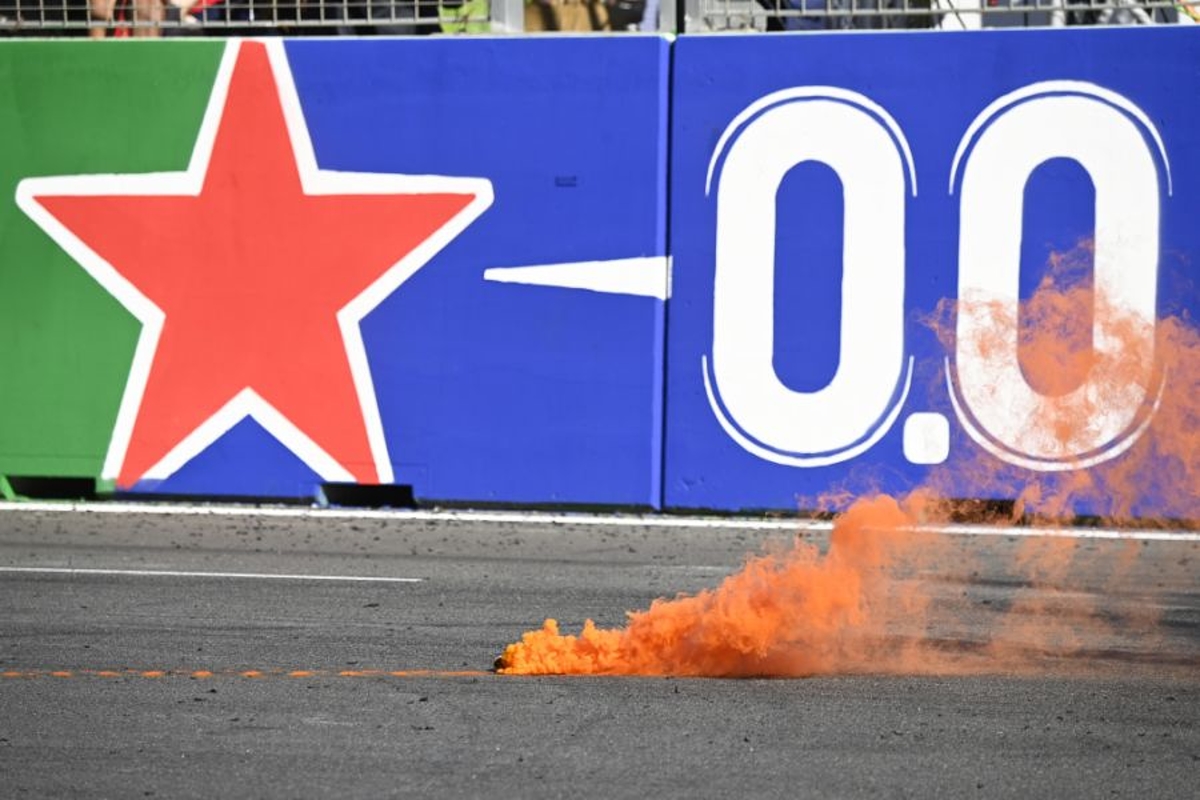 Verstappen brands own Dutch fans "stupid" after on-track flare furore
Verstappen brands own Dutch fans "stupid" after on-track flare furore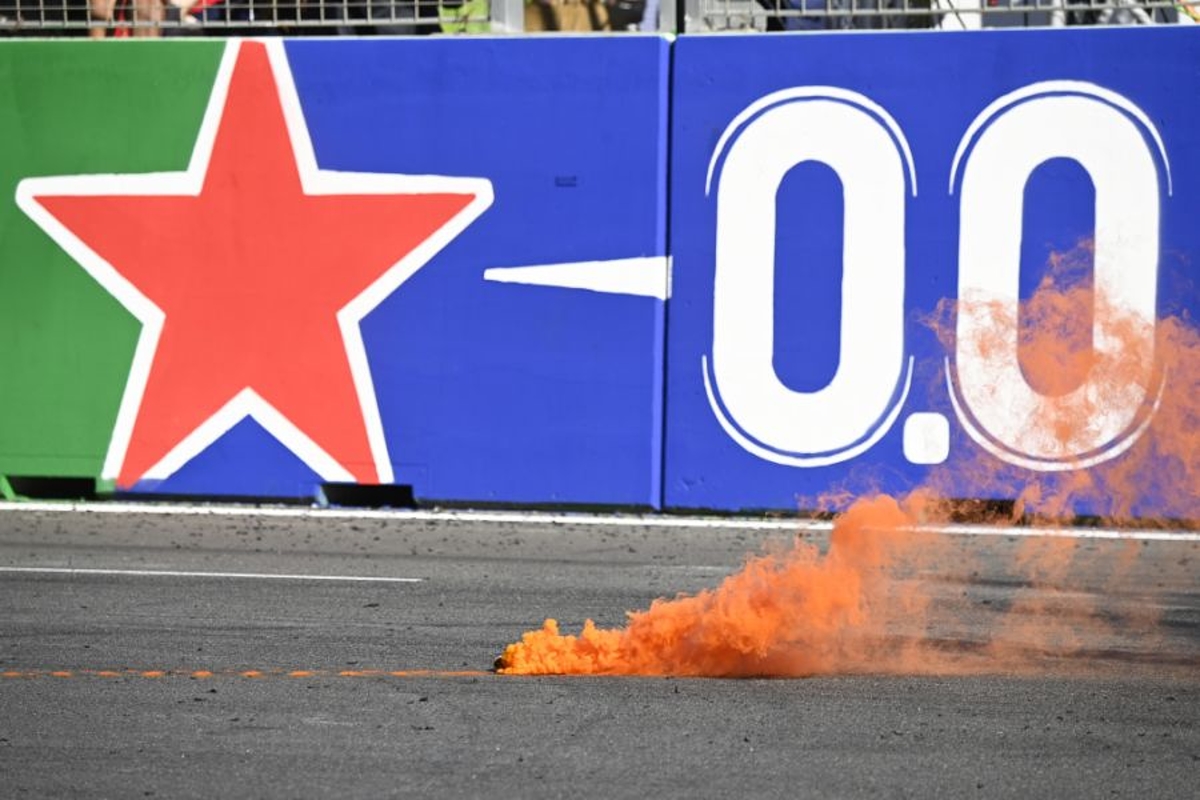 Max Verstappen has slated the "stupid" fans that threw flares onto the track during qualifying for the Dutch Grand Prix.
The session was briefly red flagged as acrid orange smoke bellowed across the Zandvoort circuit with only Alex Albon on track at the start of Q2 after the flare found its way onto the racing line.
Officials moved quickly to remove the culprit from the venue but a second flare was thrown onto the track during Q3, although this rolled off the circuit and brought only a brief yellow flag interruption.
Fans had been requested to hand in any flares at the gates as the items are prohibited at the circuit and this message was reiterated on the big screens following the first incident.
After securing pole position for his home event for the second year in a row, Verstappen pulled no punches with his opinion of those involved.
"It's just very silly to do," said Verstappen. "To hold flares already, it's nice but there's a limit to how much.
"But to throw it on the track is just stupid and I think also, the person that did that got removed.
"Just don't do that. It's not good for anyone. You get thrown out so you can't see the race and then for us, the session gets stopped because it's dangerous when there is stuff on the track.
"You shouldn't do it."
Flares an "unnecessary risk"
Charles Leclerc and Carlos Sainz qualified second and third for Ferrari with the former falling just 0.021secs short of the pole time.
Offering his thought on the incident, Leclerc said: "It's dangerous so don't do these types of things.
"It's good that there was a reaction from the security guys and this shouldn't happen so I don't know if in future we can do anything to avoid that.
"I don't know exactly when it was thrown, but if a car is passing at that time then it can create an unnecessary risk. Hopefully, it won't happen again."